Citroen C3 Aircross Flair: long-term test review
Final report: we're sad to see comfortable small SUV leave fleet
Find your Citroen C3 Aircross
Offers from our trusted partners on this car and its predecessors...
Or are you looking to sell your car?
Advertisement
After six months in the Citroen C3 Aircross, we're sure it's the best supermini-SUV out there. It's comfortable and practical, the two most important selling points for buyers in this market. We'll miss it.
Mileage: 4,898Economy: 38.4mpg
Our Citroen C3 Aircross will soon be leaving the Auto Express fleet, so it's time to say goodbye. I'll be sad to hand back the keys, because getting into the small SUV has started to feel like settling into a favourite armchair.
When we took delivery of the car in April, senior reviewer Sam Naylor told me it was the most comfortable model in its class, so I was keen to see what he meant; and the Citroen crossover didn't disappoint in that department.
The seats look and feel bigger than average, partly because they're wide and flat, more like a designer chair than a traditional car seat. They are well padded and still supportive, despite the unusual shape. The chairs in our car are finished in black with white stitching, along with some attractive black and grey houndstooth cloth, which I'm a big fan of and have praised in previous reports.
I haven't used the armrest much, because it just gets in the way when I'm driving in town and changing gear, but my husband (who does most of the long-distance driving) loves using it when cruising on the motorway.
While it isn't the most engaging car to drive, the same criticism can be aimed at many of the C3 Aircross's rivals. So in a class of models that are lacking driver appeal, this total focus on comfort is what makes the Citroen stand out. It doesn't try to do what it doesn't need to and for simply pottering around town it's so much more important for the car to be comfy.
• Best small SUVs and crossovers
It's also very spacious and there is plenty of room in the two front seats; my husband is six foot two inches tall and hasn't had any problems either as a driver or passenger. We've also carried three other people with no complaints from the back, although we haven't used all three rear seats for longer journeys.
As I've mentioned in the past, the boot has easily swallowed large bags and suitcases, and with the seats folded the chair for our photo shoot here fitted with room to spare.
When I picked the car up from the dealership, I was told to download the My Citroen app to my phone. I haven't used the software much, but it does have some good features: My Citroen tracks your fuel economy and also provides links for updating your mapping and the C3's dash-mounted touchscreen.
The app's dashboard warning lights page could be particularly useful for newer drivers. It explains all the alerts that might appear and offers some advice on what to do if they light up.
The C3 Aircross has definitely shown itself to be a great car during its time on our fleet. I like the fact that it stands out from the crowd, with its funky styling and bright orange paint finish, and it has proven comfortable, practical and reasonably economical.
Third report: Citroen C3 Aircross
Mileage: 2,970Economy: 36.4mpg
Partnership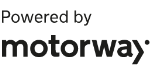 Need to sell your car?
Find your best offer from over 5,000+ dealers. It's that easy.
I live in London, so the Citroen C3 Aircross I'm running doesn't usually rack up too many miles. But that has all changed over the past three weeks, because it's been put to the test carrying people and luggage around the country.  
My brother, his wife, three daughters and two boyfriends came over from the United States to visit, so our Citroen has been doing a lot of airport trips and then ferrying people about. As five relatives arrived in one go, it was a step too far to collect them and their bulky luggage in one car; we had to take two.
• Best small SUVs and crossovers on sale
Still, the C3 was a hit with its plentiful space for driver and four passengers; and the boot took three cases and a rucksack with ease. That was in contrast to the return journey to the airport, when they were due to go home with another of the cars on our fleet, the Alfa Romeo Giulia.
On that trip we could only fit two big cases in the boot, and legroom in the back was tighter than in my smaller – and much cheaper – Citroen. Several other trips to Gatwick and Heathrow airports recently have left us in absolutely no doubt about the C3 Aircross's suitcase-carrying abilities.
Of course, it's not just other people's holiday plans that the Citroen has been helping with; a recent trip to the Forest of Dean in Gloucestershire for a family party meant I was able to play the part of a passenger, because my husband Dave offered to take over driving duties.
There were only three of us in the car, but once again the roomy boot proved invaluable as we took extra luggage for the rest of the family; they had a seven-seater, but with all the seats occupied, there was no room for their bags.
The C3 Aircross is definitely set up for comfort. It's really smooth on the motorway and the road noise wasn't too intrusive as we were able to keep the conversation going without having to raise our voices.
Both Dave and I found the steering a bit too numb to enjoy using on some of the forest's country roads, and the soft suspension means lots of body roll, so we realised it's better to take it easy.
Still, my Dad loved the roomy seats in the back and because he had it all to himself he was able to pull down the middle seat. This meant he could use the handy cup-holder on the other side for his coffee. Having not spent much time in the back, I hadn't even noticed this before, but it's a really thoughtful addition to the Aircross's rear accommodation.
But it wasn't all good news from the trip west. Dave found the lane departure warning system really irritating on the country roads, because it kept going off, despite the fact we were clearly on the correct side of the road. To make matters worse, the set-up restarts every time you get in the car, so you have to go through the settings menu and turn it off whenever you start the engine.
Another gripe was the sat-nav, which we relied on heavily driving to and around the Forest of Dean. Annoyingly, if you go to the 'enter destination' menu, the system won't allow you to punch in a postcode. I eventually found a way round this using the search tool at the bottom of the screen. This enabled me to enter a postcode and find our destination much more quickly and easily.
But it shows a bit of a flaw with the Citroen's touchscreen display in general; the interface is slightly annoying. There aren't enough physical buttons, for example, for the air-con. The car also has to be stationary for you to be able to use it effectively because the on-screen buttons are quite small. Try to operate it on the move and you end up hitting the wrong thing if you go over a bump.
The touchscreen could be more responsive as well. The display in the other small orange SUV on our fleet, the SEAT Arona, responds quickly to your finger, but the Citroen's is slow in comparison and sometimes doesn't register a press at all.
Second report: Citroen C3 Aircross
The Citroen C3 Aircross nails its crossover brief, and is impressing us as a result
Mileage: 2,138Economy: 38.9mpg
As soon as I got the keys to the Citroen C3 Aircross on our fleet, I promised my uncle and aunt I'd bring it to Wiltshire on a visit.
My relatives run a Citroen C3 Picasso on the Motability scheme, but it's up for renewal next March, so they were curious to see how the small SUV fares as a potential replacement. Having heard plenty of good reports, they welcomed the chance to poke round the car for themselves.
I wasn't sure what they would make of the new design direction Citroen has embarked on; the car certainly has an individual look. Still, the market has been softened up by the quirky C4 Cactus and C3 supermini, and the Aircross is undeniably a statement, moving things on from my family's compact MPV. It's an up-to-date crossover with a youthful, aggressive design.
It's also well equipped, because I'm running a top-spec Flair model in Spicy Orange with a white roof and silver exterior pack, options that make it stand out from the crowd. My aunt and uncle thought so, too, because they both loved it.
The ride and interior are where it really shone for them. Sydna loved the jacked-up ride height and raised seating because they made access easy. It's backed up by comfortable, supportive seats.
Our car's predominantly black upholstery is complemented by grey and black houndstooth cloth, which gives the Aircross a classy feel. Alan found the driver's seat and steering wheel easy to manoeuvre into a comfortable position, too.
The interior is one of the roomiest in its class and there was lots of room for the four of us when I gave them a lift home. We took in a mix of smoother A-roads and some twistier country lanes, and they found the ride comfortable. Alan is now itching to take one for a test drive himself.
First report: Citroen C3 Aircross
Eye-catching Citroen C3 Aircross SUV joins our fleet and makes a great first impression
Mileage: 695Economy: 37.0mpg
Before I got my hands on the keys to our striking Citroen C3 Aircross, I wasn't sure I was going to take to the small SUV's slightly unusual styling.
But when I went along to the Robins and Day London West Citroen dealership in Brentford to collect it, the car instantly stood out on the forecourt – and not in a bad way, because it feels full of character.
Our Flair model is finished in Spicy Orange with a white roof, which only adds to the striking looks. As a result, it gets a lot of attention on the road and I've already had quite a few comments about its bright paintjob.
I was shown round the car by sales advisor Navadini Vijayakumar, who did a great job explaining all the features of the latest addition to our fleet.
She recommended that I download the My Citroen app on my phone so I can keep an eye on the car, in more ways than one. For a start, it shows me all the details of my journeys and helps me work out fuel economy. It can locate the Aircross if I park it up somewhere unfamiliar, too, and has a feature to keep tabs on servicing needs as well.
Nav also showed me the space-saver spare wheel in the boot, which I was pleased to see, because so many cars don't have one these days. It adds extra peace of mind that if I were to get a puncture, I could soon be on my way.
Even though I've only driven a few hundred miles in the car so far, I love the interior already. In particular, the black and grey houndstooth trim on the seats looks great. Then there's the comfort; the front seats are unlike those in most cars and feel almost like armchairs, which is fantastic in such a small vehicle.
I like the dash design, too, because it makes the cabin feel more spacious than it actually is. The materials are also unusual for a small car like this; they are interesting and pleasing just to look at.
And while the infotainment screen's graphics could be better, so far I've found the system easy to use. It's a shame there aren't more dedicated buttons in the cabin, because it's frustrating to have to use the touchscreen to change air-con settings or radio stations on the move.
• New Citroen C3 Aircross review
One thing I'll need to get used to inside is the handbrake. It's not that I don't like the design; it's just quite stiff, so I worry that I haven't pulled it up far enough.
Although I haven't used them too much yet, there seems to be plenty of room in the rear seats and if you have two passengers rather than three, the middle seat folds down and has a double cup-holder built into it. This is a nice touch that makes things more comfortable for those in the back.
Our model is powered by a PureTech petrol engine, which suits me because it will spend most of its time in town; my daily commute doesn't involve any motorway drives, so I don't need the torque or extra efficiency of the BlueHDi diesel. And running a petrol C3 Aircross will enable us to compare it with the SEAT Arona TSI we also have on our fleet.
The Citroen features the £400 Grip Control option, which adds computer-controlled technology to help maintain composure when driving the Aircross on rough terrain. And while I'm not planning to do any off-roading, it's good to know that if I go on holiday in the coming months, the C3 Aircross can tackle a muddy field or gravel track.
In fact, that sounds fun, so I'll be sure to try the Grip Control system out when I can.
*Insurance quote from AA (0800 107 0680) for a 42-year-old living in Banbury, Oxfordshire, with three penalty points.