Long-term test review: Alfa Romeo Giulia Veloce
Final report: Life with our Alfa Romeo Giulia Veloce was a drama full of comedy and tragedy
Find your Alfa Romeo Giulia
Offers from our trusted partners on this car and its predecessors...
Or are you looking to sell your car?
Advertisement
Our relationship with Alfa's latest compact exec sounds like the script for a Shakespearean comedy. But our time with it is coming to an end, and that's something of a tragedy; we simply don't want it to go.
Mileage: 11,300Economy: 33.0mpg
'O Romeo, Romeo, wherefore art thou, Romeo?' It's probably the most famous line in literary history and could be the most symbolic, romantic and yet agonising moment in theatrical history, too. Everyone knows the scene where Juliet leans over her balcony and asks why Romeo has to be a Montague.
Shakespeare's tragedy is among his most famous plays. And while the Giulia won't go down in history as one of Alfa's most well-known cars, let me explain why I believe it'll earn a place in the marque's canon of great works.
Alfa Romeo has all the heritage of the best car brands, and yet has had enough reboots and X Factor sob stories to rival a mid-nineties teenage pop group.
The latest comeback was in 2017, with the Giulia. It had a new platform, new styling and new engines; the only thing that wasn't new was the Giulia name.
We were keen to find out whether this reboot was set to fizzle out just like every other one for the past 30 years. That's why we wanted to run a Giulia on our fleet. 
As regular readers will remember, the story began way back in May 2017, when our order for a Veloce was sent off to Italy with a pencilled-in delivery date of Christmas. But come January the following year, it became clear the factory had lost the order and the handover would have to be put back.
No matter, they said, it'll arrive in March. But by April it was apparent the car wasn't coming any time soon. In fact, in a plot twist that could rival any Shakespearean comedy, it turned out our car had been built – but had been lost somewhere in Italy. Alfa loaned us a Montecarlo Blue Super until our Veloce could be found, and five months later, the Super was finally exchanged for this car in July 2018. Now that the Veloce is about to go back to Alfa, we can report that the wait was totally worthwhile. The Giulia has proven to be very enjoyable to live with for many reasons.
Firstly, there's the engine – a 2.0-litre four-cylinder petrol turbo with 276bhp and 400Nm, fed through an eight-speed automatic gearbox to the rear wheels.
I'm going to stick my head above the Capulets' parapet here and say this is one of the nicest four-cylinder engines on sale. It's punchy, but the best bit is the noise. This unit loves to rev, and when the needle races to the limiter, the motor sings. It's quick, too. 
Secondly, there's the handling. Step from an Audi A4 into a Giulia and you'll probably crash – the steering is that sharp. But with that lightning-fast reaction comes amazing precision and feel for an electronic system. Combined with the lightweight chassis, it means the Giulia is lots of fun to drive. 
Partnership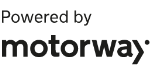 Need to sell your car?
Find your best offer from over 5,000+ dealers. It's that easy.
So far so good, but then there's the car's styling. The very best Alfa Romeos are simply gorgeous but that's not the case with the Giulia. While I love it (and especially its rear three-quarters stance), some colleagues think it's not as pretty as an Alfa should be.
There have been niggles, though. The car originally had an instrument binnacle that's not offered in the UK – and that had to be fixed, along with an over-sensitive collision warning alarm. The infuriating bleep the car makes when locking and unlocking can't be stopped, and neither can the radio's penchant for changing Radio 4 to Smooth FM – or losing the signal altogether. Finally, some of the plastics are, frankly, rubbish.
If you want German perfection, though, buy a German car. In that respect, the Giulia lives up to its Alfa Romeo heritage, and I just hope this reboot lasts for some time because so far it's proving to be a good one.
Alfa Romeo Giulia: fourth report
The secret of the Alfa Romeo Giulia's success is in the DNA
Mileage: 9,300Economy: 34.0mpg
I can't tell you how much I was hoping that my Alfa Romeo Giulia Veloce would be good to drive. If ever there were a compact executive car that should handle as well as it looks, then the Veloce is it. Eight months in and I still haven't tired of simply climbing into the Giulia, driving it and getting out with a pathetically large grin on my face.
There are many reasons for this – the steering, engine and chassis are three, for starters – but a surprising one comes from a small knob on the centre console.
It's Alfa's DNA switch; or, in other words, the drive mode button. Whether it's a supercar or a family SUV, every new car seems to have one these days. Essentially, each setting tweaks the car to a certain prescribed parameter, and in the Giulia there are Dynamic, Natural and Advanced Efficiency.
In most cars, I can guarantee owners never touch these driving modes (I mean, why would you on the M3 into London?), least of all recognise the subtle difference between 'Normal' and 'Sport'. But happily, the Alfa is different.
Normal mode is great every day, but on the right road, switching to Dynamic is a good idea. While the steering weighting barely changes, the 276bhp 2.0-litre engine really wakes up and the gearbox transforms from smooth changes to kicking between ratios. On the other hand, Advanced Efficiency tones down the four-cylinder engine's urgency and holds on to gears for longer to improve the Italian saloon's fuel economy.
In other news, I've had some winter tyres fitted; this time last year I was stranded in snow while driving the Giulia Super. It's just a shame the new rubber's arrival coincided with a late winter heatwave. Perfect timing.
Alfa Romeo Giulia: third report
The Giulia's beeps and alerts are driving us mad
Mileage: 7,495Economy: 33.0mpg
Pavarotti could hold a decent tune and so too can Andrea Bocelli, when he puts his mind to it. The Italians, as we all know, can make the dullest things sound, look and feel exciting. The same can be said for my Alfa Romeo Giulia Veloce. No, it can't bellow out Madame Butterfly, of course, but its 2.0-litre four-cylinder is one of the nicest-sounding engines of its type.
I won't bore you with that now, though; what I want to discuss are the other noises the Alfa makes – and they're more Don Corleone on a bad day than Vivaldi's Four Seasons. 
I've already moaned about the bleeping bleep the Giulia makes, but it's worth another mention. When you lock and unlock the car it emits a loud, almost ear-splitting tone that not only annoys the neighbours but is also a flashback to an eighties Ford Sierra with a naff aftermarket alarm system from Halfords.
There's a way to turn it off if you dive into the settings, but only if you're Continental; on UK Giulias, for some reason, you're stuck with it.
There's more. As with most new cars, the Giulia comes with autonomous emergency braking (AEB). It's a good feature, I'm sure, but in the Alfa it just will not shut up. On a completely empty piece of road with no hazards whatsoever, the dashboard will scream, worried I'm about to plough into something. Apparently, the sensitivity can be adjusted, so I will report back on this.  
Lastly, the Giulia changes radio station for no reason. Get out of the car having listened to Radio 4, lock it, unlock it (those bleeps again), then get back in and it's switched to Magic FM. Magic is hardly the word I'd use.
Alfa Romeo Giulia: second report
We get a glimpse of why Alfas are so revered by their owners
Mileage: 4,103Economy: 33.0mpg
As the weeks roll by as the custodian of the Auto Express Giulia, I've discovered something quite charming about it that makes me feel warm and fuzzy. It's the realisation Alfa Romeo drivers are petrolheads.
Deep down I've known this all along, but it's only when you spend time in our Alfa Romeo Giulia Veloce that you really notice it. There was a perfect example of this last month, when I had a go in the new, facelifted Mercedes C-Class. I liked the new infotainment system and the digital dials, and the new hybrid version was quite impressive, but driving round in the baby Benz, no one really gives you a second glance. You just feel like yet another executive rushing around to get to their next business meeting. 
In the Alfa it's different. The Giulia really does attract admiring glances from all sorts of other drivers, not just those in a BMW, Audi or Mercedes. But, probably unsurprisingly, the biggest reaction is from Alfa owners. Whether it's those in a Giulietta or an old Spider, the Giulia always gets a thumbs up or little wave. It's like a nod of approval that you've bought and drive around in something that's a little bit different. You're part of a club that understands you buy an Alfa Romeo because you want one – not because it's on the company car list. 
I wanted to appreciate this infatuation with the Italian brand more, so when Alfa Romeo invited me to drive one of its cars up the hill at the Goodwood Festival of Speed back in July, you can imagine my excitement.
Most years Alfa Romeo ships over a selection of its cars from its museum in Milan, and at 2018's Festival it was a gorgeous little 1900 Sport Spider from 1954 with my name on it. 
It's an incredibly rare car, because coachbuilder Bertone only constructed two coupés and two Spiders – this being the sole remaining Spider. Performance was very brisk in 1954 thanks to a strong 1,997cc four-cylinder engine delivering 138bhp through a five-speed gearbox, with power sent to the rear wheels. It's all clothed in a gorgeous body.
And people did stare. The Alfa was in the Early Endurance Racers class up the hill, which included Ferraris, D-type Jaguars and DB3 S Aston Martins, and hopping into the car for the first time in the assembly paddock with smartphone cameras all pointed my way, my first thought was not to stall and look like a fool. 
Once I was on the start line the nerves really started to rise. In front of me, Fangio's 1955 Mercedes 300 SLR had roared away, emitting a large cloud of petrol fumes and a straight-eight howl. Up next was the Alfa; a short wave from the marshal and we were away. 
The Spider needed a firm press on the throttle and a smart lift off the clutch to get away smoothly, but once up to the first corner, the engine was singing. 
The driving position is typically Italian – long arms, short legs. Add alarming body roll and it could feel intimidating, but the Alfa isn't. Besides, there wasn't time to feel overwhelmed as Goodwood House flew past. Apart from catching a Lotus that was struggling with the incline, it was a simple yet intoxicating canter up the hill.
Back in the paddock, once I'd said my goodbyes it was time to hop back into the Giulia. Now, I'm not going to be silly enough to claim that the Sport Spider is similar to this modern executive saloon, but what I can tell you is that the Giulia is one of those cars you just know the engineers have enjoyed setting up. It's not just the super-sharp steering, but also the chassis and the way the four-door gets down a road. 
It's for this reason I'm starting to understand why typical Alfa Romeo owners love their cars, because even though the Giulia shines in the driving department, the interior trails a little. 
I should add that nothing has fallen off, but in places the quality is a bit disappointing and during the heatwave of the summer, the Alfa's climate control either blew out icy cold or sauna hot air; there was no middle ground.
Still, that has been only a temporary glitch, and so far life on the whole in the Alfa is proving very rosy indeed. 
Alfa Romeo Giulia: first report
Mileage: 1,612Economy: 31.0mpg
They say good things come to those who wait, and boy, have I waited for this Alfa Romeo Giulia. For those of you who have had better things to do than follow the trials and tribulations of the Giulias on the Auto Express fleet, let me take a moment to indulge you.
We ordered a Giulia Veloce in May 2017 with delivery penciled in for Christmas. By February of this year it was clear the car wasn't arriving, with Alfa Romeo UK claiming the "factory forgot to build it".
In the meantime, we were given a smart-looking Super with a 197bhp 2.0-litre turbo petrol engine; well, it looked stylish until a bus ploughed into the back of it in March and left the scene of the accident. A new bumper and bootlid were needed, and after a fresh coat of paint the Giulia was back with us, easily maintaining its crown as the most stylish set of wheels in the company car park.
Fast-forward to a recent glorious, hot morning in Slough, Berks, and I'm finally meeting our Misano Blue Giulia Veloce. We're at Thames Motor Group's joint Alfa Romeo and Jeep dealership; it's an imposing building with shiny black cladding, and is a confident statement for the two brands. Inside it's just as impressive, and there's an air of a showroom selling glamorous clothes rather than a dealership punting out Giuliettas on PCP deals.
Sales executive James Appleyard is the man holding the keys to our new Alfa. He tells me how the Veloce is proving a bit of a sales hit at Thames, with people chopping in BMW 3 Series to get one, while on the Jeep side of the showroom new customers are walking in through the door all the time.
With the mandatory coffee (Italian, of course) thrust into my hand, we chat about the new car. "You've gone for a stunning specification," says James. He's not wrong. I'm feeling distinctly smug about the newest member of the Auto Express fleet, knowing that the hours spent on the Alfa Romeo configurator have been worth it.
The Giulia is an attractive car to begin with, and the Veloce just adds an extra layer of desirability and glamour. "It's a pretty car," I reply in my best Italian accent and a shrug of the shoulders. My reference to the film The Italian Job is seemingly lost on James.
For those whose Italian is as bad as mine, 'veloce' means 'fast'. As such, it sits one step below the 503bhp V6-engined Quadrifoglio, and is positioned as a model that's easier to live with; think Mercedes-AMG C 43, Audi S5 and BMW 340i, and you won't be too far off. But while six-cylinder engines power all those warm offerings, Alfa fits only a 2.0-litre four-cylinder with a comparatively modest 276bhp.
Along with chrome Veloce lettering on the front wings, the Giulia gets deeper front bumpers with larger air intakes, while at the back there's a fatter bumper and two large chrome exhaust pipes either side of a cosmetic diffuser to set the sporty model apart.
Inside the Veloce, the only real change is a pair of heavily bolstered sports seats and metal-look trim instead of the wood used in our previous Super.
But diving into the options list has turned a £38,000 car into a £47,500 one. The first box to tick on the order sheet was the highly exclusive Misano Blue paint, at £695. I was keen to give our model a really sporting look, so the 19-inch diamond-cut alloys were a must, even if they were a steep £995. I was also keen on the Super's yellow brake calipers – another £325 – and the electric sunroof at £1,250 was nice to have, especially with its contrasting black finish.
Handshakes and photos complete, it was time for me to drive out of Thames's showroom, leaving my old faithful Giulia Super behind. That car gave me six very happy months of motoring, but I hope the new one will be even more delightful.
*Insurance quote from AA (0800 107 0680) for a 42-year-old in Banbury, Oxon, with three points.