Long-term test review: Alfa Romeo Giulia
Update: even a collision with a bus can't dent our love for the beautiful Alfa Romeo Giulia
Find your Alfa Romeo Giulia
Offers from our trusted partners on this car and its predecessors...
Or are you looking to sell your car?
Advertisement
Despite a few hiccups along the way – one involving a London bus and our Alfa's stylish rear end – we're enjoying life behind the wheel of the Giulia. We can't wait to get into our Veloce model, but this Super is still a treat to drive with its punchy engine and fine handling.
Mileage: 16,990Economy: 36.0mpg
It's from the rear three-quarters that I think our Alfa Romeo Giulia looks at its best. The voluptuous curves culminate in a beautifully pert, round rump, and the way the wheels poke out from the arches in a splayed stance is just lovely. No, don't worry, I'm not channelling Brian Sewell or reading from the brochure; I really think the Giulia is beautiful.
Of course, that's only if a bus hasn't buried itself in the bootlid. Last month on my usual commute into London, one bus driver got a bit too carried away with the Alfa's beauty and drove straight into the back of it. Obviously blushing and feeling awkward, he decided to escape from the scene without stopping to leave his phone number with me.
The bus's plump, rounded front end had pushed the upper part of the bootlid down on to the number plate plinth, and while the bumper looked unscathed, some cosmetic work was needed. A week later it was all fixed, the Giulia's rump back to being pert, perfectly proportioned… sorry, I'm off again.
As previously reported, this is a temporary car. Our Giulia Veloce was supposed to arrive on the fleet last year, but we're still waiting for it thanks to a lost build order.
This Super model, with its 197bhp 2.0-litre petrol engine, is proving fast, frugal and above all fun to drive. The only niggle is the quality of some of the materials inside; the rotary infotainment controller is particularly poor.
But life in the Alfa is proving so thrilling, the miles are slipping by. As it nears 17,000 miles, the dash indicator says it's due for a service.
First report: Alfa Romeo Giulia
Our entry-level Alfa Romeo Giulia Super is just an aperitif as we await the hot Veloce model
Mileage: 11,900Economy: 30.7mpg 
The Italians have a relaxed outlook on life. While we Brits make do with a sandwich at our office desks for lunch, for example, our friends in Italy treat their midday meal as a serious event. That can mean several courses, plus wine, all of which takes time to consume.
But it's not just lunch; it seems that waiting for an Alfa Romeo is an equally long process.
Back in 2016 I ran a Jaguar XE for six months and enjoyed living with a small executive car that wasn't German. While the Jag fell short in technology and quality compared with a BMW 3 Series or an Audi A4, it made up for these shortcomings with its style and fun driving characteristics.
When I drove an Alfa Romeo Giulia for the first time last year, I remember being pleased that there was another small exec whose trump card was that it wasn't German and therefore had a more individual personality. I was keen to run one for a while to find out if, like the XE, it could impress and carve its own little slice of the overly German pie.
Partnership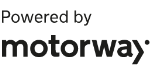 Need to sell your car?
Find your best offer from over 5,000+ dealers. It's that easy.
So we ordered one. Instead of going for a traditional choice of a mid-spec car powered by a diesel engine, I thought it would be good to run a Veloce. It's like the GTI of the Giulia range; with its 2.0-litre 276bhp petrol, it sits nicely between the 197bhp 2.0-litre petrol and the riotous 503bhp 2.9-litre V6 Quadrifoglio.
And to top off the sporty pretensions, I went for Misano Blue paint – a bright, metallic finish that costs a hefty £695 but is exclusive to the Veloce. Tan sports seats completed the order form and it was whisked off to Turin.
That was early autumn and now, in mid-March, we're still waiting for it. Frantic E-mails and phone calls haven't got to the bottom of the cause of the delay, but the upshot is we have to wait.
Still, Alfa Romeo UK has offered some goodwill here, because in the meantime I can run this Giulia Super – one up from the entry spec. It's a darker blue, has the same tan leather interior and features tens of thousands worth of optional extras, nudging the base £31,575 price to £41,000-plus.
It's certainly a looker; that darker Montecarlo Blue and brown hide give the car really classy Italian style that's far more distinctive than a typically grey German saloon. The postman already loves it and the Super gets the odd admiring glance from Audi drivers at the petrol station. The car isn't brand new, because it's come straight off Alfa's fleet. It's clocked up 11,900 miles since it was registered in March 2017, and depending on when the Veloce arrives, it could end up with quite a few more.
We'll be interested to see if the Veloce's extra power is worthwhile after some time in this Super, and because it's well run-in, how reliable our current Alfa is. Why do I say that? Well, I've driven three Giulias in the past 12 months (a diesel, a Veloce and a Quadrifoglio), and all have suffered the same engine fault; a 'Check Engine' warning message appears before the car goes into limp home mode.
Obviously, I'm hoping this doesn't happen again, and in the first few weeks, the car has driven faultlessly. That 2.0-litre four-cylinder engine is willing and has a nice, rorty sound, while the eight-speed auto gearbox (no manuals are offered in the UK) is slick.
Only one feature has annoyed me, and that's the bleep emitted whenever I lock or unlock the car. But generally speaking, the Super has been super fun up to now. Long may it continue.
*Insurance quote from AA (0800 107 0680) for a 42-year-old in Banbury, Oxon, with three points.