Skoda Kamiq vs Volkswagen T-Cross vs Citroen C3 Aircross
We find out if the new Skoda Kamiq has what is takes to beat the Volkswagen T-Cross and Citroen C3 Aircross
Supermini-based SUVs are part of one of the fastest-growing sectors of the market, so it's little wonder that nearly every mainstream car manufacturer has a model that fits into this class. Skoda was one of the only big names left that was missing from the popular and highly profitable area, but that's no longer the case: its new Kamiq is finally here.
It's easy to get confused about Skoda's SUV range, because the three cars all have similar names. The first to arrive was the Kodiaq, which is the largest model and available with seven seats. Then there was the mid-size Karoq, which takes on rivals such as the Peugeot 3008 and Nissan Qashqai. And now there's the Kamiq, which is the smallest SUV the Czech manufacturer makes, and we've lined up its key rivals to test its credentials.
• Best crossovers and small SUVs to buy now
The Volkswagen T-Cross and the Citroen C3 Aircross also mix supermini dimensions, more affordable pricing and SUV styling, adding more practicality on top. It's easy to see why they're so popular. 
The Kamiq has a lot to prove here, though, because the T-Cross and C3 Aircross are two of the best cars in this class. They're practical, good to drive and affordable, so the Skoda will have to be all of those things and more if it wants to win here.
Skoda Kamiq
| | |
| --- | --- |
| Model: | Skoda Kamiq 1.0 TSI 115 SE L |
| Price: | £21,980 |
| Engine: | 1.0-litre 3cyl petrol, 113bhp  |
| 0-60mph: | 9.4 seconds |
| Test economy: | 45.3mpg/10.0mpl  |
| CO2: | 116g/km    |
| Annual road tax: | £145 |
The Kamiq is a new name and a totally new model for the Czech brand. Here we're testing a version that's likely to be popular with buyers in the UK, the 1.0-litre TSI petrol with 113bhp and a manual gearbox. In SE L trim, it costs from £21,980. 
Design & engineering
While the Kamiq might be an all-new model for Skoda, it has a familiar basis: the Volkswagen Group's MQB A0 architecture. This platform is used in many models across the group's stable, most notably in this case on the VW T-Cross (and the SEAT Arona, another rival in this class). This means the Kamiq shares many parts with the T-Cross, including the 1.0-litre TSI engine.
Also under the Skoda's skin are MacPherson struts at the front and a torsion beam at the rear, which is a very typical suspension set-up for the supermini-SUV class. Indeed, all of the cars in this test have the same layout due to its lower production costs. The Kamiq can be fitted with an option called 'Sport Chassis Control', which costs £495 and adds selectable driving modes linked to adaptive suspension. This is rare on a small car, so it's interesting to see, but our test car wasn't fitted with this option and used a standard set-up.
The Kamiq's interior has some cheap-looking plastics in certain areas, but there are a few key features that help add to its appeal. The seats are comfortable, and the large infotainment screen and standard digital instrument cluster give it a hi-tech feel. It doesn't have the visual flair of the C3 Aircross, but it surpasses its French competitor for quality.
Partnership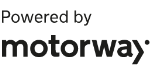 Need to sell your car?
Find your best offer from over 5,000+ dealers. It's that easy.
Standard equipment includes a 9.2-inch touchscreen sat-nav with Android Auto and Apple CarPlay functionality, which is a highlight of the interior. There's also AEB, lane-keep and blind-spot assist, as well as climate and cruise control. Options available on the Kamiq include a powered tailgate (£400) and a rear-view camera (£300), plus wireless smartphone charging (£240).
Driving
A higher driving position is part of the Kamiq's appeal, and some buyers will prefer the upright position. Taller drivers may find that it restricts the available legroom, but there's enough adjustment that we were able to get comfy behind the wheel eventually. The ride quality matches this; it's comfortable and the car is easy to drive at low speeds around town, because here it deals with bumps and potholes well. This isn't quite true of all three of these cars, but in the case of the T-Cross, the ride is similar to the Kamiq's.
Both cars have the same failing at higher speeds, though, which is that there is a noticeable amount of vibration and small body movements. Smooth motorways are okay, but faster A-roads can feel a little harsher than in the C3 Aircross. Still, we'd still rather be in the Kamiq on this kind of road, because it has much better body control than the Citroen. This means you can drive through corners comfortably at higher speeds than in the C3, and not having to slow down as much also helps with efficiency.
In our straight-line tests the Kamiq performed well, because it was quickest from 0-60mph and from 50-70mph in fifth and sixth gears, too. From a standstill the Czech model got to 60mph in 9.4 seconds, while the T-Cross took 9.7 seconds and the C3 Aircross needed 10.6 seconds.
In fifth gear the Karoq went from 50-70mph in 8.9 seconds, and in sixth this took 11.9 seconds; both times being faster than both rivals'. It wasn't by much, though; the VW needed 9.0 and 12.4 seconds respectively in those tests, while the Citroen recorded 9.3 and 12.8 seconds respectively.
Practicality
Skoda is known for building practical cars, and the Kamiq is no exception. It has an impressive 400-litre boot with the rear seats in place, and 1,395 litres of space (the most here) with them folded. But it's the only model here that doesn't have sliding rear seats. This means that even though it has plenty of room in the boot, the T-Cross can be configured to have up to 455 litres and the C3 Aircross can have up to 520 litres. 
Still, the Kamiq doesn't compromise legroom and, with its fixed rear bench, there's more than enough room for adults to sit comfortably in the outer seats. There's lots of legroom and headroom is good, and the comfy seats mean it's the model we'd pick to sit in the back of. However, it's not by a big margin and any of these cars is a fine, practical choice for a family.
Ownership
EURO NCAP has already tested the Kamiq, and it received the full five stars from the crash-test experts, with a top score in the Adult Protection category. Its rating was helped by standard safety equipment that includes six airbags, autonomous emergency braking, blind-spot alert and lane-keep assist.
Skoda is also a consistent high-scorer in our Driver Power surveys, and in the 2019 poll the brand finished fifth overall. This was way ahead of both its rivals, because Volkswagen and Citroen finished 17th and 24th respectively in the makers' chart.
Running costs
The Kamiq returned 45.3mpg on test, so it will cost £1,540 per year in petrol. The T-Cross recorded 43.8mpg, equating to £1,593 a year, and the C3 Aircross 38.3mpg, which works out at £1,822. This is a key area for many buyers, and the small-capacity three-cylinder engines are a good choice for those looking to save money.
Our example driver was quoted £373 to insure the Kamiq, which was the most expensive here. The C3 was £1 cheaper, while the T-Cross would cost £345.
Testers' notes
 "Other engines available for the Kamiq include a 1.5-litre petrol with 148bhp, a less-powerful 94bhp 1.0-litre unit, and a 1.6-litre diesel with 113bhp. The 113bhp 1.0-litre is the pick of the line-up, though."
The T-Cross was launched last year, and won its first group test against the Mazda CX-3 and SEAT Arona. Here it faces tougher competition from the Kamiq and the Auto Express award-winning Citroen C3 Aircross. In 1.0 TSI 115 SEL trim it costs £22,095.
Volkswagen T-Cross
| | |
| --- | --- |
| Model: | Volkswagen T-Cross 1.0 TSI 115 SEL |
| Price: | £22,095 |
| Engine: | 1.0-litre 3cyl petrol, 113bhp |
| 0-60mph: | 9.7 seconds |
| Test economy: | 43.8mpg/9.6mpl  |
| CO2: | 116g/km |
| Annual road tax: | £145 |
Design & engineering
There is a lot the T-Cross shares with the Kamiq, including its 1.0-litre engine, six-speed manual gearbox and suspension layout. There are even hints inside as to the similarities of these cars, because certain bits of switchgear are virtually identical. This is because both models are based on the MQB A0 platform.
Performance is predictably similar in the VW and Skoda. Both cars have 113bhp and 200Nm of torque, and the weight difference is pretty small; the T-Cross weighs 1,175kg and the Kamiq 1,158kg. The C3 Aircross is 1,179kg, so all three cars here are relatively svelte, which has benefits for ride quality and fuel economy.
To help the T-Cross stand out, from both its VW Group stablemates and other rivals including the C3 Aircross, VW offers different 'design packs' which bring together paint and trim colours, alloy wheels and tinted windows in pre-set looks. This will appeal to those who want to give their car a more individual look, a popular trait in this market. The Citroen has plenty of personalisation options, too. The colourful trim pieces in the cabin add some personality, but the interior still isn't the strongest point for the T-Cross. Material quality is acceptable but nothing more; the hard plastics inside mean it feels a little cheap.
An eight-inch touchscreen with Apple CarPlay and Android Auto is standard, and SEL models add sat-nav.  Other standard kit includes autonomous braking, adaptive cruise control and AEB, plus 17-inch alloy wheels and LED headlights. Key options here are the £375 Active Info Display (a digital dash) and wireless smartphone charging, which is only £105.
Driving
The T-Cross's 1.0-litre engine is a highlight of the driving experience. It's very quiet; at idle it's barely audible and even at high revs it's not unpleasant or intrusive. The Citroen's 1.2-litre engine has a slightly more characterful note, but it's noisier overall. With 113bhp on tap, the engine delivers decent performance, and the VW was the quickest car here from 30-70mph through the gears, taking 9.2 seconds on our test track. That was 0.3 seconds quicker than the Kamiq and a second faster than the C3 Aircross.
However, it fell behind its rivals in our 30-50mph tests. It took 4.6 seconds to do that in third gear, and 6.5 seconds in fourth, while the Kamiq took 4.2 and 6.0 seconds . The C3's performance was competitive here, taking 4.0 and 5.4 seconds respectively.
But the T-Cross is good to drive. It's agile, with a good amount of grip in corners and decent body control that matches the Kamiq's. The steering is light, but accurate and easy to use, especially when driving around town, and when parking.
It's a similar story with the Volkswagen's gearbox, which has a light clutch pedal and gearlever action, but it's very precise and is great to use. It's much better than the gearshift in the Citroen, which has a long throw and doesn't have the slick precision of the transmissions fitted to the VW or Skoda.
Like the Kamiq, the Volkswagen's suspension is good at lower speeds, where it can deal with bumps in the road surface reasonably well, but at higher speeds there's more movement as the dampers struggle to contain each imperfection. It's no less comfortable than the C3 Aircross in a straight line, though, while its body control means you have more confidence in corners, just like in the Skoda.
These cars won't hold much appeal for keen drivers, because they are less controlled, slower and not as agile as supermini equivalents such as the VW Polo. But in this sector, that isn't too important, and at least the T-Cross and Kamiq's satisfying gearshift and precise steering mean they're good enough to drive.
Practicality
A sliding rear bench is standard on the T-Cross, allowing you to prioritise luggage room or passenger space depending on which is most useful. With the rear seat set as far back as possible, there's 385 litres of boot space, which is the smallest amount here.
But if you slide the bench forward there's an impressive 455 litres – more than in the Skoda, if slightly behind the C3 Aircross with its own seats slid forward. However, with the seats forward there's a gap that items could drop through, and there really isn't much legroom at all with them in this position. Tall adults won't be able to get comfortable unless the bench is set back, although headroom is good.
Ownership
VW'S 17th-place finish in the manufacturer section of our Driver Power 2019 satisfaction survey was disappointing, especially with Skoda in fifth. However, Citroen came in 24th place.
Autonomous braking, adaptive cruise and lane assist are standard on the T-Cross, but you can't add blind-spot assist. A reversing camera is available for £260 but parking sensors are standard on SEL trim. 
Running costs
Our experts predict the T-Cross will have a residual value of 50.7 per cent. This means buyers will lose £10,893 after three years or 36,000 miles, so the car will be worth £11,202. 
The Kamiq and C3 Aircross are expected to retain 48.1 and 37.9 per cent of their purchase price respectively, a loss of £11,405 for the Skoda and £12,894 for the Citroen. This means the two models will be worth £10,575 and £7,876 respectively. 
Testers' notes
"The T-Cross is characterised by its refinement, just like the Kamiq. Compared with the bouncier, noisier C3 Aircross, these MQB-based models are more comfortable and refined over longer journeys."
Citroen C3 Aircross
| | |
| --- | --- |
| Model: | Citroen C3 Aircross 1.2 PureTech 110 Flair |
| Price: | £20,770 |
| Engine: | 1.2-litre 3cyl petrol, 108bhp  |
| 0-60mph: | 10.6 seconds |
| Test economy: | 38.3mpg/8.4mpl  |
| CO2: | 109g/km  |
| Annual road tax: | £145 |
The Citroen C3 Aircross is a previous Auto Express award-winner in this class, and its key characteristics are a match with what buyers want. In Flair trim with the 1.2-litre PureTech petrol engine and a manual transmission, it costs £20,770.
Design & engineering
Citroen's small SUV is based on Groupe PSA's PF1 platform, which means the C3 Aircross shares parts with the Vauxhall Crossland X, as well as the previous-generation Peugeot 2008. It's an older platform, but this doesn't impact on the Citroen's strong points in this test, because it still has MacPherson struts at the front and a rear torsion beam, which help interior space.
It's fitted with a 1.2-litre PureTech petrol engine, which is a three-cylinder turbocharged unit. The motor has a little less power than its rivals here, at 108bhp, but it actually has more torque. Its 205Nm is also reached at just 1,500rpm, which is 500rpm earlier than the 200Nm of torque in both rivals.
Earlier in its life this 108bhp engine was only available with a five-speed gearbox, but now it's fitted with Citroen's six-speed transmission, and this really is your only option because there isn't even an automatic choice. For that, you need to move up to the more powerful 128bhp model.
A key part of the Citroen's appeal is its interior. In terms of quality, it's no better than either of its rivals here, because there are plenty of hard plastics around the cabin, yet what sets the French model apart is its design. The character of the cabin gives the C3 Aircross a very different feel to any other car in this class. While the other two models here are more reserved inside, the Citroen is interesting – although its infotainment system falls behind.
It only has a seven-inch touchscreen as standard, but it does come with sat-nav and smartphone connectivity. Other standard kit includes 17-inch alloys, climate control, AEB, keyless operation, cruise control and a sliding and folding rear bench.
Driving
Having a slightly torquier engine in the C3 Aircross meant it performed particularly well in our in-gear performance tests. It went from 30-50mph in third and fourth gears in just 4.0 and 5.4 seconds respectively, which was well ahead of both competitors. The Skoda took 4.2 and 6.0 seconds in those assessments, while the T-Cross recorded 4.6 and 6.5 seconds respectively. This shows how well the Citroen performs in everyday driving; the engine's flexibility means you don't have to work the transmissions too hard.
Unfortunately, changing gear is something you want to avoid when driving the C3 Aircross, because the six-speed transmission is unpleasant to use. It has a long throw and it's not very precise, which is a contrast to the shift quality in both its rivals. 
The steering gives very little connection to what's going on at the wheels, and while this is true in all three cars here, the Citroen's steering isn't as accurate as its rivals'. There is also a lot more body roll in corners, so it's not as agile as the Kamiq or T-Cross. That means you can't be as confident on twisty roads, especially because bumps in the road cause the C3 to shuffle and change its cornering line.
The fact that the C3 Aircross isn't much fun to drive won't matter to a lot of buyers, and the trade-off for this is its respectable comfort. It's softer than the Skoda and VW, and deals with bumps and potholes acceptably at low speed. But it isn't as composed as its rivals at higher speed, especially in corners where it can get bumped off line. While refinement is fine, the engine is louder and there's more suspension noise, too. At least wind roar is well controlled.
Practicality
Like the T-Cross, the C3 Aircross comes as standard with a folding and sliding rear bench seat for added versatility. With the seat set back there's loads of legroom, but it still beats its rivals' boot space, at 410 litres (the Skoda has a fixed 400 litres and the VW has 385 litres with its bench set back). With the seats forward, there's a class-leading 520 litres of space, yet it suffers from the same problem as the VW: legroom is tight.
Fold down the seats and there's a total of 1,289 litres, which is more than the VW's 1,281 litres, but it trails the Skoda's impressive 1,395-litre capacity.
Ownership
There's lots of safety kit included in Flair spec, with autonomous braking, lane-keep assist, parking sensors and a reversing camera all fitted as standard. Blind-spot assist is available for £450; this option is standard on the Kamiq but not available at all on the VW.
Euro NCAP awarded the C3 Aircross a maximum five stars in its crash test, a result which matches both of its competitors here.
However, Citroen performed poorly in our Driver Power 2019 survey. The brand came in 24th out of 30, behind both rival makers here – although its dealers managed an impressive eighth out of 31, with Skoda behind in 10th and VW's garages in 22nd place.
Running costs
Despite having a larger engine than its rivals, the C3 Aircross emits less CO2, at 109g/km. This places the Citroen in the 25 per cent Benefit-in-Kind (BiK) bracket for company car tax, while the Volkswagen and the Skoda are both in the 27 per cent category.
The Citroen also has a lower list price than its rivals, so it will cost standard-rate earners £1,028 in tax contributions this year. The Kamiq will set them back £1,175 and the T-Cross £1,158, so the C3 Aircross is a good choice for business users.
Testers' notes
"Citroen offers an option called Grip Control for £300, which uses the ESC system to improve off-road performance. It won't be worth having for most buyers. None of these cars offers four-wheel drive."
Verdict
First place: Skoda Kamiq
All three models here are right at the top of the supermini-SUV class, but a couple of the Skoda's key strengths mean it takes the win here. The Czech model's impressive infotainment system is a big part of this, while the car's interior is roomy. A sliding rear seat would be nice, but it's not vital; the Skoda's practicality is strong enough. The Kamiq is as good to drive as the T-Cross, but more frugal, too, so it seals victory.
Second place: Volkswagen T-Cross
The T-Cross is just as good to drive as the Kamiq, with a quiet and punchy engine that offers strong economy. It's also comfortable enough and versatile, but the VW falls marginally behind Skoda's newcomer because its infotainment isn't as impressive as the Kamiq's, plus it's pricier. But there's little to split the two so buying could depend on different offers and deals when you're looking. 
Third place: Citroen C3 Aircross
While the class has moved on a little with the arrival of the Kamiq and T-Cross, the C3 Aircross is still a very solid contender. The Citroen is comfortable enough, yet its lack of body control means it's not as composed on twisty roads as its competitors. It's very practical and offers personality, but the C3's infotainment is frustrating, and it wasn't as economical as its rivals, so it drops slightly behind here. 
Worth waiting for?
Peugeot 2008
Model: Peugeot 2008 AllurePrice: From £23k (est.) Engine: 1.2-litre 3cyl, 128bhp
A new Peugeot 2008 arrives early next year. Its completely revamped cabin should add lots of appeal - plus an EV version. Prices have been announced for GT-Line, but not for Allure, which will match these cars.
Figures
| | | | |
| --- | --- | --- | --- |
|   | Skoda Kamiq 1.0 TSI 115 SE L | Volkswagen T-Cross 1.0 TSI 115 SEL | Citroen C3 Aircross 1.2 PureTech 110 Flair |
| On the road price/total as tested | £21,980/£25,790 | £22,095/£22,095 | £20,770/£21,290 |
| Residual value (after 3yrs/36,000) | £10,575/48.1% | £11,202/50.7% | £7,876/37.9% |
| Depreciation | £11,405 | £10,893 | £12,894 |
| Annual tax liability std/higher rate | £1,175/£2,349 | £1,158/£2,315 | £1,028/£2,056 |
| Annual fuel cost (12k/20k miles) | £1,540/£2,567 | £1,593/£2,655 | £1,822/£3,036 |
| Insurance group/quote/road tax cost | 12/£373/£145 | 12/£345/£145 | 13/£372/£145 |
| Servicing costs | £342 (2yrs) | £297 (2 years) | £16pm (3yrs) |
| Length/wheelbase | 4,241/2,651mm | 4,108/2,551mm | 4,154/2,604mm |
| Height/width | 1,531/1,793mm | 1,584/1,782mm | 1,597/1,756mm |
| Engine | 3cyl in-line/999cc | 3cyl in-line/999cc | 3cyl in-line/1,199cc |
| Peak power/revs  | 113/5,000 bhp/rpm | 113/5,000 bhp/rpm | 108/5,500 bhp/rpm |
| Peak torque/revs  | 200/2,000 Nm/rpm | 200/2,000 Nm/rpm | 205/1,500 Nm/rpm |
| Transmission  | 6-speed man/fwd | 6-speed man/fwd | 6-speed man/fwd |
| Fuel tank capacity/spare wheel | 50 litres/repair kit | 40 litres/repair kit | 45 litres/space saver |
| Boot capacity (seats up/down) | 400/1,395 litres | 385-455/1,281 litres | 410-520/1,289 litres |
| Kerbweight/payload/towing weight | 1,158/556/1,200kg | 1,175/555/1,100kg | 1,179/616/840kg |
| Turning circle | 10.1 metres | 10.6 metres | 10.8 metres |
| Basic warranty (miles)/recovery | 3yrs (60,000)/3yrs | 3yrs (60,000)/1yr | 3yrs (60,000)/1yr |
| Driver Power manufacturer/dealer pos. | 5th/10th | 17th/22nd | 24th/8th |
| NCAP: Adult/child/ped./assist/stars | 96/85/80/76/5 | 97/86/81/80/5 | 85/82/64/60/5 |
| 0-60/30-70mph | 9.4/9.5 secs | 9.7/9.2 secs | 10.6/10.2 secs |
| 30-50mph in 3rd/4th | 4.2/6.0 secs | 4.6/6.5 secs | 4.0/5.4 secs |
| 50-70mph in 5th/6th | 8.9/11.9 secs | 9.0/12.4 secs | 9.3/12.8 secs |
| Top speed/rpm at 70mph   | 120mph/2,400rpm | 120mph/2,400rpm | 114mph/2,400rpm |
| Braking 70-0/60-0/30-0mph | 48.0/33.7/12.5m | 47.3/34.4/8.9m | 51.8/35.3/10.7m |
| Auto Express econ. (mpg/mpl)/range | 45.3/10.0/498 miles | 43.8/9.6/385 miles | 38.3/8.4/379 miles |
| WLTP combined mpg | 42.8-47.1mpg | 44.8–45.6mpg | 41.6-51.5mpg |
| WLTP combined mpl | 9.4-10.4mpl | 9.9-10.0mpl | 9.2-11.3mpl |
| Actual/claimed CO2/tax bracket | 144/116g/km/27% | 149/116g/km/27% | 170/109g/km/25% |
| Airbags/Isofix/parking sensors/cam | Six/yes/yes/£300 | Six/yes/yes/£260 | Six/yes/yes/yes |
| Auto box/lane-keep/blind-spot/AEB  | £1,250/yes/yes/yes | £1,500/yes/no/yes | No/yes/£450/yes |
| Clim./cruise ctrl/leather/heated seats | Yes/y/£1,280*/£250 | Yes/yes/no/£300* | Yes/yes/£750*/no |
| Met paint/LEDs/keyless/pwr tailgate | £595/yes/£215/£400 | £575/yes/£340/no | £520/no/yes/no |
| Nav/digi dash/DAB/connected apps | Yes/yes/yes/yes | Yes/£375/yes/yes | Yes/no/yes/yes |
| Wireless charge/CarPlay/Android Auto | £240/yes/yes | £105/yes/yes | £650*/yes/yes |