Triumph TR5: Buying guide and review (1967-1969)
A full buyer's guide for the Triumph TR5 (1967-1969) including specs, common problems and model history...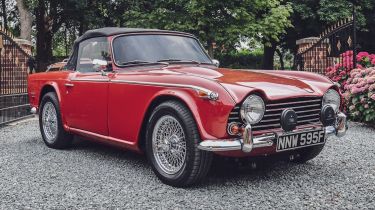 Ever wondered why the TR5 is regarded as the most desirable of all the TR models? When launched in 1967, it looked almost identical to the outgoing TR4A – which was no bad thing at all. The delicate Michelotti lines were well regarded by most, but look under the bonnet, and that's where things begin to get far more interesting. 
It was fitted with an all-new fuel injected straight-six engine, which represented a quantum leap in both performance and refinement. For 1967, the Lucas Mark II mechanical system was simple but effective, and despite a few reliability issues, it turned the TR into a thoroughly rewarding sportscar.  
Today, It feels compact, looks handsome, and the independent rear suspension even makes it a decent handler. It only stayed in production a little over a year, making way for a new and much more up-to-date TR6 in 1969. This not only makes it very rare, but also the fastest TR ever, due to the extra weight in the Karman body of the later car.  
There's brilliant club and specialist support, plus it comes with a decent boot, so it ticks all of the sensible boxes. It also sounds fabulous, is easy to upgrade and maintain – but most importantly, it's a hoot to drive. As sensible sportscars go, the TR5 is right up there with the best, regardless of price. 
Perhaps the only fly in the ointment is the high purchase cost of a decent TR5 relative to other Triumphs. For the same money you can buy all sorts of other classics, but if you do take the TR route, we're pretty sure you won't regret it. 
Which Triumph TR5 to buy? 
There aren't many choices to make when buying a TR5 as they were basically all built to the same spec. Overdrive wasn't fitted as standard though, so go for a car that has it if you can. It's possible to fit overdrive retrospectively, but costs are higher than you might expect, so haggle accordingly if this isn't already fitted.  
Sadly, American customers were never offered the fuel-injected cars and instead made do with the carburettored TR250 version of the TR5. However, the US-spec cars were made in far greater numbers and have at least proved a useful source of rust-free donor shells to restore rotten home-market cars. They crop up in the UK relatively frequently, and you'll pay less than for an equivalent TR5 as the steering wheel is on the left – unless it's been converted of course. 
Be wary of temptingly cheap US imports though. The carburettored engine is not only less powerful, rear axle ratios were lower to compensate and overdrive was a rarer option. On this note, converted cars tend to be worth a bit less than a TR5 originally sold with right-hand drive.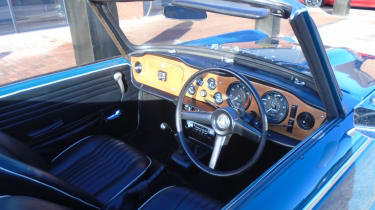 Projects are very scarce but minters aren't hard to find as the TR5's high value and a good supply of new reproduction parts means really good restorations can make financial sense. If the bodyshell on an import is really good, it might be worth buying as a basis for upgrading the car to UK-spec 
Partnership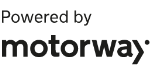 Need to sell your car?
Find your best offer from over 5,000+ dealers. It's that easy.
Before buying, make sure that you're acquiring a genuine TR5. Because TR5s are worth more than TR4s and TR4As, it's not unknown for a six-pot engine to be dropped into a TR4 and passed off as a TR5. A TR5 chassis number will start CP, while CT means it's a TR4, CTC is a TR4A and if it's a TR250 it'll start with CD. All these cars have a commission plate, which is located on the nearside front inner wheelarch.
Triumph TR5 Performance and specs 
Engine

2498cc, in-line six-cylinder

Power
150bhp @ 5500rpm
Torque
164lb ft @ 3500rpm
Top speed
120mph
0-60mph
8.8sec
Fuel consumption
20mpg
Gearbox

Four-speed manual, overdrive optional

Dimensions and weight
Wheelbase
2184mm
Length
3900mm
Width
1473mm
Height
1270mm
Weight
1030kg
Triumph TR5 Common problems 
• Chassis: the separate chassis can rot in numerous places, with proper repairs often only possible by removing the bodyshell. Key rot areas include the diff mounting brackets, centre section (check for bulging) and where the rear suspension bolts to the chassis. 
• Accident damage: also look for poorly repaired accident damage, particularly around the front suspension turrets, the wishbone mounting brackets, outriggers and steering rack mountings. 
• Rust: corrosion is likely in the body panels, including doors, wings, sills and floorpans. See if the drain holes in the sills are blocked; if they are, expecting rusting from the inside out. 
• More rust: the doors and wings corrode top and bottom; up front check the inner wings as well as the outer. Also look at the battery tray and scrutinise the door gaps. If they open up at the top the chassis is weakened through corrosion, or the car hasn't been braced during sill replacement. The B-posts and door tops tend to rust also. 
• Seams: make sure the beading is in place in the seams between the top of the rear wings and the deck; filler is sometimes substituted during a restoration. Finish by checking the footwells; panels are often stuck on over the old, rusty metal. 
• Crankshaft: the six-cylinder engine can suffer from excessive crankshaft end float, so push and pull on the bottom pulley or press and release the clutch. More than 0.015" movement means the crankshaft thrust washers have worn. If there's a clonk as the crank moves the thrust washers have probably dropped out, irreparably damaging the engine.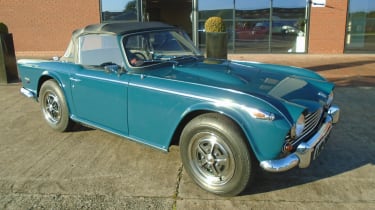 • Injection system: the Lucas mechanical fuel injection is often set up incorrectly, but with the right expertise it works fine. Problems are often caused by debris being sucked from the bottom of the tank if the car has run low on fuel.
• Gearbox: the four-speed gearbox wears after 100,000 miles, so listen for grumbling and see if it jumps out of gear. Rebuilt gearboxes are available from stock. 
• Hydraulics: baulking when changing gear can be down to the clutch hydraulics not being bled properly. Sometimes the slave cylinder is fitted upside-down, so the bleed nipple faces the wrong way (upwards).
• Universal joints: the propshaft and driveshaft universal joints wear, so listen for clonks. They're not hard or costly to replace though. Wear in the driveshaft splines is more expensive; upgraded replacements are available, which are more durable. 
• Trunnions: the front trunnions seize if they're not lubricated properly. This then puts a strain on the suspension, mainly the drop link on the wishbone. 
• Trim: all interior trim is available on a repro basis and everything can be bought to fix any electrical issues. But be wary if the windscreen wipers don't work properly. Motors can be easily replaced but replacing a tired rack entails removing the dashboard for access. 
Triumph TR5 Model history 
1967: The TR5 supersedes the TR4A, with a fuel-injected straight-six. Externally it's barely discernible from its predecessor, but the new engine turns the TR into a genuine performance car. North American cars have twin carburettors and are badged TR250.
1969: The TR6 replaces the TR5; the new car is effectively little more than a reskinned version of the old car. 
Owners clubs, forums and websites 
• club.triumph.org.uk – Triumph Club• www.trdrivers.com – Triumph TR Drivers Club• www.tr-register.co.uk – Triumph TR Register• www.tssc.org.uk – Triumph Sport Six Club 
Triumph TR5 Summary and prices
If you're looking at buying a top condition UK-original TR5, then you could potentially spend up to £45,000 on the perfect car. Decent runners can be picked up for £25,000-£35,000 though, while projects are £15,000 upwards. 
Thanks to the considerably higher numbers built, the US-market twin-carb TR250 can be bought for around 20 per cent less, representing great value. Many have been upgraded with later fuel injected engines and converted to right hand drive too, which makes them perhaps the most appealing in terms of value for money.
If you want the ultimate Triumph sports car, the TR5 is a no-brainer. It has those pretty Michelotti '60s looks and was better made than the later TR6. The engine was properly balanced and had a cross-drilled crank, whereas the TR6 was slightly cheapened in assembly. Buy now, and enjoy! 
Thinking of buying a future classic? Then take a look at these potential future classics...