Armstrong Siddeley Sapphire: Buying guide and review (1952-1960)
A full buyer's guide for the Armstrong Siddeley Sapphire (1952-1960) including specs, common problems and model history...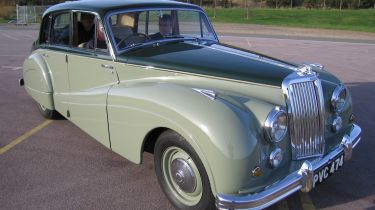 Armstrong Siddeley may not be all that well known outside of classic car circles today, but during the first half of the 20th century, it was the well-regarded manufacturer of aircraft engines and top class luxury automobiles. Arguably the company's finest models were the opulent Sapphire range built during the '50s. 
Built to very high standards, and priced accordingly, the Siddeley Sapphires were ultra-luxurious and offered decent performance too. Almost 60 years since the last Siddeley Sapphire rolled off the line, we take a look at what these stately cars are like to own today.
Which Armstrong Siddeley Sapphire to buy?
The Sapphire 346 was the most numerous, and was produced for the longest period. It offers a good blend of performance and luxury, with a 3.4-litre straight-six motor and styling that has aged gracefully over the years. The 236 and 234 were less successful, and their subjectively awkward styling and short production runs make them the rarest models today. 
• Best British cars of all time
The 120bhp 234 was an attempt at a sporty Sapphire, and sure enough it could reach 100mph under ideal conditions. The 85bhp 236 was the more genteel option. A smoother six-cylinder engine and optional 'Manumatic' transmission were aimed at those content cruising the country lanes. 
The most desirable model of all came just two years before all production ended: the Star Sapphire. This was a replacement for the successful 346, and its 165bhp 4.0-litre straight-six along with numerous detail changes gave it a real sporting flavour among its rivals. The additional torque of the bigger capacity engine gave it the best performance of the Sapphire range.
Eminently usable, many Sapphires remain in regular use as wedding cars or weekend drivers. The 236 and 246 models were somewhat less successful than the larger 346 and Star models, which add classic looks and a decent turn of speed to the equation. Limousine variants offer greatly increased rear seating space.
Armstrong Siddeley Sapphire performance and specs
Model

Armstrong Siddeley Star Sapphire

Engine

3990cc 12 valve OHV in-line six-cylinder

Power
145bhp @ 4250rpm
Torque
230lb ft @ 2000rpm
Top speed
99 mph
0-60mph
13 seconds
Fuel consumption
18 mpg est
Gearbox

Four-speed manual/three-speed automatic

Dimensions and weight
Wheelbase
2896mm
Length
4928mm
Width
1880mm
Height
1575mm
Weight
1560kg
Armstrong Siddeley Sapphire common problems  
• General: becoming a member of the Armstrong Siddeley Owners Club should be any potential Siddeley owner's first port of call. Other than meeting up with like-minded people, the club owns the copyrights, trademarks and the Armstrong Siddeley name, not to mention a stock of spares for many models. 
• Replacement parts: body panels and bumpers are solid and replacement parts can still be sourced from the car club or repaired by classic car specialists. 
• Suspension: the front suspension requires regular oiling, while worn bushes can make the car feel loose, especially at the rear. 
• Corrosion: rust can appear in a number of areas, and the body work should be checked thoroughly for bubbling or peeling especially around the arches and foot wells. The boot tends to let in water, which can pool and cause corrosion.  
• Quality: built to very high standards when new, the Sapphire models are still very usable if well maintained. A number of upgrades can make living with your classic a lot easier, and previous owners may have already carried some of them out. 
• Indicators: upgrading the trafficators on the MK1 models to modern indicators can be done by modifying the extra reversing lights and adding amber light bulbs and wiring. 
Partnership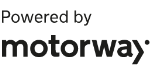 Need to sell your car?
Find your best offer from over 5,000+ dealers. It's that easy.
• Tyres: cross-ply tyres may get you points for originality but for daily use a set of modern radials greatly enhances braking, handling and by extension your safety. 
• Electronics: electrical systems on cars of this vintage are not always the most reliable. Modern ancillaries, wiring upgrades and alternator conversions can all make things a lot easier in the long run. That said, the Siddeley electrical system is simple enough that tackling faults is not overly daunting. 
• Carbs: twin carb upgrades on 346 models is common as it is a relatively easy modification and liberates an additional 25bhp. All American cars were specced this way. 
• Coolant: cooling systems have more than enough capacity for the UK's climate, however a correct glycol mixture should be maintained and hoses need regular checking. 
• Dampers: overly stiff replacement dampers can compromise the ride and cause damage to mounting points. 
Armstrong Siddeley Sapphire model history
1952: Armstrong Siddeley Sapphire 346 launched with 125bhp 3.4 straight-six engine. Twin carb option boosted power to 150bhp. Available in four-door saloon or limousine body styles, four-speed manual or four-speed pre-selector transmissions were offered.
1954: MK2 Sapphire 346 now available with four-speed automatic transmission.
1955: Sapphire 234 launched, powered by 120bhp 2.3-litre inline four-cylinder engine. Available in four-door saloon body shell and a four-speed manual gearbox with optional Overdrive. Sapphire 236 launched with an 85bhp 2.3-litre inline six-cylinder and the option of a four-speed manual or a clutchless 'Manumatic' gearbox
1957: Sapphire 236 production ends. 603 cars built.
1958: Sapphire 234 production ends. 803 cars produced in total. Sapphire 346 production ends. 7697 vehicles produced. Star Sapphire introduced. Powered by a 165bhp 4.0-litre straight-six engine mated to four-speed manual or three-speed automatic transmission. Four-door saloon or limousine body styles available.
1960: All Armstrong Siddeley vehicle production ends. Star Sapphire production totals 980 units. 
Armstrong Siddeley Sapphire owners clubs, forums and websites 
• www.siddeley.org – Armstrong Siddeley Car Club UK• www.armstrongsiddeley.org – Australian Armstrong Siddeley Car Club• www.armstrongsiddeley.info – Dutch Siddeley Car Club 
Armstrong Siddeley Sapphire summary and prices
The Siddeley Sapphire remains an eminently usable classic, however availability is limited, so you may need to wait a while before the right car comes along. Despite this, prices remain depressed, and a good condition Siddeley 346 can be yours from as little as £5000. Even the very best refurbished examples tend not to go for much more than £12,000. 
The much rarer Star Sapphire models are also in this ballpark. The smaller 236 and 234 models also have their own charm, but due to low production numbers tend to be even harder to find with prices sitting a bit lower than the larger cars.
Thinking of buying a future classic? Then take a look at these potential future classics...