David Brown Automotive: inside one of the UK's leading coachbuilders
David Brown Automotive creates exclusive, retro-look cars with a modern design twist. We see how it's flying the flag for UK coachbuilders
Cars today may be safer, faster and more efficient than ever before, but the argument can be made that they don't have old-fashioned style and character, like so many cars designed yester. This is why a number of companies have brought back the retro look, with a modern twist, in recent years. 
David Brown Automotive is one of these firms. It has been making retro-inspired coachbuilt cars since it launched its first model, the 503bhp Speedback GT, in 2014. And last year it built the Mini Remastered – an original Mini with upgraded mechanicals and bodywork. 
• Top 50 all-time greatest British-built cars
To find out just how much work goes into building these bespoke retro cars for the rich and famous, we joined owner David Brown and his team at the company's Silverstone HQ in Northants. And we got to learn more about the latest project, the Speedback Silverstone Edition, a special version of the 2014 car which made its debut at the 2018 Geneva Motor Show. 
Brown thinks the retro comeback is partly to do with the era the cars are associated with. "In the sixties, music, sex, drugs, cinema, the curves of Sophia Loren; these things all inspired designers to make beautiful cars," he says. Brown speaks fondly of cars from that era, and his own Aston Martin DB5 in particular, but is well aware of their shortcomings. "The bodywork on my Aston is an inch longer on one side than the other," he explains. 
Inspiration for the Speedback GT came after Brown had a go in his fantasy car. "A few years ago I borrowed a friend's Ferrari Daytona," he tells us. "It was a car of my dreams. But while it looked fantastic, it drove like a luxurious Transit van." When the car's gearbox broke, Brown got a rented Peugeot 406, and the contrast between this and the classic Ferrari was marked. "It struck me how good modern cars had become," he says. "The rental car was simple to drive, comfortable. Everything worked; everything was easy to use."
The seed of an idea was planted in Brown's head at that moment. He explains: "As my background was in low-volume manufacturing [Brown sold his heavy earth moving machine company to Caterpillar], I realised I could make a low-volume car that took design inspiration from the sixties, but offered all the reliability and usability of a modern car."
The Speedback Silverstone Edition shares the same underpinnings as the Speedback GT and uses the same Jaguar XKR rolling chassis. Brown's team used to buy them directly from Jaguar, but now sources used examples. Engineers strip back the XKR to its rolling chassis, while the Jaguar-sourced 5.0-litre V8 engine, drivetrain and other components are refurbished to an as-new, "zero-hour" state, although the Silverstone's ECU and supercharger bring the power up to 593bhp. 
David Brown Automotive mixes old and new production processes to achieve the bespoke look. Each Speedback GT takes 8,000 man-hours to produce; rolling its aluminium bodywork is the work of 3,200 hours alone, and is done by hand on an English wheel, a metal-shaping machine that has remained largely unchanged for more than a century. But the 'bucks' around which the bodywork is shaped are created on a CNC milling machine that's accurate to a hundredth of a millimetre. This attention to detail means the company builds just five to 10 GTs a year. 
Partnership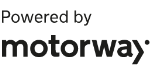 Need to sell your car?
Find your best offer from over 5,000+ dealers. It's that easy.
Brown says: "I love both these sides of the build process, and particularly the fact you can use them together. It's a great blend of old and new. We're truly coachbuilders for the 21st century."
Leathers and woods are chosen with similar care; the hides for the Speedback Silverstone Edition, for example, are tricky to work with because of their highly grained nature. "Even in some of the best cars made today, the leathers are so heavily manufactured they almost lose some of their DNA. With the Silverstone Edition, we've tried to take a step back," Brown says. 
David Brown Automotive also uses a lot of British expertise in its cars, which isn't a surprise when you look at the company's badge. The Speedback's bodywork and leather are made by two Coventry-based companies, for example, while Brown takes on interns from Coventry University's automotive design course to help with the design process. 
Michelle Gay, Brown's sales and marketing director, tells us that while using British workers might be one of the reasons the Speedback Silverstone Edition retails for a massive £620,000 before VAT, using British skills "results in excellent quality". She adds: "You can have the most beautiful components in the world, but if they're poorly fitted, you're not going to get the same results."
Brown says: "We are one of the smallest car companies in the world; what you can see in the workshop and office is the company in its entirety. We're intensely proud of what we have achieved with such a small team of people."
Inside the factory, the team is putting the finishing touches to the Silverstone Edition, readying it for press photographs and its trip to Geneva. Brown explains the design differences the Silverstone Edition has over the standard Speedback GT, adding: "We took some styling cues from aircraft of the sixties; the headlight surrounds are inspired by cameras from spy planes of the era, for example." 
Its bodywork sports a dark silver paint finish and subtle centre stripe, and the radiator grille is a mesh, rather than slatted affair. There's also noticeably less chrome than with the Speedback GT. What brightwork remains is honed on a CNC machine from a raw billet of aluminium, before being chrome plated and brushed by hand. "It's an intensive process," Brown tells us. 
The 'Afterburner' alloys are 20 inches in diameter compared with the standard Speedback GT's 19-inch rims. Brown says the Silverstone Edition is more of a sports grand tourer than the standard Speedback, but stresses the car is still comfortable and usable.
With only 10 being built, the Silverstone Edition won't be seen in public very often, although Brown stresses that his customers use their cars frequently. So what does a typical customer look like? Here, he is more mysterious. "Our customers tend to be fairly discreet people," Brown says. Tellingly, however, two of the four Speedbacks we inspect are left-hand drive.
What about aftersales? Where do you get a coachbuilt car serviced? Sales and marketing boss Gay tells us faults can be traced with Jaguar diagnostic equipment, while the firm has arrangements with an approved group of specialist supercar service centres worldwide. 
Whether Brown's cars do it for you is a matter of taste, but nobody can question the enthusiasm and work behind them. Marrying old and new is no easy task, although with David Brown's order books filling up, it's safe to say the company has hit the mark.
Enjoyed reading about David Brown Automotive? Then read our review of the remastered Mini here.