VOTE NOW for the best car design of the year
It's time to pick a winner of the 2021 Auto Express Design Award and we need your help.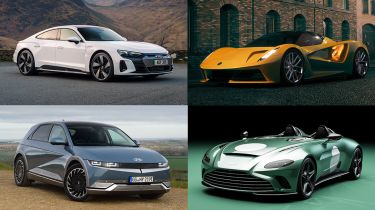 Here at Auto Express we cast a critical eye over all the latest car designs from the past 12 months and came up with a shortlist of the ones we think do the best job of looking absolutely fantastic. Now it's now over to you to vote for the winner! 
The car which collects the most votes will then be crowned as Auto Express Car Design of the Year 2021.
Click here to place your vote for your favourite car design
The automotive industry has produced some outstanding car designs over the past 12 months, the best new concept and production models dispelling the myth that 'all modern cars look the same'. Not only are these creations beautiful works of automotive art in their own right, many will have an impact that stretches much further.
These groundbreaking car designs often set the framework for the design direction a brand will take for years into the future or reference and reimagine famous models from its past. Whatever the background and significance of the designs in our shortlist, we think they look great. The question is, which is the best? 
So, without further ado, here's our pick of the best car designs of the last 12 months. What's yours?
2021 Car Design Award shortlist
Aston Martin V12 Speedster
Citroen AMI
Ferrari 812 Competizione 
Genesis G70 Shooting Brake
Ioniq 5
Lotus Evija
Opel Manta GSe ElektroMOD
Porsche Taycan Cross Turismo
Renault 5 Prototype