All-electric DS 3 Crossback set for the Paris Motor Show
DS will be raising its EV game in Paris with an all-electric DS 3 Crossback SUV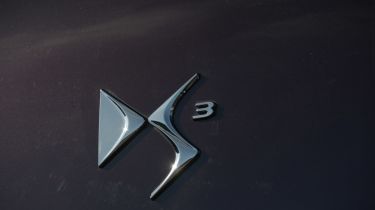 DS will reveal an all-electric supermini-sized car at the Paris Motor Show in September. Possiby called the DS 3 Crossback, it will be the first car within the PSA group to use the new e-CMP platform technology.
The new car will play a starring role in DS' electrification strategy, which will see the young French premium brand exclusively sell plug-in hybrid and full electric cars from 2025 onwards.
• Every DS car to be electrified by 2025
The decision to debut the all-electric e-CMP architecture on a DS rather than a Peugeot or Citroen stems from the DS brand's position in the group as the go-to marque for technology, according to DS vice president of product Eric Apode.
Precise technical details remain under wraps for now, but Apode promises that the new EV will be more than a boutique item and will be competitive alongside other contemporary EVs. If, as rumoured, the car does take DS3 Crossback form it'll be a direct rival for the impressive Hyundai Kona EV.
Two years ago, PSA revealed that the all-electric version of the CMP platform would support smaller electric cars with maximum range targeted at 280 miles, thanks to battery packs of up to 50kWh in capacity being supported by the platform.
After the all-electric DS 3 arrives in 2019, fully electric versions of both the next Peugeot 208 and Vauxhall Corsa will follow, also using e-CMP.
What will the all-electric DS 3 Crossback have to beat? These are the best EVs currently on sale...