Ford van models: range, specs, prices and how to choose one
We dive into the Ford commercial vehicle range from Transit to Ranger to explain how to find the best vehicle for your needs
The Ford van and commercial vehicle range is one of the most comprehensive and popular in Britain, so it's easy to get confused about which model is best for you and your business. Ford's popular and capable vans are all well worth a look, but which is the right model for your needs? 
You can read about each Ford van and pick-up in more detail below, but let's start with a run-down of how the range works. The smallest models are the Ford Fiesta van and the Transit Courier, which are based on supermini underpinnings, so work best for sole traders or city deliveries. Then there's the Transit Connect, which is slightly larger and rivals the Renault Kangoo and Citroen Berlingo.
The Transit Custom is larger still, and is the smaller of Ford's two proper panel vans, with the Ford Transit topping the range, as the biggest van the brand sells. Finally there's the Ford Ranger, a pick-up truck.
How to choose the right Ford van
The first thing to do when choosing a Ford van is pick the size you need - if you're just carrying some tools around then a Fiesta Van might cut it, but this is a niche model as the car version will be nearly as useful and still can fit passengers in the rear. The Transit Courier is more spacious and also cheaper, so possibly makes more sense.
The Transit Connect is perfect for parcel delivery as it has a good amount of load space but it's still small and easy to drive around town. The lighter weight means it's cheaper to run than the larger Transit Custom panel van. The latter is a good all-round van choice if you carry lots of different items, because it's smaller and more efficient than the huge Ford Transit, but still pretty spacious.
The Transit is by far the biggest, so works for businesses moving large or heavy cargo. The Ford Ranger is the final option here and works if you do a lot of off-road work - or if you need a dual-purpose vehicle as it's pretty car-like and works as family transport too.
Read on for our handy jargon buster and more detail about each model and what you can expect to pay for one.
Ford van jargon explained
When browsing the Ford van range you'll encounter a few terms that are specific to Ford models. Below, we explain what they mean.
EcoBoost - this is what Ford calls its petrol engines. They're good for those doing short trips in smaller models but diesels make more sense in larger vans.
EcoBlue/TDCi - this is the name for Ford's diesel engines. They are strong on torque for pulling heavy loads and economical with low CO2 emissions.
mHEV - this means 'mild hybrid'. These vans have a tiny electric motor to boost efficiency but you won't notice it in normal driving.
PHEV - this means 'plug-in hybrid electric vehicle' and shows that a van version can be plugged in, charged up and used with electric power alone for a few miles. It has a normal engine as well, though.
Partnership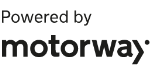 Need to sell your car?
Find your best offer from over 5,000+ dealers. It's that easy.
H1, H2, H3 - this tells you if the van has a normal roof (H1) or a higher roof (H2). Transit models can have an even higher H3 roof.
L1, L2, L3, L4 - this tells you how long the van's wheelbase is - most are L1 or L2 but the larger vans go up to L4.
Double cab - these vans have extra seats for up to five people that can be folded down, plus extra windows.
Kombi - this is the people carrier variant with a full set of windows and seats. The Transit version is called Minibus.
Nugget - this is a campervan version of the Transit Custom.
Chassis cab - this is a vehicle delivered with no rear section and is designed for modification, for example to be turned into a tipper truck.
Ranger regular and super cab - The Ranger comes as a two-seater in regular form or a five-seater in double cab but there's also the super cab, which has two extra small rear seats allowing a longer load bay than the double cab model.
Ford Fiesta Van
The Fiesta Van starts from around £16,000 and is very similar to the supermini passenger car, but with the rear seats removed and a mesh bulkhead added. The maximum payload is 515kg and it has just under a cubic metre of load space. There aren't many versions available, but it is available in petrol and diesel forms.
Read more in our Ford Fiesta Van review.
Ford Transit Courier
The Ford Transit Courier is more capacious than the Fiesta Van, despite being the cheaper of the two, costing from just over £13,000. It has a maximum payload of 595kg and a 2.3 cubic metre load space. Like the Fiesta, it's available in petrol and diesel form. Both vans are based on Ford's supermini technology so they're very car-like to drive and great for city trips.
Read more in our Ford Transit Courier review.
Ford Transit Connect
The Transit Connect range starts from around £16,500 for the standard van and £18,000 for the double cab model with extra seats and windows. It has a maximum payload of 876kg, a load space of 3.6 cubic metres, and is available with two wheelbase options for versatility. There's one petrol and several diesel engine options with either a manual or automatic gearbox. 
Read more in our Ford Transit Connect review.
Ford Transit Custom
There are a lot more versions of the Transit Custom, though the basic van starts from around £23,000. You can choose a double cab version with extra seats and windows, the Kombi for the full set of seats or even the Nugget, a campervan version.
The van model has a payload of up to 1,355kg and 8.3 cubic metres of load space inside. There are low and high roof options as well as standard and long wheelbases, and a choice of manual or auto gearboxes. The engine range is mostly diesel but there's also a mild hybrid model and even a plug-in hybrid. Read more in our Ford Transit Custom review.
Ford Transit
The Ford Transit, from just under £27,000, is the biggest van in the range and has a huge number of variations. Along with the normal van there's the double cab, a minibus and chassis cabs in single and double formats.
There are two roof heights and three wheelbase lengths to pick from, and a maximum payload of 2250kg in the 15.1 cubic metre load space. There are manual or automatic diesels or a manual mild hybrid under the bonnet. 
Read more in our Ford Transit review.
Ford Ranger
The Ford Ranger is a pick-up truck that costs from £21,500 in regular form, £23,000 in super cab form and £24,000 in double cab form. It has a maximum payload of 1,252kg and while load length varies, its towing capacity of 3,500kg is consistent.
It's one of the best pick-ups around, as it's great on and off-road and has a very car-like cabin and driving experience. The Ranger Raptor is a special model focused on off-road ability but at £41,000 it's pricey. 
Read more in our Ford Ranger review.
Prices exclude VAT