Ford appeals to EU for 100 per cent electric car sales by 2035
Ford proposes a 2035 ban on petrol and diesel car sales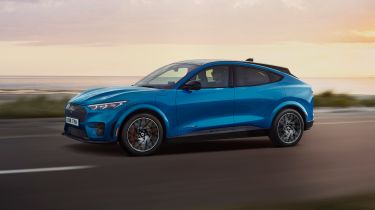 Sales of petrol and diesel cars in the UK will be banned in 2030, and now Ford is calling on the European Union to enact a similar ban in Europe by 2035. 
There's currently no set date on when or if sales of internal-combustion engined cars will be banned in EU member states, but there are ongoing discussions in the EU about potentially banning them from 2035. 
Ford is investing heavily into electric cars. Its Cologne factory is undergoing a £1.5 billion transformation from being the home of Fiesta production to an electric car and battery assembly plant. Electric car production levels there are expected to reach 1.2 million over the next six years. 
The American firm has also joined forces with Volkswagen to develop new electric vans. The new ID.Buzz Cargo from VW and the Tourneo Custom will share the same MEB platform - Ford is aiming for 600,000 electric commercial sales by 2026. 
Ford's interest in cementing a date for the EV switchover can also be attributed to plans for its Puma crossover to become fully-electric. The Puma was the brand's best-selling car in the UK last year, overtaking the long-reigning Fiesta. 
Ford says it and 25 other companies have signed an appeal to the EU to 'ensure all new cars and vans in Europe are zero emission from 2035'.
The firm isn't the first brand to plan for all-electric car sales in Europe. Hyundai announced plans to go purely-electric in Europe by 2035, Renault 2030 and Stellantis will aim for 2026. 
Check out the best electric cars to buy now…