Jim Farley to replace Jim Hackett as Ford's CEO and President
Hackett has retired from his leadership position after just three years at the helm and is succeeded by Farley, the brand's acting COO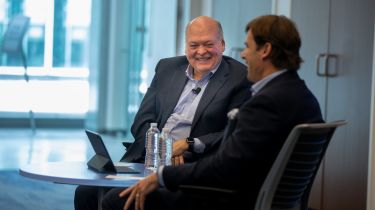 Ford has confirmed that CEO and President Jim Hackett will soon step down from his position after three years in charge.
He will be replaced by the brand's current Chief Operations Officer, Jim Farley, in process that will see Farley assume the lead over the next two months – although Hackett will remain at Ford as a special advisor until March 2021.
Hackett, 65, has led Ford's transformation since 2017, overseeing the introduction of several important new models, including the Puma crossover, the all new Bronco off-roader and the pure-electric Mustang Mach-E. Ford also says that Hackett helped improve the company's overall health by restructuring its operations and reducing the firm's level of bureaucracy.
Farley, 58, has been with Ford since 2007, starting as the company's global head of Sales and Marketing, moving through management positions at Lincoln, Ford South America and Ford Europe, before taking a leading role in Ford's Technology and Strategy team in 2019. He was named COO in February and will take up his CEO position in October.
Ford Executive Chairman, Bill Ford, said: "I am very grateful to Jim Hackett for all he has done to modernize Ford and prepare us to compete and win in the future. Our new product vision – led by the Mustang Mach-E, new F-150 and Bronco family – is taking shape. 
"We now have compelling plans for electric and autonomous vehicles, as well as full vehicle connectivity. And we are becoming much more nimble, which was apparent when we quickly mobilized to make life-saving equipment at the outset of the pandemic.
"Jim's passion for great vehicles and his intense drive for results are well known, and I have also seen him develop into a transformational leader with the determination and foresight to help Ford thrive into the future."
Check out the latest Ford news and reviews here...