Ford Glare-Free Highbeam headlights prevent dazzle at night
New headlight system aims to prevent accidents at night by automatically adapting high-beam to prevent dazzling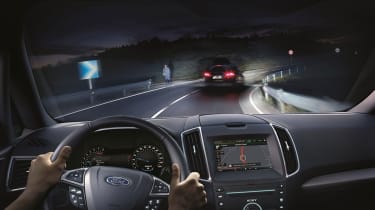 Ford is creating an anti-glare headlight system that allows drivers to use their full beam without dazzling other road users. The system will be available in all new Ford S-MAX, Galaxy and Edge SUV models.
Anti-glare full beam headlights are a new technology that enables drivers to see further into the distance without the need to keep dipping their lights to avoid dazzling other drivers. The system automatically alters the lights by using a windscreen-mounted camera that detects vehicles and bicycles up to 800m away. Specially developed headlights then block light that could temporarily impair the vision of other drivers or cyclists.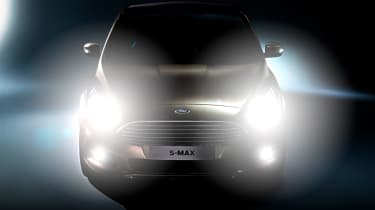 Many people are hesitant to use their full beam lighting and this poses safety risks in itself, but the misuse of full beams is estimated to lead to 10 fatalities in the UK each year.
Ford's Glare-Free Highbeam works together with the brand's Auto High Beam system and Ford's Dynamic LED headlights with Adaptive Front Lighting System, which can adjust the headlight beam angle and intensity to one of seven settings according to speed, ambient light, steering angle, distance to the vehicle in front and windscreen wiper activation. The system changes the transition of lights from high beam into dipped, which also helps eyes to adapt faster than the usual.
• Dangers of HID headlight kits explained
Ford research engineer, Michael Koherr states "Drivers are so concerned about dazzling other road users that they don't use high beam at all" therefore with this new feature will have sufficient use with semi-autonomous technology of Ford's anti glare high beams will enable a more relaxed driving experience in dark conditions. This new feature has been tested in night time conditions around the globe."
The Glare-Free Highbeam setup is available on S-MAX and Galaxy now, while all Ford Edge models will get the option from launch later this year.
Read our product test on the best car headlight bulbs on the market...