Why should you repair your car with Ford Motorcraft? (sponsored)
Whether your Ford needs new light bulbs or replacement brakes, Ford Motorcraft 4+ can cover it all
When you take your car for a repair, can you really be sure of the quality of the workmanship? With Ford Motorcraft 4+ you can.
That's because Ford Motorcraft 4+ specialises in Ford cars over four years old and only uses Ford genuine approved parts, fitted with care by fully-trained technicians who understand every inch of your Ford.
But don't think for a moment that this quality will cost you dear. All Ford Motorcraft 4+ repair work is subject to an easy to understand transparent pricing policy, with recommended retail prices clearly outlined.
All Ford Motorcraft 4+ repair prices include parts, labour and VAT - meaning you'll not be hit with an unexpected bill.
What's more, thanks to Ford Motorcraft's local price match guarantee, you'll not find a cheaper place nearby. If you can find the same job for less within a five-mile radius, your Ford Dealer will refund the difference.
Booking an appointment couldn't be easier. You can choose from more than 550 Ford dealers using genuine Motorcraft parts, all listed on ford.co.uk, and call them directly. Alternatively, you can book online - it takes just a few minutes, leaving you more time to enjoy your Ford. 
All that from the people that know your Ford better than anyone else.
So what repairs can Ford Motorcraft 4+ carry out?
Ford Motorcraft 4+ can handle all aspects of repair work for your Ford car, but here is some of the most frequently requested work:
Air-conditioning - Did you know your air-con system could harbour bacteria that are a particular problem for asthma or hay fever sufferers? Ford Motorcraft 4+ can provide a low-cost refresh to clean your system, as well as a full service and recharge to keep your air-conditioning performing at its very best. Plus you'll receive a Free FORD eCHECK, which is a 30-point visual health check of your car.
Alternator - If your car is slow to start, or your headlights seem dim, then you might need a new alternator. Ford Motorcraft 4+ only uses high-specification alternators, meaning you'll benefit from their longevity and reliability.
Antifreeze - Whether it's summer or winter, antifreeze – also called coolant – is essential to keep your engine running. Motorcraft Superplus Antifreeze has been designed specifically for Ford cars, offers increased cooling performance and reduces system corrosion by up to 50%. 
Batteries - When it comes to replacing your car battery, you should always choose the best – and Motorcraft batteries can meet all the demands of your Ford. With Ford Motorcraft 4+, it's more than just a straight swap - you'll benefit from a FORD eCHECK 30-point visual check too.
Brakes - Ford didn't skimp on brake quality when your car was new, so you always consider Ford and Motorcraft brake pads, discs and brake fluid - all of which have been designed specifically for your Ford.
Clutches - It's not something you'll often need to replace, but when you do need a new clutch, make sure you use a Ford-approved one. And if you need a replacement dual mass flywheel, Ford Motorcraft 4+ can arrange that too.
Partnership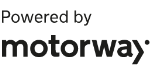 Need to sell your car?
Find your best offer from over 5,000+ dealers. It's that easy.
Shock absorbers - Along with springs, shock absorbers not only provide a comfortable ride, but they keep you and your car safe on the move. Let the experts at Ford Motorcraft 4+ check or change yours with high quality replacements. 
Starter motors - If your car takes a while to start, and your lights and radio work, it might not be your battery or alternator that needs replacing - you might need a new starter motor. Ford Motorcraft 4+ only uses parts designed and tested specifically for your Ford. 
Timing belts and water pumps - The timing belt, sometimes called the cam belt, and water pump are vital to keep your engine running. Both are subject to wear and tear, and could cause significant engine damage if they fail. Your car's manual will tell you when to have your timing belt changed - and it's a good idea to have your water pump changed at the same time. 
Windscreen wipers - It's easy to overlook the importance of properly maintained windscreen wipers - both front and rear. High quality wipers can clear dirt quickly and efficiently ensuring you have a perfect view of the road. Ford Motorcraft 4+ technicians can advise you on the best wipers for your needs and budget.
What else does Ford Motorcraft 4+ do? 
As well as a long list of repair work, Ford Motorcraft 4+ can service your Ford. Only Ford genuine approved parts, fitted by fully trained Ford technicians, will be used and you'll enjoy complimentary UK and European Roadside Assistance and a free wash and vac for your car.
What's more, Ford Motorcraft can carry out MoT testing, and can advise, supply and fit a wide range of quality new tyres.
More on Ford Motorcraft