In for the long haul: Ford Mondeo Vignale road trip
We see if the Vignale brand delivers its luxury promises with a 400-mile road trip from London to Edinburgh in a Ford Mondeo Vignale estate
Not every morning begins with a cup of freshly ground coffee and a complimentary, full showroom valet; but if you're a Vignale customer, it can.
We're at the flagship FordStore at Trust Ford in north London, readying the new Mondeo Vignale Estate and ourselves for a road trip north of the border towards Edinburgh.
We're delivering a car to Peoples Ford in the Scottish capital, and on the way, we'll be sampling exactly what the Vignale experience has to offer. So while photographer Nathan and myself warm up on a freezing winter morning over a fresh latte each, Chris Learmonth, manager at Trust Ford, has the Mondeo fully valeted ahead of our 407-mile trip.
It's not preferential treatment for Auto Express; these are just two of the services FordStores throw in as part of the Vignale package to make the whole car-buying experience a little more personal.
8:00am - 0 miles: Trust Ford, London
Punching the address of Peoples Ford into the sat-nav tells us we'll arrive by 4.00pm. Add in a couple of rest breaks, as well as our photography requirements along the way, and in reality we should turn up just in time for closing. What we have to get us there is a 178bhp 2.0-litre Mondeo Vignale Estate, equipped with Ford's PowerShift six-speed automatic transmission and intelligent all-wheel drive – a combination that should meet the requirements of any growing family.
• New Ford S-MAX Vignale model goes upmarket
There are a few choice options on-board, too, with Sport Suspension, a retractable tow bar, multi-contour massage seats and adaptive cruise control. It nudges the price up to £36,685, which is a hefty amount for a Mondeo, although if you spec an equivalent Audi A6 Avant or BMW 5 Series Touring to a similar level, you won't get any change from £40,000.
Sinking into the driver's seat, the unique Vignale touches are noticeable straight away. The cushioned and contoured leather seats hug you in all the right places, while the immediate contact points such as the steering wheel, armrest and dash are wrapped in soft leather and edged in decorative stitching. There are cold, brushed metals, and any visible plastics are glossed to the shine of a hard-boiled liquorice sweet. 
There's a much greater sense of attention to detail in here than you'll find in any other Ford, yet having said that, it doesn't quite match BMW or Audi when it comes to visual appeal. But that's not where Ford is competing; Vignale is designed to give those blue oval customers who already spec range-topping models an in-house alternative, rather than trying to poach customers from the Germans.
• Ford launches top-spec Edge Vignale SUV
The first 270 miles of the journey see us initially crawl around London's North Circular before eventually latching on to the A1(M) and meandering our way through Cambridgeshire, Lincolnshire and Yorkshire. It's hardly the most challenging of routes for the Vignale, but it's an environment where the car is likely to spend a good chunk of its time – and we can confirm that the posh Ford has all the necessary tools for the job in hand.
The gutsy diesel develops 400Nm of torque, so dawdlers on the motorway can be passed without the engine raising a whisper. Speaking of which, a whisper is likely to be all you're ever going to hear from the Vignale, as the car comes with an industry-first active noise-cancelling system. Any gruff diesel groans under hard acceleration are muted by the set-up, which makes long motorway slogs less of a chore. It's not quite perfect, but it adds an extra layer of refinement to proceedings.
2:00pm - 290 miles: Scottish borders
As we pass the Angel of the North near Gateshead, we know our journey is about to get a little more interesting. Rather than continue on the A1(M) and follow the coast road up and around towards Edinburgh, we decide to peel off and take the old A68 main road. We'll be twisting our way through the Kielder Forest and the Scottish Borders for over 100 miles, far away from the Vignale's comfort zone. If a weakness is going to be highlighted, it'll surely be here. After the vast expanse of the A1(M), the narrow and winding A68 makes the Vignale feel a lot bigger on the road. Nevertheless, the car takes the rutted surface in its stride, while the optional sports suspension easily controls the large transitions of weight thrown up by the tight corners. The ride becomes a little more fidgety, but it's worth the trade-off on these surfaces.
The slug of low-down torque means crests and inclines do little to affect momentum, and when we reach the Scottish Borders the safety net of four-wheel drive becomes a well valued asset. Although the sky is blue as it pierces the canopy of pine trees above us, the Vignale is registering zero degrees on the ground, and the ice-lined roads prompt us to flick up the temperature of the climate control by a few degrees and switch on the heated seats. The steering could do with a bit more feedback; we'd like to see greater information being transferred to the driver from the front wheels. As the Mondeo has grown in size and been engineered to deliver a more comfort-focused drive, it seems to have lost some of the sharpness and response for which the model originally became famous.
Partnership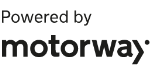 Need to sell your car?
Find your best offer from over 5,000+ dealers. It's that easy.
• Ford Kuga Vignale Concept: we preview posh SUV
As we continue to snake our way towards Edinburgh with the castle visible in the distance, the Vignale really hasn't put a foot out of place. The only thing that's taken a hit over the course of the journey is our average mpg figure.
5:00pm - 380 miles: South of Edinburgh
We reach the ring road at 5pm – in time for rush hour and a leisurely crawl towards Peoples Ford. But the Vignale has traffic jams covered, too, with heated massage seats that couldn't fail to impress even the most hardened of city-centre commuters. After an hour, we roll on to the forecourt at Peoples Ford. We're greeted by Vignale relationship manager Jim McTaggart, who's armed with coffees for us and the hospitality of someone who wouldn't look out of place in a boutique store.
As it turns out, you can end your day exactly like you start it – sitting back relaxing, while 407 miles worth of grime is expertly washed away.