New Ford Mustang Mach-E BlueCruise 2023 review
We try out Ford's latest 'hands-free' driving technology
Find your Ford Mustang Mach-E
Offers from our trusted partners on this car and its predecessors...
Or are you looking to sell your car?
Advertisement
Verdict
Taking your hands off the steering wheel will be counterintuitive to most drivers, but the attraction of BlueCruise is that it doesn't force you to do anything that you don't want to. It engages automatically - so it's just as easy to use as regular cruise control - while the presence of safety systems is reassuring. Whether the subscription model will draw in enough users is another matter entirely.
There's been a lot of noise about Ford BlueCruise, the new 'hands-free' adaptive cruise control system from the firm. But what's it like to use? Auto Express has been behind the wheel of a BlueCruise-equipped Mustang Mach-E on UK roads to find out how effective it really is.
BlueCruise isn't a brand-new technology, because it has been available in North America on Mustang Mach-Es and F-150s since the 2021 model year, and users there have clocked up 64 million miles of hands-free driving using it. The system is a further progression of the company's adaptive cruise control and lane-assist technology, but unlike rival set-ups that insist that the driver holds the steering wheel at all times, BlueCruise does away with this requirement. It's now offered in the UK after approval was granted by the Department of Transport, and it's classed as a Level Two autonomous driving assistant. 
How does BlueCruise work?
BlueCruise is an extension of the Mustang Mach-E's adaptive cruise control system, so there are no extra steps required beyond activating cruise as normal. On the Mach-E - as with any other Ford - this is done via a button on the steering wheel, while a rocker switch allows you to adjust your speed, and another button allows you to adjust the distance between you and the car in front.
Once adaptive cruise is activated, BlueCruise stays dormant until the car's sat-nav detects when the car is on a section of the 2,300 miles of motorway (or Blue Zone highways, as Ford calls them) that has been mapped for the system to use. Once a stretch is recognised, the Mach-E's digital driver's display turns blue and a note appears to say that hands-free driving is active. The next thing to do – and something that is likely to go against most drivers' natural instincts – is to let go of the steering wheel.
Our test route took in a busy section of the M6 and M42 around Birmingham in clear daytime weather, and while the narrow lanes and busy freight traffic meant it felt a little unnerving to take our hands off the wheel, the system proved to be smooth in its operation. Ford's lane-assist tech is already pretty good at keeping a car in the centre of its lane without zig-zagging from one white line to the other, and things are no different when BlueCruise takes control.
The adaptive cruise system is a little sudden in its acceleration and braking as it maintains the distance to the vehicle in front, but this and the speed limit-detection software helped keep the Mach-E on the right course for BlueCruise to do its stuff.
How do you change lanes with BlueCruise? 
This is completely driver-led. Simply hit the indicator, and BlueCruise deactivates so you can steer into the other lane. Then, when you've completed your lane change, BlueCruise turns back on in the same way as it does when it first detects a section of mapped motorway, so you can take your hands off the wheel once again.
Partnership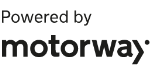 Need to sell your car?
Find your best offer from over 5,000+ dealers. It's that easy.
Overall BlueCruise worked very well, and the only time it asked for us to take over was when negotiating some narrow lanes through roadworks. When we did take control, the adaptive cruise continued to work, and after BlueCruise had assessed the situation and was happy with its surroundings, the dashboard reverted to blue for us to go hands-free again.
One of the hardest parts of BlueCruise to get accustomed to is where to put your hands. Given that there's a steering wheel in front of you, it's the most natural place to put them; otherwise you're sitting there with your arms on the rests, folded, or with your fingertips placed together, like some sort of supervillain or chess grand master planning their next move.
What about BlueCruise safety systems?
An infra-red monitor is designed to keep an eye on the driver and ensure that they are not distracted. We wouldn't recommend averting your gaze away from the road for long periods while driving to test this, and it took us a few goes and some purposeful head movements before the dashboard alert kicked in. This features a warning and a gentle alarm to get you to pay attention to the road. On the whole, unless you're purposely looking away or have your head bowed, the alarm won't sound, and looking at the Mach-E's touchscreen or any of the mirrors doesn't cause any alerts.
While BlueCruise is a physical assistance system, we wonder about the psychological aspects of such technology. There's something about holding a steering wheel that gives you a sense that you're connected to the car's wheels and the world beyond, and removing that could cause some drivers to become less aware of their surroundings in general. It's all well and good to have safety tech that can detect if a driver isn't paying attention, but can it tell if a driver's mind is wandering?
How much does BlueCruise cost?
BlueCruise is available on any 2023 Model Year Mustang Mach-E in the UK. But here's the catch. Buyers benefit from a free 90-day trial upon purchase (as well as the requirement to sign up to Ford PassConnect), and once that trial is up, the system costs £17.99 a month.
Is it worth it? While the technology is certainly impressive, it'll be up Mach-E buyers to decide whether BlueCruise is a worthwhile investment, based on how frequently they drive on the UK's motorways.
| | |
| --- | --- |
| Model: | Ford Mustang Mach-E BlueCruise |
| Price: | From £50,830 (plus £17.99pm subscription for BlueCruise) |
| Powertrain: | 1x e-motor, 75kWh battery |
| Power/torque: | 265bhp/430Nm |
| Transmission: | Single-speed automatic, rear-wheel drive |
| Top speed: | 111mph |
| Range: | 273 miles |
| Charging: | 38 mins (10-80 per cent) |
| On sale: | Now |
Now read our review of the new Ford Ranger Wildtrak...