Honda axes diesel power in the UK
Honda has quietly phased-out its diesel-powered models in Britain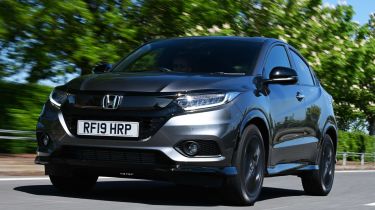 Honda has removed the diesel-engined version of the HR-V from sale in Britain, meaning the company's UK line-up is now petrol, hybrid or pure-electric only.
Honda remains confident in its decision, standing firm in the belief that its hybrid-engined models will serve the mileage-conscious motorist equally well.
Over the last few years, Honda has been steadily culling its most polluting powertrains in a company-wide push towards electrification. The introduction of the company's i-MMD hybrid system has been instrumental in this process, as has the launch of the new Jazz hybrid.
The recent launch of the battery electric Honda e will also soon be followed-up by the launch of a new pure-electric crossover, based on the same platform. And, in addition to scrapping the last diesel option in its range, Honda has also brought forward its own deadline to electrify its existing petrol range within the next three years.
A spokesman for the brand said: "Honda has accelerated its plans for all its European mainstream car models to be electrified from 2025 to 2022 and our motor petrol hybrid technology will play a key role in achieving this goal. As such, we plan for European production of diesel powertrains to cease by the end of 2022. However, on a local level in the UK, we have now stopped selling diesel cars."
Diesel powered HR-Vs will still be available from Honda UK dealers for a short period of time as residual stock.
Click here for our in-depth review of the all-electric Honda e...