Honda recalls up to 329,000 UK cars for Takata airbag fix
Honda UK confirms certain Jazz, Civic, Accord, Stream and CR-V models will be recalled for airbag fix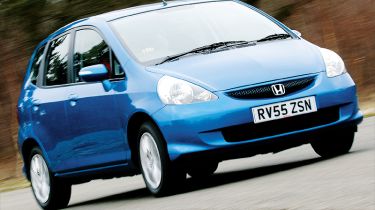 As the repercussions of the Takata airbag scandal slowly become apparent, Honda UK has finally announced it could recall up to 329,000 models sold here to fix both the driver and passenger safety devices. 
A spokesman confirmed that just under 122,000 cars will be recalled for a fix to the driver's airbag, while 207,000 will require attention to the passenger airbag, although some overlap is expected so the overall number could be lower.
Models from 2002 to 2009 are affected, with the Jazz, Civic, Accord and Accord estate, CR-V and Stream MPV all affected in some form.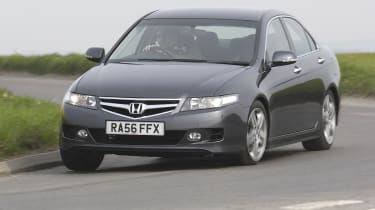 Not all Honda models sold in that period will require the airbag fix (just three CR-V's will need repairs to the driver airbag, but at least 87,000 Jazz examples will need attention). Some models will require both airbags to be replaced. Relevant owners will be contacted from Monday and be informed of the specific process.
Honda's spokesman also claimed this is "purely a preventative recall" and not an immediate safety issue, so the cars will still be driveable and safe. Dealers will fix the cars for free, but the recall process is said to be "phased due to the volume of cars". 
Six deaths in other countries have been linked to Hondas using the Takata airbag, which falsely inflates in occasional instances. Around 25 million cars worldwide are affected by the Japanese parts supplier's error, with many more Toyotas and Nissans implicated.
Find out about the safest cars on sale here...