Sporty Civic for £18k? Honda launches 1.4-litre iVTEC Sport
New entry-level Honda Civic 1.4 Sport model introduced but there's an all-new Civic hatchback on the way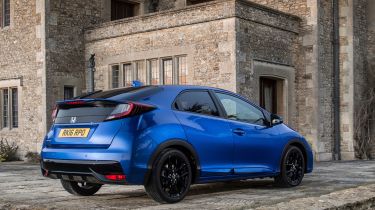 Honda has introduced a new 1.4-litre i-VTEC Civic Sport to the range, which becomes the new entry-level Sport model in the line up. Prices start from £18,360 with first customer deliveries due in May. 
The 1.4-litre petrol engine features elsewhere in the Civic range but it's the first time it has been offered in Sport trim. It develops 99bhp and 127Nm of torque, while emitting 131g/km of CO2. The engine joins the existing 118bhp 1.6-litre diesel and 140bhp 1.8-litre petrol already available on Sport models.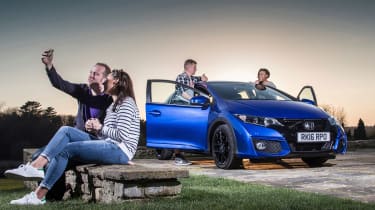 Exterior updates include a colour coded rear spoiler and darkened 17-inch alloy wheels. A few Honda Civic Type R design cues also make an appearance, such as the lower mesh grille on the front-end and black roof lining in the cabin. Equipment such as climate control, reversing camera and DAB radio comes as standard.
The new Sport variant arrives as Honda readies an all-new Civic due to arrive at the end of the year before going on sale at the beginning of 2017. A new look, cleaner engines and more practicality have been promised. Honda previewed what we could expect from the all-new Ford Focus rival with a concept shown at the Geneva Motor Show earlier in the year. 
See if the Honda Civic makes our list of the top 10 best hatchbacks on sale...