New Honda CR-V Hybrid 2019 review
The new Honda CR-V Hybrid is smooth, refined and economical, but PCP costs make it hard to recommend over its rivals
Find your Honda CR-V
Offers from our trusted partners on this car and its predecessors...
Or are you looking to sell your car?
Advertisement
If you do plenty of urban driving, the new Honda CR-V Hybrid might be the perfect crossover. The near-silent electric driving makes it a smooth, refined and potentially very economical alternative to traditional petrol and diesel cars. It's relaxing to drive elsewhere, too, and more comfortable than many rivals. However, you'll pay for the privilege: the CR-V's PCP costs are significantly more than an equivalent Toyota RAV4, making the Honda tough to recommend.
This is the new Honda CR-V: the fifth generation of a model that was among the very first cars of its type to kick off the compact SUV craze. The current model has been on sale in the UK for a few months now, with a 1.5-litre turbocharged petrol engine. But now a hybrid option has joined the range, too.
Given the amount of choice in this class – pretty much every big car brand offers something similar – most rivals aim for low emissions with diesel engines rather than complex hybrid tech. As it stands, then, the closest alternative to the CR-V Hybrid comes from another of the original crossover trend-setters: the Toyota RAV4.
Both cars mix petrol power with an electric motor for a modest battery-only range, but the pair take quite different approaches to their hybrid systems. In short, whenever the RAV4's petrol engine runs, it drives the wheels directly through a CVT automatic transmission.
However, the CR-Vs 2.0-litre petrol engine acts as a generator for the most part, sending charge to an electric generator/motor, which both tops up the battery and powers a second motor that's connected to the wheels. The petrol engine can drive the wheels – doing so via a clutch that provides a direct connection via a fixed gear gearbox – but this only happens under hard acceleration. Its third configuration enables a fully-electric mode for around a mile or so. Similar in concept to a Mitsubishi Outlander PHEV, then, but with a smaller electric range.
This, Honda says, is a more efficient way of doing things than Toyota's set-up. But it doesn't appear that way based on the latest WLTP testing procedures. While the RAV4 is rated at up to 50.4mpg, the CR-V manages just 40.9mpg. That's not a match for its diesel rivals, either: the Volkswagen Tiguan, powered by a 148bhp 2.0-litre TDI unit, manages up to 47.9mpg. The Honda's ability to drive on battery power alone should make it more frugal than the VW around town, though.
We're driving the front-wheel-drive version here, though an all-wheel-drive option is also available. Performance is more than adequate enough for a car in this class; the electric motor gives nippy acceleration at low speeds (a Sport mode makes its response a little more enthusiastic, too) and the power delivery is smooth and linear. Bursts of acceleration do have their downsides, though. There's a delay in power delivery as the car engages the connection between engine and gearbox, and it causes a flare of revs which can sound unpleasant.
However, this is pretty infrequent, and the rest of the time the engine is impressively hushed – either humming quietly in the background or not at all. In fact, the CR-V is pretty quiet, both wind and road noise remain fairly subdued, making it a very relaxing car to drive.
Partnership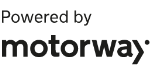 Need to sell your car?
Find your best offer from over 5,000+ dealers. It's that easy.
That feeling is carried over to the rest of the CR-V's driving experience. Ride comfort is towards the smoother end of the family crossover class, making it a great motorway cruiser. The flip side of this is that body roll is quite pronounced and it feels a little ponderous on a B-road. Yet that shouldn't be too much of a concern for most buyers in this class.
More important is the CR-V's practicality. There's more leg, head and hip room than in the old one, and it's far roomier than either the Ford Kuga or Tiguan, too. The Hybrid tech has compromised boot space slightly - the overall volume shrinks from the 561 litres in the petrol car, to 497 litres. But the opening is wide and the floor is square.
Prices for the CR-V Hybrid start from £29,105, while this SR model (the third highest of four trim levels) costs £33,495. That's £2,060 more than the 1.5 turbo, while all-wheel drive options are £1,100 more again. At £31,015, the SE sits between S and SR, and offers all the equipment you really need: LED headlights, lane keep assist, and a seven-inch touchscreen with satellite navigation, Apple Carplay, Android Auto and a reversing camera are all included.
The CR-V will make plenty of sense for company car buyers, as its low CO2 emissions place it in competitive Benefit in Kind groups. At 120g/km based on NEDC-adjusted figures, the front-wheel drive model falls into the 28 per cent category – that's four per cent lower than the petrol CR-V and five lower than the Tiguan TDI.
However, the Honda begins to come unstuck when finance prices are taken into account. Honda's representative example prices the CR-V at £289 per month on a three year deal, but that does require a hefty £8,618.20 deposit. Match that deposit and terms to the equivalent RAV4 in Design trim, the closest to the CR-V SE in terms of kit, and the Toyota is just £245 per month.
Granted, the Toyota might work out to be slightly thirstier, and the lack of any sort of decent smartphone integration on that car might prove decisive for some, but that's a very large sum of money to overcome.