Used Honda e (Mk1, 2020-date) review: limited range, but a desirable city EV
A full used buyer's guide on the Honda e which has been on sale in the UK since 2020
Verdict
Brands are axing their smallest models because the profit margins aren't there any more. It can cost almost as much to make a small vehicle as a big one, so you have to charge lots to sell a small car, and more if it's an EV. Make it a hi-tech premium model and you have a triple whammy. But electric city cars can be desirable if you can afford the high asking prices. When we ran an e for eight months in 2020/21, we loved its efficiency, manoeuvrability and comfort. However, the thing that made it easier to live with was having another car available for the longer journeys, especially in the winter. So make sure the Honda e will fit into your life before buying one, because it can demand all sorts of compromises.
Ever since Honda launched its first model in the early sixties, it has been one of the world's most innovative car brands. But it's a manufacturer that has gone off the boil in recent years, trying to find its place in an overcrowded market.
While mainstream cars such as the CR-V and Civic are worthy enough, there's little to excite in Honda's line-up, apart from the tiny-selling NSX. So when the firm unveiled a production version of its fabulous-looking e, almost unchanged from the original concept, it got buyers salivating. They calmed down a bit when the cost and specs were revealed, but for some people, a style-led city car is just the thing and they don't mind paying for it. If that sounds like you, the Honda e could be just what you're looking for.
History
We got our first glimpse of the e prototype at the February 2019 Geneva Motor Show. Within three months Honda announced that it was taking orders for a production-ready version, although prices weren't revealed until September 2019 and the first deliveries didn't take place until spring 2020, just as the Covid-19 pandemic hit, so sales volumes were very low.
Two versions were available: the e and the e Advance. Prices started at £26,160, or £299 per month, with the Advance edition costing £28,660 or £349 per month. Both came with a 35.5 kWh battery, but although the entry car had a 100 kW (134bhp) motor, the Advance was rated at 113kW (152bhp).
The only development since then has been the launch of the Limited Edition in July 2022, with red paint and black alloys.
Which one should I buy?
There are very few entry-level cars to buy, but if you do find one it'll have 16-inch alloy wheels, heated front seats, climate control, front and rear parking sensors, a panoramic roof and privacy glass. Also included are keyless entry, adaptive cruise control, traffic-sign recognition and lane-keep assist.
Opt for an Advance model, and standard kit includes park assist, heating for the windscreen and steering wheel, plus an upgraded hi-fi with eight speakers instead of six. Buyers could also choose between 16 or 17-inch alloys, while Honda fitted some extra safety features, such as blind- spot warning and cross-traffic monitor.
Perhaps more importantly, the more powerful electric motor fitted to Advance versions boosts acceleration (0-62mph in 8.3 seconds instead of 9.0), but the top speed of both cars is identical, at 90mph.
Alternatives to the Honda e
Although the BMW i3 was launched in 2013, it still looks distinctive and impresses with its usability, build quality and driving experience. BMW also offered a range-extender variant, with a small petrol engine to assist the car's battery. Much cheaper than the i3 is the Renault Zoe. Used values are low, but watch out for battery-leasing costs on top; some cars had batteries included in the price, while others are subject to a monthly charge.
Partnership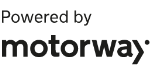 Need to sell your car?
Find your best offer from over 5,000+ dealers. It's that easy.
The Peugeot e-208 looks great and there are lots on the used market, with prices starting around £15,000. These traits are shared by the Fiat 500, which also comes in cabriolet form. The MINI Electric is available on the used market in large numbers from £15,000, and is a truly premium small car.
What to look for
True range
Discussions on real-world range dominate owner forums. There are lots of variables, but expect no more than 90-110 miles.
Range killers
If you drive at high speed, it hurts the e's range – and in the winter it's even worse, with around 60 miles per charge a real possibility.
Charging speeds
Honda claims that the e can be charged at up to 100kW using a DC charger, but owners achieve about half this figure in reality.
Noises annoy
Rattles and squeaks from the overhead switches by the interior light are common. It's a DIY fix, as shown at tinyurl.com/ywhtz2pe.
Interior
For such a small car, the e feels hi-tech inside. There's a digital dash running across the entire width of the car, and instead of door mirrors there are cameras at the base of each A-pillar, which send a signal to screens in each corner of the dash.
The rear-view mirror can work as a mirror or a screen, displaying images from a camera mounted at the back. The wood trim provides an upmarket feel, while the quality of the switchgear is great.
Passenger pace in the rear is tight and the boot is small, with just 171 litres available with the back seats in use. Fold these down and this jumps to 571 litres, or 861 litres if loaded to the roof.
Prices
There aren't many Honda es for sale on the second-hand market, and virtually all of the ones that we found were Advance editions. The key thing is to shop around, because for a given registration and mileage, prices can vary significantly.
To check prices on a specific model head over to our valuation tool.
Running costs
Significantly reduced maintenance costs were touted as one reason why we should move to electric cars. After all, they're much simpler than internal combustion-engined models, and yet Honda e servicing costs aren't significantly lower than those for a petrol-engined Jazz.
The e needs to be serviced every 12 months or 10,000 miles, while Honda's petrol and diesel-engined models generally need maintenance every year or 12,500 miles. The first three e services are priced at £200, £250 and £275, then from the fourth service an e is eligible for cut-price check-ups.
The schedule runs Minor, Minor then Major, with the latter including fresh brake fluid, which is due every third year. Expect a dealer to charge £85 to just replace the brake fluid on its own. The coolant isn't scheduled to be replenished at all during the lifetime of the vehicle, but if this is ever needed, you should budget £130 to have the work done.
Recalls
Honda has an enviable record for its cars' dependability, with its Jazz topping various reliability charts pretty much ever since the first edition was launched more than 20 years ago. So it should come as no surprise that the e has been recalled just once so far.
That is an impressive record in light of the fact that a large amount of EVs, including those made by companies renowned for their excellent reliability records, have suffered from lots of electrical glitches.
The solitary recall for the e was issued in March 2021, and it affected 785 examples built between August 2019 and November 2020. The problem was a software fault that didn't display a reminder in the event of seatbelts not being worn, but an update was all that was needed to put things right.
Driver Power owner satisfaction
The e hasn't appeared in our Driver Power surveys, because it's never sold in big enough numbers. There are no owner reviews on carbuyer.co.uk, either, so we have only anecdotal evidence to work with to gauge owner satisfaction. Forums indicate slow charging and limited range are the main bugbears, but the quality, reliability, exterior and interior design, plus the driving experience, all get a thumbs up.
Looking to sell your current car quickly and for a good price? We've partnered with Motorway to bring you the best offer from its network of UK dealers...