Honda Jazz to get new 1.0-litre turbo petrol power
The new 3cyl turbo petrol from the all-new Civic is likely to come to other models such as the Honda Jazz supermini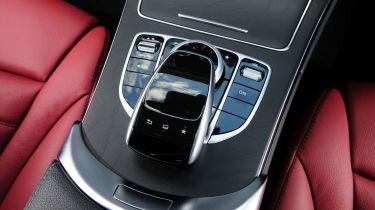 The Honda Jazz is the best candidate to feature the new Honda Civic's 1.0-litre three-cylinder turbo petrol engine in the future, according to Honda UK's head of cars Phil Webb.
Speaking about the new motor at the Paris Motor Show, he told Auto Express: "With all our engines we are looking to see where we can develop them. Customers will love it, so I think it will be something we'll look to use elsewhere. You look at what we've got with Jazz and you never know what's around the corner."
The HR-V crossover would be another potential candidate for the engine.
In the new Civic, revealed at the Paris show, the engine produces 127bhp, and can be paired with either a six-speed manual or CVT automatic gearbox. In the Jazz it would help the car compete with other three-cylinder turbo superminis such as the Ford Fiesta and Suzuki Baleno.
Honda UK is also starting a push to get younger buyers into the Jazz, which has a somewhat conservative image in Britain - despite being seen in other markets as a trendy car. Webb told us that there's room to play with the car's image in the UK: "Our age profile for the Jazz is decreasing, so there are opportunities for us there. At the moment there's nothing planned for a sporty version but we're always looking for what we can do to bring younger customers into our dealerships."
In the US, where the car has a more powerful 1.5-litre petrol with 128bhp, a Sport version was available with a hot hatch-style bodykit, but we don't expect that car to come to the UK - or that engine. However, the new 1.0-litre turbocharged engine produces almost the same power, and could get some kind of warm-hatch branding in Britain.
Are you a fan of the Honda Jazz? Let us know why below...