Hyundai launches petrol and diesel scrappage scheme
Most generous scrappage scheme yet offered by Hyundai, but savings can't be combined with other discounts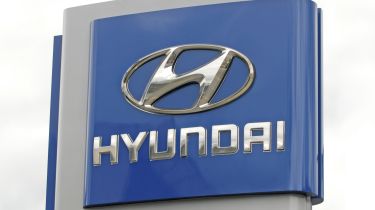 Hyundai is the latest manufacturer to introduce a scrappage scheme for older, more polluting cars with discounts of up to £5,000 on new models. It follows similar moves from Ford, BMW, Mercedes and Vauxhall.
The scheme applies when customers trade in any pre-2010 car regardless of fuel type, make or model. Euro 1-3 cars will be scrapped while Euro 4 vehicles will be treated as trade in. The scheme will run until the end of 2017.
• Ford announces petrol and diesel scrappage scheme
The maximum discount is £5,000 off the price of a Santa Fe, with £3,500 off a Tucson, £4,000 off an i30, £3,000 off the i40 and £2,000 off the Ioniq Hybrid, i20 and ix20. i10 buyers can get £1,500 off the list price.
This means Hyundai is offering the most generous scrappage discounts of any manufacturer so far, but the scheme cannot be used in conjunction with any other offer.
Tony Whitehorn, president and CEO of Hyundai Motor UK, said: "There are thousands of older cars on our roads that could be replaced with cleaner, better equipped and safer alternatives. By giving owners of older cars a substantial financial incentive to scrap or trade in, regardless of make or model, this new scheme will do just that."
Hyundai ran a scrappage scheme between April 2009 and March 2010 which was used by 45,000 motorists.
Would a scrappage scheme make you more likely to buy a new car? Tell us in the comments...