Ford announces petrol and diesel scrappage scheme
New Ford scrappage scheme offers buyers up to £7,000 off Ford models as part of the brand's aim to improve air quality across the UK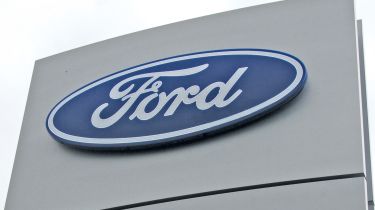 A Ford scrappage scheme has been revealed for pre-Euro 5 petrol and diesel cars, offering buyers up to £7,000 off the price of a new car or van. It follows similar incentives from BMW and Mercedes, and aims to remove the most polluting old cars from UK roads.
Open to all cars registered before 31 December 2009, Ford is offering £2,000 off applicable trade-ins, plus up to an additional £5,000 customer saving depending on model. Unlike Mercedes' and BMW's recent announcements, however, Ford's incentive is open to both petrol and diesel pre-Euro 5 cars. They don't have to be Fords, either, with any make or model eligible for trade-in.
• BMW confirms trade-in scheme
"Ford shares society's concerns over air quality", said Andy Barratt, Chairman and MD of Ford of Britain. "Removing the most polluting vehicles will have the most immediate positive effect on air quality, and this Ford scrappage scheme aims to do just that."
The scheme will run from 1 September until 31 December, with Ford offering additional customer savings across its product portfolio depending on model. That ranges from £1,500 off a new B-Max or £2,950 off a Focus, to £5,000 off the list price of a new Ford Transit.
Data from the SMMT shows there are approximately 19 million pre-Euro 5 cars on UK roads, and Ford reckons its scrappage program can reduce than amount of CO2 produced by as much as 15 million tonnes per year. Every car traded in under the latest scrappage scheme will be crushed.
"We don't believe incentivising sales of new cars goes far enough and we will ensure that all trade-in vehicles are scrapped," said Barratt. "Acting together, we can take hundreds of thousands of the dirtiest cars off our roads and out of our cities."
Ford claims the latest diesel cars produce 82 per cent less carbon monoxide than they did in 1993, while NOX emissions are down 84 per cent since 2001.
In addition to Ford's latest scrappage plans, the brand's expanding hybrid range should help further reduce harmful emissions. An electrified Ford Mustang is in the pipeline, while a Transit PHEV will launch in 2019, too. It even has plans for a hybrid version of its huge not-for-UK F-150 pick-up truck – a model that continues to hold the title of America's best selling vehicle.
Would you take up Ford's scrappage scheme offer? Tell us what you think of it below!