New Hyundai Kona Premium SE 2017 review
First drive in Hyundai's new Kona crossover. Is it worth plucking from the expanding sea of other options?
Find your Hyundai Kona
Offers from our trusted partners on this car and its predecessors...
Or are you looking to sell your car?
Advertisement
The Hyundai Kona doesn't do too much wrong - but it doesn't do anything spectacularly well, either. It feels like it could be a little firm for UK roads on 18-inch wheels, and the relatively high spec we've driven so far isn't cheap, either. A more modest trim level, on smaller rims, could conceivably be worth an extra star - especially if Hyundai UK comes up with some meaningful finance figures to reflect how most customers will buy the car. But until we get the opportunity to take those factors into consideration, it falls firmly in the middle of the pack.
The onslaught of new small SUVs in British dealerships shows little sign of abating. After the SEAT Arona and Citroen C3 Aircross, the Hyundai Kona is preparing to follow its sister vehicle, the Kia Stonic, into UK showrooms in the coming weeks.
'Sister vehicle' is actually a bit strong, though, because the Kona and Stonic actually sit on different platforms; Hyundai's offering gets its own, all-new chassis, while the Kia shares lots of oily bits with the likes of the Rio and i20. 
Either way, this is one of the Korean giant's first attempts at a rival for the Nissan Juke and Renault Captur - and it certainly stands out. The Kona's looks - a mixture of sharp creases, slabs of grey plastic and complex panel surfaces - will split opinion, and that's just what Hyundai wants in a class where image and design are at least as relevant as driving dynamics. Indeed, there's little sign that cues from this car will end up anywhere else in the company's range; it really is a bespoke creation, a world away from the brand's conservative hatchbacks, for example.
The Kona's engine line-up is pretty simple, because it comprises just two T-GDi petrol units for now. There's a 1.0-litre turbocharged three-cylinder motor with 118bhp and 175Nm of torque, and a 1.6 four-cylinder with 175bhp and 265Nm.
A diesel is also under development, and Hyundai has decided to offer it in the UK - though in just one state of tune (113bhp, most likely) and not before late spring in 2018. The all-electric Kona that's due later next year is a higher priority, you suspect - not least because it could give the car a real USP in what's becoming an increasingly crowded area of the market.
The gearbox on the 1.0 is a six-speed manual, and if you go for the smallest wheels (16 inches), it emits 117g/km of CO2. With any of the larger wheels, though, this figure rises to 125g/km. 
The 1.6-litre car comes with a seven-speed dual-clutch automatic gearbox as standard. It also gets four-wheel drive and a more sophisticated rear suspension set-up (multi-link instead of a torsion beam). Its CO2 emissions are an eye-watering 153g/km, though, which looks pretty poor compared with the automatic C3 Aircross (126g/km) and the dual-clutch DSG Arona (114g/km). It's worth remembering, though, that both of these rivals are giving away about 30bhp to the Kona, and don't come with all-wheel drive.
Partnership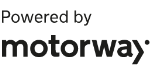 Need to sell your car?
Find your best offer from over 5,000+ dealers. It's that easy.
The 1.6 engine is also restricted to the top trim level, so it comes with a hefty price tag of a fiver under £25,000. It's expected to account for around two percent of UK sales.
Cheaper editions are available, thankfully. Go with S trim and the 1.0 engine and you'll get air-con, LED daytime running lights, electric windows all round, electrically adjustable side mirrors, auto headlights, cruise control and DAB (albeit as part of a monochrome LCD infotainment set-up). This edition will cost you £16,195, which is a few hundred quid less than the cheapest SEAT Arona. 
The next trim level for Kona is called SE, and it brings several useful additions to the kit list - including a seven-inch touchscreen infotainment system with Android Auto and Apple CarPlay, electric adjustment on the driver's seat, rear parking sensors and rear-view camera, 17-inch alloy wheels, cruise control, fog lights and leather on the steering wheel and gear knob.
This model starts at £17,495 - but knowing Hyundai's propensity for finance offers, it'll probably be a modest walk-up from the entry-level car. Hyundai UK clearly thinks there's scope for finance customers to take quite a lengthy stroll in this area, in fact, because there are three further price points in the range.
Premium, which is likely to vie with SE for the status of best-seller in the line-up, adds climate control, keyless entry and ignition, and auto wipers, and increases the touchscreen size to eight inches, while also adding 18-inch wheels.
Then there's Premium SE, which throws in everything from heated and ventilated leather seats to a head-up display, a heated steering wheel and front parking sensors. The 1.6-only top spec Premium GT, brings in autonomous emergency braking with pedestrian recognition, full-LED headlights and tail-lights, and a larger driver's information screen in the instrument cluster.
As is common in the small SUV sector, there's plenty of emphasis on customisation, with a mix of metallic and pearlescent paint jobs, along with contrast roof colours. Hyundai UK does want money (£565) to step up from the single flat colour available, though - unlike SEAT, which includes metallic as standard on every Arona.
On the road, the Kona follows the trend of this market by demonstrating few vices - but equally little scope for enjoyment with it. The 1.0 engine has just about enough shove for most everyday situations, although overtaking could be tricky if you drop out of what seems to be a pretty narrow powerband; Hyundai claims peak torque between 1,500rpm and 4,000rpm, but it feels like it starts about 700rpm higher than that. Other three-cylinder units on the market are a bit more forgiving - notably Citroen and Peugeot's excellent 1.2 PureTech.
The Kona's transmission isn't the slickest either, but it's quick enough as long as you're positive with shifts. The squared-off gear knob doesn't sit particularly easily in the hand, though.
The chassis is set up to understeer at anything approaching its limit, and it does - although in fairness, the front end hangs on gamely unless you really throw it at a corner. This in itself is harder to do than it should be, because the steering - presumably calibrated in the name of 'sportiness' - is unusually heavy for a car of this type. 
The car stays pretty flat in corners, but the trade-off for this is a brittle ride on all but smooth surfaces; the rear end jolts over potholes and expansion joints, and the Kona never quite settles down over the sort of patchwork tarmac that you tend to find at the edges of plenty of British roads. Our Premium SE-spec car's 18-inch wheels won't have helped with this. We'd advise you to at least try an SE on 17s – unless you're rigidly focused on looks over ride quality.
The Kona's pretty quiet once it's up to speed, as the characterful three-cylinder note fades away. Wind noise seems well isolated, too, so there's not much of a rush from around the side mirrors.
There are relatively few gripes, in other words - but equally, there's nothing to make the Kona stand out from its rivals. And the same has to be said for its cabin. It's easy to get comfortable up front and there's a well-judged mix of materials, including more soft-touch padding in the door panels than you'll find on a C3 Aircross.
The range-topping infotainment system is positioned sensibly, up high in the middle of the facia. And it's pretty quick to respond to inputs. But we suspect we'd quickly switch the  system over to Android Auto or Apple CarPlay, just to gain access to their mapping and traffic data.
The overall practicality is entirely unremarkable, too. When we drove this car in Korea back in the summer, its boot capacity of 361 litres seemed pretty decent; now that the Arona has turned up with 400 litres, and the C3 Aircross with 410 litres (or 520 if you slide the rear seats forward), Hyundai's offering doesn't look anywhere near as capacious.
Indeed, that figure from S trim is as good as the Kona gets on capacity; that spec gets a can of tyre sealant, while the rest of the range comes with a spacesaver spare wheel, which cuts the boot space further. At 334 litres the Kona is no better than most superminis. At least the rear seats can be folded down to increase this to 1,143 litres (S) or 1,116 litres (everything else). There's nothing especially trick about the load bay, either.
The same can be said for the rear cabin, where the clever Aircross should be your choice if you regularly want six-footers to be able to sit behind similarly-sized drivers. The Kona's not bad in this area, and you may be surprised at the amount of headroom - but grown-ups still aren't going to thank you for a long journey in the back seats.
The final factor, of course, will be design - and if the Hyundai's edgy looks appeal more to you than those of the Renault Captur, the C3 Aircross or the Arona, then you may well decide that you're prepared to settle for a simply 'decent' package everywhere else. We don't think you'll be doing yourself a grave disservice - but we'd want to see some concrete finance figures from Hyundai (frustratingly absent, so far) before telling you with any confidence that you're getting good value to go with the image.