Jeep's premium push led by new and updated models
Jeep's UK boss tells of push up market with current and coming line-up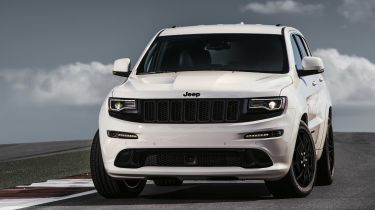 Jeep will be riding the SUV wave with three new models and enhancements to its existing line-up – all designed to push the brand more upmarket.
Jeep's UK and Europe boss Steve Zanlunghi told Auto Express that he wants the brand's products and dealers to offer more of a premium experience, with a range of new and updated models likely to join the massively successful Jeep Renegade in the next few years.
Jeep has already confirmed that a new, Range Rover-rivalling Wagoneer seven seater will arrive in 2018 after a debut next year. A Qashqai-sized SUV to sit between Renegade and Cherokee will also arrive soon, while the rugged Wrangler will also be replaced before the end of the decade.
Jeep unveiled 75th anniversary specials of its range at the Geneva Motor Show as well as a range-topping Grand Cherokee SRT Night, featuring trim and front end styling upgrades that will roll out to the rest of the range as part of an upcoming facelift – the first model to benefit from the premium push.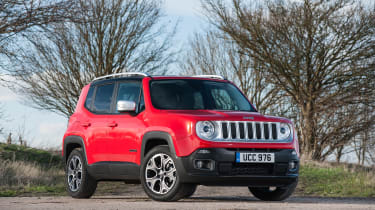 The Cherokee range will also eventually to be upgraded and expanded with new models offered. And Zanlunghi promised that the new C-segment SUV would still be a true Jeep, being able to tackle Jeep's ultimate test, the Rubicon Trail in the US.
The Renegade has helped Jeep sales jump 113% in Europe in 2015 and the new model is expected to help towards another massive jump. Last year was Jeep's best year ever in the UK, with more cars sold in 2015 than in 2011 to 2014 put together. Zanlunghi also revealed to Auto Express that Jeep came very close to pulling the plug from the UK market completely when he arrived in the UK in 2012.
In spite of Jeep's upmarket aspirations, there are no plans to add hybrids to the range. Zanlunghi said: "We could do it tomorrow if we wanted to, but it's expensive.
"We have to answer whether it is cost effective and whether people want it. At the moment the answer is no."
Get more news from the 2016 Geneva Motor Show here...