Kia recall: 25,000 UK cars affected
Kia has issued a recall of more than 25,000 cars in the UK due to a potential problem with brake lights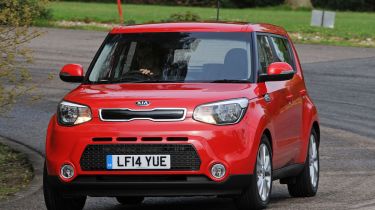 Kia is set to recall 25,192 cars in the UK because of a potential fault with the brake light switch.
The cars affected were all built between 2006 and 2011 and include previous-generation versions of the Carens, Sorento and Sportage, the current Sorento and Soul, and a small number of Optima models.
According to the manufacturer, the fault means that the brake lights may not illuminate or may not turn off after the brake pedal is released.
Kia says that it will contact owners involved and that the fix will take less than 15 minutes. The issue does not affect the braking performance of the car and there have been no accidents caused by the fault.
The Kia cars that have been recalled are:• 1,128 Sedona models built between November 2006 and June 2007• 4,246 previous-generation Sorento 4x4s built between May 2007 and December 2008• 8,080 previous-generation Sportage SUVs built between September 2007 and January 2010• 3,535 previous-generation Carens MPVs built between March 2008 and November 2009• 3,525 current Sorento cars built between October 2009 and April 2011• 4,676 Soul cars built between June 2010 and June 2011• Two Optima cars built between August 2010 and April 2011
This latest recall comes shortly after Nissan was forced to recall more than 130,000 Micra models in the UK for a potential steering wheel fault.
In April this year, Toyota, Nissan, Mazda and Honda recalled a total of 150,000 cars in the UK for an issue with the passenger airbag. This was part of a 3.4 million worldwide recall.