'Kia has come a long way in a short time - where does it go next?'
Kia has wooed buyers with its warranty and quality improvements but a couple of recent new cars don't quite hit the mark, says Graham Hope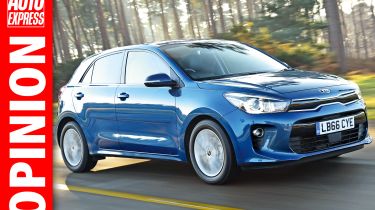 Exactly 10 years ago this week, Auto Express ran a feature introducing the then new Kia Cee'd to readers. They were suitably impressed, as they were entitled to be; the Cee'd was the car that started the process which transformed the company from lightly regarded budget brand to genuine mainstream contender.  
The journey, frankly, has been amazing, with thousands of buyers wooed by astonishing leaps in quality and an appealing seven-year warranty.
But where does the firm go next? This week, a full decade after our Cee'd feature, we've tested the latest Kia, the new Rio supermini, and in truth it's a bit underwhelming. While perfectly acceptable in isolation, it failed to match the VW Polo for quality and Suzuki's Baleno for value, falling into a bit of a no-man's land in the mass market. It's arguably a step back from its predecessor.
You could say the same about the latest Sportage, too. While the last model was universally loved, the latest car is much less revolutionary and more of an acquired taste, with similar but less cohesive styling. 
To my mind, these two cars sum up the dilemma that Kia now faces. Having attracted hordes of new buyers, how does it continue to innovate and evolve without alienating those converts?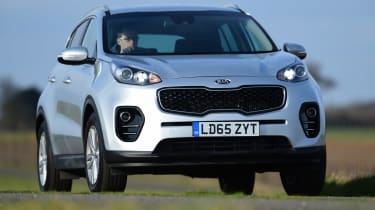 There's a further issue to address, too; price. Kia can no longer count on this to attract buyers; the Rio we tested was £16,295, some £1,205 more expensive than the Polo beside it. That's a hard sell.
Yes, the warranty will always pull people in and the Stinger should sprinkle some stardust on the brand's reputation, but what Kia really needs is to establish more of an identity for its cars. Breaking into the mainstream was one thing; carving out its own niche now that it's there might prove a little tougher.
What do you think of Kia's current position? Let us know below...