New Lamborghini Essenza SCV12 2021 review
Can the track-only Lamborghini Essenza give the departing Aventador a worthy send-off?
Find your Lamborghini Aventador
Offers from our trusted partners on this car and its predecessors...
Or are you looking to sell your car?
Advertisement
Verdict
The ultimate swansong for the Lamborghini V12 engine as we know it, the Essenza SCV12 is a track-only monster that's limited in build numbers and will never be raced, despite having full FIA approval. It's a toy for the mega rich, yes, but also a dizzying example of what can be achieved using what's rapidly becoming old-school technology. In 20 years' time we will look back at this car in awe. Even today it makes you go strangely weak at the knees.
There will only ever be 40 Lamborghini Essenza SCV12s, each of which will cost 2.2 million euros before local taxes, and none of which will ever compete, despite being fully approved by the FIA for endurance racing. Instead, it's a toy that's been designed to cater for the desires of Lamborghini's wealthiest customers, the sort of people for whom a regular Aventador SVJ is simply not enough.
As such it comes with a fully sequential but still part-automated six-speed X-Trac racing gearbox, the car's carbon fibre tub and wheelbase having been significantly extended to accommodate this new transmission.
Above the skin it still looks unmistakeably like a Lamborghini, despite a massive new rear wing that helps it generate as much as 1,200kg of downforce at 150mph. Beneath the skin, occupying the vast acreage that nestles between its two seats and its tail, the SCV12 still has a big old 6.5-litre V12 engine at its core.
This develops more power than any previous atmospheric Lambo V12 thanks partly to a ram-air effect that gulps in air via a scoop on the roof that runs down the car's spine. This then force feeds the V12 to produce an ear-splitting 819bhp at 8,500rpm, and 760Nm at 7,000rpm.
All up, the car weighs less than 1,500kg and its exhaust is totally unsilenced and uncatalysed, which means it sounds absolutely outrageous, even at tickover. At 3,000rpm it is loud enough to make you recoil physically as it passes you by in a pit lane. And at 8,700rpm – just as the limiter intrudes – it will cause hearing damage if you listen to it scream past without wearing ear-defenders.In every way the SCV12 is a magnificently extrovert creation.
And when you climb inside it, that feeling intensifies as you drink in the sights and sensations that greet you. For starters, it is incredibly hot in here, the prototype version we were lucky enough to drive having no air-conditioning, despite an ambient temperature inside the cockpit of around 48 degrees C.
The racing seat clamps you in position almost as well as the six-point harness, and in front of you sits not so much a steering wheel as a lever with two handles on either side of it, plus a sea of buttons sprinkled all around its edges and across its centre.
These buttons allow you to select from one of 12 different traction control settings, 12 different ABS modes, five different engine modes, a range of power steering settings and a variety of calibrations for the pre-load of the mechanical limited-slip differential.
Partnership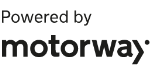 Need to sell your car?
Find your best offer from over 5,000+ dealers. It's that easy.
Sounds bafflingly complex, is bafflingly complex to begin with. But once the man from Lamborghini leans in and puts everything in the right mode (engine set to maximum if you don't mind, what's the point in me being here otherwise), I pull the belts down that little bit tighter and press the button marked "Ignition."
At which point the V12 fires into life with a violent burst of energy, and I press the throttle gently and we roll away. No clutch pedal is needed to get going; it does that potentially embarrassing bit for you. But once you're rolling the X-Trac gearbox snaps up through the ratios, sending a shudder through the drivetrain that, I will learn, disappears completely if you give it more revs and use your fingers more precisely on the paddles.
For the first two laps I drive it gently, and what I think is carefully. Driven like this the SCV12 feels very big, sounds very loud and is just impossibly intimidating. Its steering is heavy, its brakes squeal and feel oddly un-reassuring underfoot, despite quite clearly boasting huge stopping power.
The gearbox also doesn't like part-throttle shifts at all, up or down, and the suspension is so stiff you mostly bounce your way from one turn to the next, your every move accompanied by an almighty noise from both the engine and the transmission, which feels increasingly unhappy the slower you go.
Then I press harder on the accelerator, a lot harder, and the engine just erupts, firing me towards the horizon as if I've just been released from the far end of a giant bungee cord. The noise is unbelievable, the sense of raw acceleration incredible. But it's what happens when I flick the paddle for an upshift when the christmas tree lights come on at 8,000rpm that blows me away the most; the shift goes through with such speed and serenity I almost can't feel it. Instead, the revs just drop, the acceleration remains every bit as intense. And the noise just gets louder and louder.
For the first time I press the brake pedal as hard as I can physically, just to see what happens, albeit on a dead straight piece of track on the back of the circuit. The response is ridiculous, the feeling of retardation physically uncomfortable in its pure power.
The SCV12 seems to be able to go from 130mph to 30mph in less than the time it takes you to read the second half of this sentence. And once you learn to trust that it will stop from such huge speeds in such a short distance, the brakes on this car become its main attraction.
Until you spend a bit more time in it, do a few more laps and realise that, actually, it's the aerodynamics that are the real headline act.
There's one corner on the Vallelunga circuit where I drove it where the SCV12 feels like it's all done at about 125mph in fourth gear. Any faster you think and that's it; you will fly off the road and crash. Except that's not it, because once you learn that to generate grip and stability you actually need to drive the SCV12 faster, not slower, through a corner like this, well, everything in your universe changes a little bit from that moment onwards.
The car just sticks basically, and from then on your brain remains lightly fried until you climb out, shaking your head in disbelief, at the same time wanting to climb back in and get some more. It's an incredible car, the Essenza SCV12. As swansongs go, they surely don't come much better than this.
Price:
 
Engine:
6.5-litre V12
Power/torque:
819bhp/760Nm
Transmission: 
Six-speed sequential, rear-wheel drive
0-62mph: 
< 3.0 seconds
Top speed:
> 210mph
Economy/CO2: 
N/A
On sale:
Now