New Lamborghini Aventador S Roadster 2018 review
The Lamborghini Aventador S Roadster packs a whopping 730bhp, but also costs over £300k. We try it out...
Find your Lamborghini Aventador
Offers from our trusted partners on this car and its predecessors...
Or are you looking to sell your car?
Advertisement
The Aventador S Roadster builds on the improvements of its hard-top stablemate - if only because removing the roof allows you an even closer interaction with the V12 engine. There is a greater breadth of talent here than on the original drop-top Aventador, with great handling and steering, and that jaw-dropping engine. Only the transmission lets the side down. In fact, we'd go as far as to say that this car feels just a decent gearbox away from being one of Lamborghini's greatest ever creations.
On the face of it, the Lamborghini Aventador S Roadster is one of those typical supercar updates - a sop to customers in this rarefied market who always want just that little bit more. More performance. More speed. More exclusivity. More everything.
Sure enough, the new arrival gets an extra 40bhp, taking the regular drop-top Aventador's 690bhp to the frankly ludicrous output of 730bhp – along with 690Nm of torque. It trims a whole tenth of a second from the regular car's 0-62mph time, too, at 3.0 seconds. And with a starting price of more than £300,000, it's reassuringly expensive.
• Best supercars on sale right now
And yet the Aventador S Roadster is more than a predictable box-ticking exercise. Like the hard-top Aventador S we tried last year, it is in effect more than halfway towards being a second generation of the car entirely, thanks to a host of revisions that go way beyond the mods required to extract extra grunt from that 6.5-litre motor.
There's four-wheel steering, for starters, along with re-engineered electronic dampers and a new bespoke Pirelli tyre. And as well as Strada, Sport and Corsa modes, there's a new vehicle dynamics setting called 'Ego', which allows you to mix the car's characteristics across several parameters to your own specification. Fancy the softest suspension but the craziest engine map? As you wish.
Even so, it will hardly surprise you to learn that, no matter which vehicle mode you're in, it is all but impossible to get anywhere close to the Aventador S Roadster's limits on the public highway. Pulling away on even part-throttle brings acceleration that would be described as rapid in 99 per cent of vehicles. Actually demanding full performance delivers a wall of shrieking noise, accompanied by the horizon being dragged towards you. 
Allow the engine to go beyond 6,000rpm and you surpass mere speed and into the realm of momentum, where, in the case of many corners, even the time it takes you to react and get some pressure on the feelsome brake pedal is going to be critical. And the noise? Spellbinding.
What may prove more of a revelation is the breadth of ability on offer here. We drove the Aventador S Roadster over a route near Goodwood, where it's clear that very little of the revenue brought to the region by the annual Festival of Speed is going anywhere near Chichester District Council's roads budget. There are potholes that can swallow superminis down there - the sort of terrain that would expose the worst traits of an uncompromising supercar.
Partnership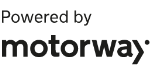 Need to sell your car?
Find your best offer from over 5,000+ dealers. It's that easy.
Yet the Aventador S Roadster has enough compliance at low speeds, mixed with excellent body control when things speed up - and the steering is beautifully weighted throughout, and reassuringly direct. It's barely believable, in fact, how this behemoth of a creation shrinks around you on country roads; only oncoming traffic reminds you of the scale of what you're driving.
Things do stiffen up when you flick the car's systems into one of the more extreme modes - Corsa or Sport - but even then, there's still enough sophistication going on beneath you to make it far from unbearable. And four-wheel drive keeps it surefooted, unfazed by soaking wet patches and the odd stream running across the middle of corners.
Heck, it's even possible to see out of it. The header rail along the top of the windscreen is perhaps a bit low for taller drivers, but with a mixture of usable side mirrors and the optional rear-view camera, it's not impossible to park. Rear-wheel steering helps here too, giving the car extra manoeuvrability at lower speeds.
The weak spot in the whole package is the gearbox. It's an automated manual unit and my, does it take a relaxed attitude to life. In everyday 'Strada' mode it gives ponderous, lazy shifts that force the big Lambo into a sort of nodding motion that's as annoying as it is frustrating. And while you can speed things up by flicking the car into its more extreme modes, it never improves to the point where the gearshifts are no longer oddly out of kilter with the savage engine behind you.
The rest of the package is similar to the Aventador S's  - a button-heavy dashboard that focuses a little too much on style instead of functionality, and an impressive range of personalisation options that can take the bill from your friendly Lambo dealer from merely high-altitude to stratospheric. Our test car was valued at £359,900.
The big difference, of course, is the removable roof. It's nowhere near as convenient as a folding mechanism and a switch, like you get on many V8 supercar convertibles. But at least there's a sensible storage area under the front bonnet, allowing you to slot the two panels in place and keep them secure as you're driving along.