More new Range Rover models on the way
The Range Rover Velar won't be the end of the brand's range expansion with CEO stating that, "theoretically everything is open".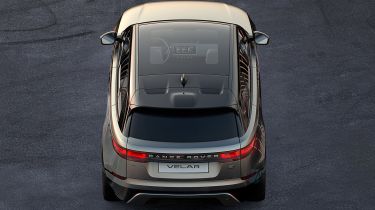 Jaguar Land Rover has hinted that its Range Rover line-up could be expanded further following the launch of the new Velar coupe-SUV.
In recent years the range has been extended significantly, with the original premium SUV being joined by the Range Rover Sport, the Evoque, the Evoque convertible and now the new Velar.
And in an interview with Auto Express prior to the unveil of the Velar, CEO Dr Ralf Speth suggested there may be still more to come.
Asked if there was room for even more Range Rover models, Dr Speth responded: "Absolutely. If you take the chess board, with all the segments and the positioning, you will see a lot of the space is still white.
"We will not try to conquer all of these spaces because we are too small. We have to do it step by step. And because of this, it is so important that this step [the Velar] is a success."
Could a baby Evoque be on the cards?
One obvious gap in the line-up would be under the Evoque, given the continuing rise in popularity of supermini-SUVs. And Dr Speth did not rule out the possibility of of a junior Range Rover. "Theoretically everything is open," he said.
Managing director Jeremy Hicks backed up the case for Range Rover's ambitious expansion over recent years by citing continuing sales trends. He stressed: "If you look at the chess board, what we have seen is the way bodystyle appetite has changed and a flight to premium. If you look at the overall market last year, it was up two per cent. But the area where we compete was double digits."
More Range Rovers, more manufacturing capacity
Dr Speth also admitted that JLR would need more manufacturing capacity to meet the rising demand for his company's cars, having sold 580,000 vehicles in 2016. And increasing output here in the UK is a priority.
The firm is currently running three shifts at Halewood, three at Solihull and two at Castle Bromwich but Dr Speth said: "We have not reached the limits in the UK at all. We have an opportunity at CB."
He also suggested upgrading processes at the company's older plants would allow more cars to produced in Britain, stressing: "We have a huge potential here in the UK to increase volume."
If you were in charge of Range Rover, which new model would you build next?