Used Lexus RX review
A full used buyer's guide on the Lexus RX covering the RX Mk3 (2008-2015)
Toyota was the first maker to put a petrol-electric hybrid car into UK showrooms, when the original Prius arrived in 1997. Since then the company has sold some 13 million hybrids, dominating the market globally, so it was inevitable that Toyota's luxury division would also champion petrol-electric cars.
The first Lexus RX wasn't available in hybrid form, and although the second-generation car came only in petrol-electric RX400h guise at launch, a non-hybrid RX350 arrived later.
However, the third-generation RX that was launched in 2009 came only as a hybrid, powered by a 3.5-litre V6 petrol engine and a 174bhp electric motor. It didn't sell in huge numbers but, with used examples now priced from £10,000, should you take the plunge?
Models covered
• Lexus RX Mk3 (2008-2015) - This practical and hi-tech hybrid SUV could be a fine buy – if you can find one.
Lexus RX Mk3
History
The third-generation RX arrived in RX450h form only, taking over from the RX400h in July 2009. Every version came with a CVT automatic transmission and five doors.
At first, the trim levels were SE, SE-I, SE-L and SE-L Premium but in January 2011 SE-I Lifestyle arrived, with roof rails, underbody protection, a boot liner and a rear bumper protector. A facelift in May 2012 brought a more dramatic look, extra kit and the F Sport trim level, with firmer suspension settings.
In November 2013, Advance trim added LED headlights, a sporty look, 19-inch alloys and an opening sunroof or fixed panoramic roof. From August 2014, it also had a Mark Levinson stereo and a DVD player.
Lexus RX Mk3 reviews
Lexus RX in-depth reviewLexus RX 450h F Sport reviewLexus RX 450h SE-L review
Which one should I buy?
A very narrow range makes your decision easy: just pick the trim that suits you best.
All RXs have leather seats (electrically adjustable and heated in the front), dual-zone climate control, cruise control, 18-inch alloys, Bluetooth, 10 airbags, HID headlights, a rear parking monitor and auto wipers.
SE-I models add an electrically operated tailgate, front and rear parking sensors, navigation, upgraded audio, interior wood trim and 19-inch alloys. The SE-L gets heated and ventilated front seats, LED headlamps, keyless go and a 15-speaker audio system with DAB. Top SE-L Premium has a Pre-Crash Safety system, adaptive cruise control, sunroof and a head-up display.
Self-levelling air suspension was available as an option and it's worth having because it produces a better ride, improves refinement and is height-adjustable.
Alternatives to the Lexus RX Mk3
There are many five-seat SUVs out there, but not many hybrids. Although the RX had very few rivals while it was on sale, one of the most enticing is the Porsche Cayenne Hybrid, sold from 2010-2014. There aren't many around and prices start at £24,000.
Even rarer is VW's mechanically similar Touareg Hybrid – we found just one model on sale – but conventional petrol and diesel SUVs of this era, such as the BMW X5 and Audi Q7, are much more readily available.
Also worth having a look at is the Jeep Grand Cherokee, along with the Range Rover Sport. The latter has a far better cabin than the Lexus, and it's much nicer to drive, but its reliability record isn't as good. 
What to look for 
Transmission
Every RX450h has a continuously variable transmission, which you'll love or hate, depending on your driving style.
Stereo
The Mark Levinson premium sound system offers excellent audio quality, but the DAB radio doesn't always work as well as you would hope. 
Four-wheel drive
As you might only expect, the RX isn't particularly good off-road, but it does tow well; up to 2,000kg can be attached to the back. 
Comfort
The RX's ride is firm at the best of times. On 19-inch wheels you'll probably find it uncomfortable, especially for long journeys. 
Interior
Although the cabin is swathed in premium materials, the dash design isn't have the most appealing. Despite being crammed with technology, it is generally very user-friendly, and the cabin is spacious, with room for five adults and no shortage of cubby holes. The rear seat also slides back and forth and has a 40/20/40 split, while the boot can stow 446-1,760 litres (seats up/down).
Prices
Running costs
RXs need attention every 12 months or 10,000 miles. Services alternate between minor and major, at £235 and £435 respectively, once an RX is over five years old.
Partnership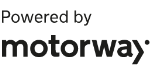 Need to sell your car?
Find your best offer from over 5,000+ dealers. It's that easy.
The engine is chain-driven, so there is no cambelt to replace, but the hybrid battery pack won't last forever. If it fails, a new one costs £2,192 plus fitting, and the standard warranty (including battery) is just five years.
However, official dealers will do a £59 health check on the battery pack in an RX and this includes a year's warranty. Any Lexus is eligible for this up to its 15th birthday, regardless of where it was bought, its service history or how many miles it has covered.
Recalls
Despite the RX's complexity and the fact that the earliest cars are now a decade old, the model has been the subject of just one recall so far. That was issued in November 2016 and it affected 691 RXs and Priuses built between November 2015 and June 2016.
In some cases, the passenger airbag had been incorrectly manufactured, which meant that it could fail to deploy correctly in the event of an accident. Affected cars were fitted with a replacement airbag.
Driver Power owner satisfaction
For the last three years the Lexus RX has been the highest-rated SUV in our Driver Power new car survey; the Mk3 also achieved an impressive seventh place in the 2018 used car survey. It notched up top 10 results in every category except safety and economy, in which it came 11th and a disappointing 75th respectively. The latter may reflect the Lexus's thirst on the motorway.