New Lexus RX 450h F Sport 2019 review
Can the updated Lexus RX 450h F Sport keep up in the ever competitive luxury SUV market? We drive it to find out...
Find your Lexus RX
Offers from our trusted partners on this car and its predecessors...
Or are you looking to sell your car?
Advertisement
Updating a car like the Lexus RX is a tricky task; how do you build on a model that was, from the off, so thoroughly well-engineered? Lexus's answer is a subtle one – by fine-tuning the car's looks, tweaking its suspension, and adding a new infotainment system, the RX 450h has been incrementally improved all-round. Tech is vastly improved thanks to the addition of touch-operated input and full smartphone integration, but the CVT gearbox remains its weak spot. Overlook that not insignificant snag and the RX is a convincing luxury SUV.
With SUV sales tripling in the last decade, anyone after a high-riding, versatile vehicle is spoilt for choice. And those in the larger, upper reaches of this market are perhaps the best catered for of all.
The Lexus RX is a niche proposition in this class, partly because most rivals have traditionally relied on diesel engines to provide palatable economy; you've never been able to fill an RX from the black pump.
And, as plug-in hybrids with their usable electric ranges and tax-friendly CO2 emissions become the new darlings of the company car park, the RX 450h remains resolutely plugless, using just regenerative braking and engine power to charge its modest nickel-metal hydride battery, with pure-electric power primarily available for short distances at low speeds, and under gentle throttle.
So while Lexus has renewed the RX for the 2020 model year with design, engineering and infotainment updates, its fundamental format remains unchanged: a 259bhp 3.5-litre V6 petrol engine under the bonnet driving the front wheels, supplemented with a 165bhp electric motor. A second motor on the rear axle adds both 67bhp and four-wheel drive, for a total system output of 308bhp.
Picking out the updated RX requires a keen eye. The headlights are narrower and blended better with the bonnet, while the two air intakes either side of the vast (and tweaked) spindle grille are more pronounced. The exhaust pipe garnish has morphed seamlessly into the rear bumper, too. New 'BladeScan' LED headlights that are said to be significantly more reactive than earlier adaptive systems, are standard with F Sport and Takumi trims.
Stiffer anti-roll bars, new steering and shock absorbers, and an Active Cornering Assist system that reduces roll have also been introduced, but the most important change is to be found inside. Lexus has left the RX's elegant, hewn-from-rock cabin almost entirely untouched, but has paid significant attention to the infotainment system – an aspect that was sorely lacking before.
There are two key changes: first, Apple CarPlay and Android Auto are both standard (take note, BMW) across the range, bringing the RX up to modern standards and expectations. Secondly, the display itself is now touchscreen, removing the need to deal with the old RX's mouse-like controller, or the updated version's (improved but still fiddly) supplementary trackpad.
These may not sound like huge leaps, but they address one of the RX's (and Lexus's) biggest drawbacks. And it's not just us carping on about this – our Driver Power owner satisfaction survey results are full of praise for Lexus models, but almost every comment about the firm's infotainment is negative. These improvements largely correct that, even if the system's menus aren't as logical as they could be.
Partnership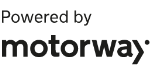 Need to sell your car?
Find your best offer from over 5,000+ dealers. It's that easy.
The RX has always been a smooth-riding car, and that remains the case. What bumps and crevasses we found on the roads of our Spanish test route intruded little into the cabin; this is one of the smoother cars this sort of money can buy, with wind and road noise also well suppressed. 
The flip-side to that cosseting nature is that the RX will roll more than say a Mercedes GLE when pushed. It's never anything less than controlled, but, taken in conjunction with the CVT gearbox, is another reason why it's better to take things easy in the Lexus.
As an old-school, unstepped CVT, anything other than a light throttle input sends the engine's revs soaring, where they stay until you ease up on the accelerator. The steering wheel-mounted paddle shifters make an approximation of adding steps, but these are unconvincing, and best left alone. The answer, clearly, is to accelerate gently - but you don't have to 'drive around' a compromise like this in rival SUVs; a BMW X5, for example, can both effortlessly cruise on the motorway, and make a decent fist of a more entertaining road.
But Lexus owners will almost certainly tell you that trying to hurl an RX around bends is somewhat uncivilised. This is a refined, serene machine that rewards most when treated as a high-riding limousine, and if you pilot the RX smoothly then it'll pay you back in spades. The seats, for example, are more comfortable than most armchairs, and the dashboard is better-built in places than a high-end kitchen - even if the steering cowl is plasticy and displays exposed screw heads when the wheel is turned 90-degrees.
Practicality is a game of two halves. Front and rear-seat occupants get head and legroom that's strong for the class, so six-foot tall rear passengers are able to sit comfortably behind equally tall front-seat occupants. And with no driveshaft connecting the front and rear axles, there's no awkward transmission tunnel for the middle-rear passenger to splay their legs around – something Audi Q7 occupants may be envious of.
The boot hides a slight black mark, however, as the battery and motor gubbins mean luggage capacity stands at only 453 litres, and you'll be able to pack about 40 per cent less in an RX than you would in the Audi. At least there's a small under-floor cubby, though.
CO2 emissions stand at 134g/km, so company car drivers will pay a Benefit-in-Kind (BiK) rate of 30 per cent (or 31 per cent from April 2020). That's more attractive than the top-whack 37 per cent rate X5 xDrive30d drivers will get, but some way off the 15 per cent bracket a plug-in hybrid like the Volvo XC90 T8 commands. Fuel economy of around 35mpg – gauged under stricter WLTP measures – isn't bad, but it represents a significant on-paper fall from the 54mpg calculated under older NEDC regs.
If you're a private buyer and are happy with fuel economy that's somewhat down on a diesel, and miles off an optimally-used PHEV, the RX should be a gem to own. The performance of Leuxs in this and other areas in our Driver Power surveys is consistently, astonishingly high. The brand's dealers are repeatedly said to be a cut above everyone else, too.
No, the RX isn't for everyone, and that will likely be the case until Lexus makes philosophical changes to its drivetrain choices; the lack of a PHEV option makes less and less sense by the day. But if, despite that, you've been toying with the idea of an RX, there's never been a better time to take the plunge.