Used Jeep Grand Cherokee review
A full used buyer's guide on the Jeep Grand Cherokee covering the Grand Cherokee Mk3 (2005-2011)
There is plenty to like about the Jeep, although the American SUV is generally outclassed by more sophisticated, and usually better built, European rivals. You get a lot of car for your money and the Jeep is very versatile. Well equipped, comfortable and with some very good engines, it offers plenty of appeal, yet it always came with only five seats, with no option of seven seats. Expect hefty fuel, insurance and road tax bills, while maintenance and repairs can also be costly. Find a good specialist who really knows how to look after your Grand Cherokee, though, and your outlay can be minimised.
Britain has Land Rover and America has Jeep. Both are iconic brands in the world of off-roading, and while both are billed as premium marques, a Jeep is easily the more affordable choice when buying used.
Indeed, when you look at how capable the Grand Cherokee is, it's astonishing just how much car and ability you get for your money. Able to tackle tricky terrain or tow a large caravan, it's also an accomplished family-friendly long-distance cruiser.
But running costs tend to be high and reliability can be patchy, so check the car and its history very carefully before committing to a purchase.
Models covered
• Jeep Grand Cherokee Mk3 (2005-2011) - Big 4x4 offers a lot of car for the money, although it can be costly to run. 
Jeep Grand Cherokee Mk3 
History
This generation of Grand Cherokee, known as the WK, landed in showrooms here in summer 2005 with a choice of 228bhp 4.7 or 322bhp 5.7-litre petrol V8s, along with a Mercedes-sourced 3.0-litre V6 turbodiesel. All cars featured an automatic gearbox as standard; there was no manual option.
Within a year the interior had been upgraded and a range-topping Overland trim introduced. The 152mph Grand Cherokee SRT-8 was also launched, with a 420bhp 6.1-litre turbocharged V8.
A facelift in spring 2008 introduced interior trim upgrades, fresh alloys and headlights, a standard reach and rake-adjustable steering wheel, new dials and a multimedia option called MyGIG, featuring an integral 20GB hard drive.
The fourth-generation Jeep Grand Cherokee came to the market in 2011.
Jeep Grand Cherokee Mk3 review
Jeep Grand Cherokee in-depth reviewJeep Grand Cherokee reviewJeep Grand Cherokee 5.7 V8 reviewJeep Grand Cherokee SRT-8 review
Which one should I buy?
If you don't do a huge mileage, a V8 Grand Cherokee converted to LPG can make sense thanks to its effortless muscle. Ensure any conversion has been done properly, so check the certificate that should come with the car. It's the diesel that's most plentiful and sensible for most buyers, though. Each petrol engine got its own trim level, but the diesel came in Limited, S Limited and Overland forms; the 2006 special-edition Predator sat above the Limited.
All cars have electrically adjustable, heated front seats, power-folding door mirrors, ESP, cruise control plus dual-zone climate control. The S Limited adds all- round parking sensors, tyre pressure monitoring and leather trim, while the Overland has upgraded hi-fi and sat-nav.
Alternatives to the Jeep Grand Cherokee Mk3
The Jeep is up against some very stiff competition. Most impressive is the BMW X5, which offers five seats in Mk1 form and seven as a Mk2 (from 2007).
Partnership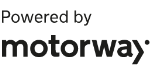 Need to sell your car?
Find your best offer from over 5,000+ dealers. It's that easy.
Like the BMW, the Volkswagen Touareg is road-biased, well built and comes with some excellent engines.
The Audi Q7 Mk1 is a seven-seater, just like the original Volvo XC90 that arrived in 2002. The Swede now feels dated, while the German car seems more modern and comes with more muscular engines. That's also true of the Porsche Cayenne, which, like all of the cars here, is best when on the road.
For off-road ability look at the five-seat Range Rover Sport. For seven seats, nothing beats the Land Rover Discovery. 
What to look for: 
Struts
The bonnet and boot are supported by gas struts, which tend to need replacing. New ones cost from just £20. 
Engines
Diesel engines leak oil from their sump gaskets, as well as the oil temperature sender; look for drips on the ground.
Heating
Ensure the heating and ventilation work, because these are weak spots; repairs involve removing the dashboard.
Towing
Jeeps get used to tow heavy loads, so check the brakes and transmission carefully on cars with tow hooks. 
Interior
Inside, the Grand Cherokee comes generously equipped and has a nice design, but for such a large car, space in the rear is disappointing. There's no third row of seats, either. The boot is a decent size, with a 978-litre capacity, and this expands to 1,909 litres when you fold the rear seats, plus the separately opening tailgate window is handy.
Running costs
Petrol cars need servicing every six months or 7,500 miles; it's 12 months or 12,500 miles for diesels. Check-ups alternate between minor and major, at £281 or £578 for diesels, and £250 or £540 for petrols.
All engines are chain-driven, but have auxiliary belts that need replacing every 37,500 miles or 30 months for petrols (£325) and four years or 50,000 miles for diesels (£250). Brake fluid (£86) is needed every two years, and coolant (£94) every five years or 75,000 miles on V8s, or 10 years or 150,000 miles for diesels.
Recalls 
Eight recalls is disappointing, but not unprecedented for a car that was initially launched 13 years ago.
The first fix came in March 2007 for faulty heated seat elements; four campaigns were for potential brake problems including calipers, control modules and servos. Park mode failing in automatic gearboxes brought another recall, while potential short circuits in the vanity mirror light led to two further actions. 
Driver Power owner satisfaction 
The Grand Cherokee hasn't appeared in any of our Driver Power satisfaction surveys, new or used. The best barometer is owner reviews from our sister title Carbuyer.co.uk, where it averages 4.4 out of 5. Reliability and performance are given the thumbs up, although running costs are a bugbear.