New Jeep Grand Cherokee Trackhawk 2019 review
The 707bhp Jeep Grand Cherokee Trackhawk is mighty in a straight line, but how does the rest of the driving experience compare?
Find your Jeep Grand Cherokee
Offers from our trusted partners on this car and its predecessors...
Or are you looking to sell your car?
Advertisement
We should celebrate the fact that cars like the Jeep Grand Cherokee Trackhawk exist. This car is a £90,000 Top Trumps card, really, with phenomenal on-paper performance figures that you'd need several brave pills to match on in reality. For some, that will be enough. For us, a Range Rover Sport SVR would be a more sensible choice – but then, you could argue that sensible doesn't really exist in the Trackhawk's target market.
You'd probably be surprised at the scale of the market for ultra-fast SUVs in the UK. Factor in models like the Range Rover Sport SVR, the Porsche Cayenne Turbo, the BMW X5 M and even the Lamborghini Urus and you'd be fast approaching 2,000 vehicles a year.
That's a couple of thousand cars costing upwards of £80,000, and in many cases, more double that figure. Now there's a fresh face fighting for a slice of those sales: the Jeep Grand Cherokee Trackhawk.
Whereas Trailhawk denotes extreme off-road performance, Trackhawk models (and we're told there will be more, as and when the opportunity arises) focus on speed and agility. In the case of the Grand Cherokee, in fact, Jeep hasn't mucked around at all when it comes to sourcing a powerplant. It's a 6.2-litre supercharged HEMI V8, as seen in the Dodge Challenger Hellcat, producing a frankly astounding 707bhp and an even more ludicrous 881Nm of torque. To put things in perspective, the Range Rover Sport SVR manages 567bhp and 700Nm. Even Lambo's first SUV has a mere 641bhp.
Performance sounds impressive - and then you realise that this is a 2.4-tonne car – at which point it becomes rather more foreboding than fantastic. The Trackhawk can reach 180mph (no artificial limiters here, y'all) and crack the 0-60mph dash in just 3.5 seconds. To trump those figures, you'll need the appreciably lighter Urus or perhaps a Bentley Bentayga W12. Porsche, Range Rover, Mercedes-AMG and BMW are all outgunned. 
It soon becomes clear, in fact, that straight line performance really is the Trackhawk's forte. Indeed, it's telling that the launch control button is not hidden in the depths of some on-screen sub-menu but positioned neatly down beside the gear lever, for easy access. To perform the Jeep's party trick you keep your foot on the brake, press the button, nail the throttle, slip your foot off the left-hand pedal – then hold on for dear life.
Performance off the line is right up there with modern supercars – and because the motor is right there in front of you, instead of being encased in a cabin behind your ears, you're treated to a glorious cacophony of oily bits as the HEMI spools up. To start with it's mostly supercharger whine – it sounds like it's about a millimetre beyond the dashboard – but then there's a great V8 thud as an accompaniment.
Standing starts are impressive, then, but the mid-range punch is pretty astounding, too. Even if you approach a motorway slip-road on half-throttle, you could well glance in the rear-view mirror and see distant specks where there was once other traffic. It takes careful stewardship to not sail past the speed limit even before you've joined the flow of traffic. 
The Trackhawk can't do such a good job of defying the laws of physics when it comes to stopping or turning, mind. The huge Brembo brakes (400mm at the front, 350mm at the rear) can tear off speed when you ask them to, but there will be a point during that process where you become very aware of the scale and weight of what you're playing with.
Partnership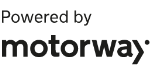 Need to sell your car?
Find your best offer from over 5,000+ dealers. It's that easy.
This is even more evident in corners, where the Trackhawk stays admirably flat up to a point – but feels rather untidy all too quickly beyond it. On a smooth racetrack it probably hangs on well – indeed, our earlier experience of the car on a US circuit would indicate as much – but the bumps and crests of British roads are too capable of unsettling it. Head into a corner too fast and you'll start to feel it lurching around and washing wide into understeer. 
The steering is perhaps the car's weakest point. It's light, uncommunicative and too vague around the straight ahead for a vehicle with this performance focus, and this slackness accentuates the feeling of weight transfer if you try to make rapid changes of direction on a B-road. 
The chassis set-up has been completely retuned from standard by performance division SRT. But the resulting configuration is perhaps a little sharp for everyday motoring. Hit 70mph on a motorway and you'll be surprised at how many steering inputs you need to make just to keep the Trackhawk running in a straight line.
This fidgety nature carries over to ride quality too, because on the UK's awful roads the Grandest Cherokee of all never really settles. There's a constant patter from beneath you, even in when the system is, in theory, in its laziest and most comfort-oriented setting. 
The revised eight-speed transmission is generally smart enough as an auto, and the more focused profiles in the 'Sport' and 'Track' settings are surprisingly usable. It's encouragingly easy to flick into manual, too, but the aluminium paddle shifters for the gearbox are unsatisfying to use; they're nicely made, but too small and high to fit comfortably in the hand. That's thanks in part to Jeep's decision to keep the audio control buttons around the back of the wheel.
Elsewhere, the cabin can't quite live up to the £89,999 price tag – but it's not all bad. There's plenty of decent-quality leather, the switches all feel solid enough and the centrally mounted touchscreen infotainment system is excellent, with a crisp 8.4-inch display that's quick to respond.
There's no shortage of standard kit, either. Our left-hand-drive car was sourced from Italy, so the UK spec may differ slightly, but it had heated and ventilated front seats, heated rear seats and steering wheel, a seven-inch configurable driver display between the dials, carbon fibre trim and a powered tailgate. It's also practical. The boot is capacity is 782 litres, and if you lower the rear seats, there's 1,554 litres on offer.
Jeep's biggest problem in this rarefied market may be a relative shortage of personalisation options. Beyond paint colours and a choice of alloy wheel designs (our test car had £480 satin-black 21in items), there's not a great deal you can do to make your Grand Cherokee Trackhawk different from the next. Whether that affects the ability to hit Jeep UK's sales targets (no more than 100 examples in 2019, around a tenth of the number of ultra-customisable Range Rover Sport SVRs that Land Rover will shift) remains to be seen.