Used Land Rover Discovery 4 (Mk4, 2009-2017) review
The Land Rover Discovery 4 is a hugely capable, spacious and comfortable family SUV that is also formidable off-road
Verdict 
The Discovery has been a staple of Land Rover's line-up since the original first appeared back in 1989 as a utilitarian alternative to the Range Rover. Over the years it transformed to become an upmarket and luxurious seven-seat family car that also happens to be excellent off-road.
With the Discovery 4 the British brand had perfected the formula, with its blend of everyday versatility with a dash of Range Rover luxury making it a huge hit. While not as sharp to drive as contemporary rivals or as packed with hi-tech kit, it's hugely comfortable and its seven-seat interior is vast – few cars are as family friendly.
There's essentially only one engine to choose from, but while the V6 diesel isn't the last word in efficiency it is smooth and powerful, and overall running costs are par for the course for large SUVs.
Which one should I buy?
Best Land Rover Discovery for families: SDV6 HSE
Best Land Rover Discovery for low costs: SDV6 SE
Best Land Rover Discovery for towing: SDV6 HSE
Based on the Discovery 3, the Discovery 4 arrived in September 2009 with a new interior, redesigned nose and tail, plus improved electronics and a refreshed multimedia system. Initially there were S, SE and HSE trim levels.
Early Discovery 4 models had the 2.7-litre TDV6 from the Discovery 3 (petrol versions were offered in other countries, but not the UK), while this was quickly replaced by a 3.0-litre SDV6 diesel. These models featured a six-speed auto gearbox, while 2012 marked the introduction of an eight-speed auto and improved efficiency.
Along the way there has been a run of numerous special-edition Discovery models, including the Landmark (2010 and 2015), Black & White (2011), HSE Luxury (2012), XXV (2014) and Graphite (2015).
Continuous development brought a steady stream of improvements, so go for the newest car you can afford. All are diesel, but the 3.0-litre V6 is the best bet as it has 36 per cent more muscle than the 2.7-litre unit, yet it's more frugal.
Entry-level cars are surprisingly spartan, so buy a mid-range model such as an SE, although the top-of-the-range HSE is almost limousine-like. If you have a choice, opt for leather trim if possible; most buyers don't want cloth. 
What are the alternatives?
If you want true off-road ability and need seven seats, the Mitsubishi Shogun and Toyota Land Cruiser Amazon will fit the bill. 
Both promise stronger reliability than the Land Rover, but neither can match the Discovery's sense of luxury, or its space in the third row of seats. The Volvo XC90 is more road-biased, but again doesn't offer as much room in the third row; the same goes for the Audi Q7, BMW X5 and Mercedes GL.
While all of these German cars are luxurious and serve up a decent balance of fuel economy and performance, they simply can't match the versatility of the Discovery, let alone its off-road ability.
The Q7, X5 and GL are all very desirable, but as you would expect in this market, running costs will be high.
Land Rover Discovery 4 vs Toyota Land Cruiser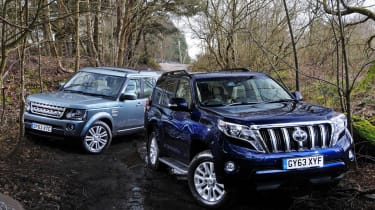 It was a battle for mud-plugging bragging rights when the Discovery went head-to-head with the tough Toyota Land Cruiser in March 2014. There was little separating them for mountain goat agility in the rough, but on the road the Land Rover's blend of comfort, composure and refinement proved irresistible. Factor in its spacious and luxurious interior and the Discovery's victory was emphatic. Read the full test...
Land Rover Discovery 4 vs Audi Q7 vs Volvo XC90
With its replacement only a year or so away, it may be no surprise the Discovery lost out to a pair of much newer rivals in September 2015. Yet while it couldn't match their on-road agility, cutting-edge tech and far superior efficiency, the Land Rover still charmed with its comfort, space and continued dominance off-road. Read the full test...
How much will a used Land Rover Discovery 4 cost?
It was an expensive car when new, but with the oldest cars now well over a decade old and the decreased buyer appetite for big diesels, prices of early models are surprisingly affordable. Running costs aren't as low as mainstream models, but the diesel can be efficient and independent specialists will keep running costs down.
Prices 
While the oldest cars have temptingly low prices, newer examples retain their value well. Not only does the prestigious Land Rover name help strengthen residuals, many loyal customers weren't enamoured with the Discovery's sleek replacement and have held on to their cars, meaning demand and prices for later examples is higher.
Partnership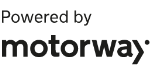 Need to sell your car?
Find your best offer from over 5,000+ dealers. It's that easy.
There are many different cars to choose from, but as a rule of thumb the better-equipped HSE models are much more sought after. So if you can go without leather trim and some other luxury touches then the equally capable SE models make a more affordable route to Discovery ownership.
If you want to research prices for a specific trim level, then check out our valuation tool, or head over to our sister site Buyacar for the latest used prices.
Fuel economy and emissions
With a kerbweight of around 2,500kg and permanent four-wheel drive, there is only so much a diesel engine can do. Land Rover claimed 36.7mpg (for the Discovery SE) – in the real world it should return around 30mpg.
The Discovery's emissions of 203g/km are disappointing when compared with the likes of the similar-era BMW X5 xDrive30d. If you compare the BMW in entry-level SE trim to the Discovery SE, the BMW managed much better figures: 47.9mpg and just 156g/km of CO2.
The heavier HSE and above models with larger wheels claimed CO2 emissions of 213g/km and 35.3mpg at the pumps. These are the post-facelift 2014 cars with engine stop-start fuel-saving tech. Earlier cars are thirstier still at the pumps, particularly the 2.7-litre which manage just 31.0mpg and emit 244g/km of CO2. 
Running costs
The Discovery 4 requires maintenance annually or every 16,000 miles. That sounds straightforward on paper, but the first 10 check-ups have unique prices because different parts need to be renewed at different mileages.
The biggest service is the seventh (at £1,260); this includes the cost of replacing the timing belt. Prices for the other services range from £436 to £1,155, although a large network of independent specialists will be able to trim maintenance costs by hundreds of pounds.
When new, the Discovery 4 had a three-year warranty with generous unlimited-mileage cover. However, with the last models rolling off the production line in 2017, even the newest examples will be out of warranty, although numerous aftermarket suppliers will have suitable plans if you want peace of mind.
It's a big car packed with expensive parts, so it's no surprise to find the Discovery 4 has high insurance ratings. Depending on the model, it falls between group 35 and 45, which means premiums won't be the cheapest.
What do owners think?
As highlighted below, the Discovery 4 hasn't been a flawless performer when it comes to reliability. Even so, owners are willing to overlook some question marks over durability because of the car's other strengths. For instance, they praised its ride quality and practicality, while overall the company is getting its act together, with a 22nd-place finish in our Driver Power manufacturer table.
Reliability
As the Discovery has been around for more than 10 years now, most problems should have been ironed out. Yet while the Mk4 was voted the 68th best car to live with in our Driver Power 2015 satisfaction survey, it has since slumped out of our top 75 rated cars. However, even then the result showed reliability can be patchy, and while the update from Disco 3 to 4 was supposed to improve reliability, we have heard of assorted electrical issues with the 4.
How practical is it?
Few cars of the era could match the Discovery 4 for space and versatility, its spacious interior more than capable of swallowing anything a growing family could throw at it. It's a full-size seven-seater for starters, with room in the third row for adults as well as kids. It's also packed with handy storage that means you'll find a place for all your belongings once you're on the move, plus few can tow as much as the Disco.
Dimensions, cabin and boot space
It looks massive in the metal, but at 4,829mm long the Discovery is actually a little shorter than contemporary rivals. However, at 2,053mm it's wider than most, while the towering 2,885mm height hints at the raised ride height that delivers the incredible ground clearance that makes the Land Rover such a hit off-road.
While it's shorter than some, the Land Rover's boxy profile and upright lines translate into acres of interior space. You get a fantastic raised seating position and a first-class cabin, plus there's lots of room for driver and passengers, all of whom sit high and, thanks to deep windows, have a fantastic view out.
The interior is an upmarket place to spend time, with plush leather, metal trim and high-grade plastics throughout. The back seats have plenty of space and the square body means the rearmost seats are spacious for adults, which makes the Discovery a genuine alternative to a large MPV.
The two-part tailgate opens to reveal a 543-litre boot, while the lower section doubles up as a handy seat. It also creates a flat boot lip to help loading. The Discovery's split tailgate is a nice touch and provides somewhere to sit on family days out, but it's also quite tall, so you'll have to lift luggage high when loading the boot. Also, with it down it's hard to reach in from the outside to put the back seats up. 
The manual seat-folding mechanism is clearly labelled and simple to use, although the rearmost seats are a bit heavy. Once up there's lots of room, despite tight shoulder space, and two adults could easily sit in the back for a long journey.
Passenger space in all three rows is superb, with lots of headroom and storage, while the large glass area and three sunroofs give an airy feel. Getting in and out is easy, thanks to the Access suspension mode, which lowers the car by 5cm from normal driving height.
All Discovery 4 models have an impressive 3,500kg braked towing limit, which means it can deal the largest trailers. Its height adjustable air suspension makes it easier to couple and decouple trailers, plus that four-wheel-drive system helps when pulling out of muddy fields or rutted tracks.
Equipment and technology 
The dashboard is a luxurious mix of leather, wood and soft-touch plastics, and there are big chunky air vents and a large multi-function steering wheel. It looks and feels more like a flagship Range Rover compared to its more utilitarian predecessor.
A touchscreen infotainment screen was standard on all models and features sat-nav as well as Bluetooth connectivity. It looks a bit dated compared to the more modern systems of similar-era rivals such as the Audi Q7, but it's easy to use and there are up to four USB and 12V sockets dotted around the interior. 
Furthermore, a dual-view option was available, allowing front seat passengers to use the same screen to view different content to the driver. Other options include a set of five cameras that can help you negotiate tight spaces, whether you're in the middle of nowhere or a multi-storey car park, plus a wade-sensing function that sounded an alert before the Discovery got out of its depth when fording rivers and streams.
Over time, there have been plenty of models to choose from. Even entry-level SE were lavishly equipped with air suspension and Land Rover's clever Terrain Response system, auto lights, 19-inch alloys and rear parking sensors.
For leather trim, you'd have to go for SE Tech which also added roof rails, xenon headlights, front parking sensors, sat-nav, heated front seats and a 380W Meridian sound system with 11 speakers. Special Edition Graphite came with a heated windscreen and graphite-coloured exterior trim and alloys.
The luxury HSE trim level came with plusher, Windsor leather seats which are heated in the front and in the back, a 12-way electric driver's seat and eight-way electric front passenger seat, an electrically adjustable steering column, walnut trim, timed climate control, mood lighting, keyless entry, an electric sunroof, a parking camera and 20-inch alloys.
Landmark was based on the range-topping HSE and came with softer leather seats, 825W Meridian sound system, rear entertainment pack, digital TV and Windsor hide covering the top of the dashboard and armrests. There was also a haul of Landmark badges for the exterior and a colour palette of just five colours including a unique copper shade called Zanzibar.
For a proper, business workhorse there was also a commercial variant with five seats and van-like panels instead of the rear windows.
Safety wasn't as comprehensive as contemporary models such as the Volvo XC90, but ESP, blind spot warning and reverse traffic alert were included. Also, while early models had six airbags, this was increased to eight in 2013. So although the Discovery can't match the latest Volvo XC90 for hi-tech features, it should be reassuring.
Safety
The Discovery 4 remained more or less structurally unchanged over the 2004 Mk3 model, so the last Euro NCAP crash test was back in 2006. It received four stars overall, but bear in mind that the assessment has changed a lot since then, so a newer four star-rated car is likely to be a safer car.
Also, the Discovery 4 had much more safety equipment than the 3 as standard, including those extra airbags and the option of blind-spot-monitoring T-junction cameras.
What's it like to drive?
Supremely comfortable and refined on the road, the Discovery 4 also has unrivalled ability when you head off the beaten track. It's not as nimble as some similar-era rivals, such as the BMW X5, but it's more capable than you'd think and its 3.0-litre diesel engine is smooth and powerful.
Engines and performance
Early Discovery 4 models were fitted with the tried-and-tested 187bhp 2.7-litre V6 diesel from the previous-generation car. Despite its size it struggled with the Land Rover's hefty 2.5 ton kerbweight (0-62mph in 11.4 seconds) and should be avoided unless the price is very tempting.
Far better is the larger 3.0-litre V6, which became the only engine after the 2014 facelift. Originally available with the same six-speed automatic gearbox, it was soon upgraded with a slicker eight-speed unit. With a healthy 252bhp on tap it's far better suited to the heavyweight Land Rover, helping it to sprint from 0-62mph in a surprisingly sprightly 8.8 seconds.
That improved eight-speed auto is also a big help to the car's on-road performance. Shift paddles allow you to take manual control of the 'box, but these seem surplus to requirements as the electronics do a good job of keeping you in the right ratio most of the time, as well as shifting gears smoothly.
On the road
The Land Rover Discovery's soft chassis set-up on the standard air-suspension makes for incredible long-distance comfort, but the Discovery's weight and height mean the body rolls heavily in corners, even at moderate speeds. There's quite a bit of wind noise, too.
Yet that high set driving position makes it a doddle to place on the road, the Discovery never feeling as big as its dimensions would suggest. And while it's no hot hatch or sports saloon, it's capable of being hustled through corners with more speed than you'd think. Ignore the body roll and you'll discover the steering is precise and there's surprising grip, while the permanent four-wheel drive system provides limpet-like traction. Few cars inspire as much confidence in bad weather.
Venture off the beaten track and the Discovery demonstrates another level of ability. Simply raise the air-suspension to off-road mode and switch the Terrain Response system to the relevant conditions, and the electronics optimise the 4WD system to suit the terrain. There are centre and rear diff locks, low-range gears and plenty of hi-tech electronics designed to keep you going. You're likely to lose your nerve before the Discovery gets stuck.
What should you look out for?
It's a big and complex car, so the Discovery 4 isn't without its issues. However, overall it was robustly built and reliable, and provided it has a full service history it should prove to be a durable and dependable choice.
Common used Land Rover Discovery 4 problems
Electrics
Any of the electrical items can play up; particularly troublesome are the rear wiper motor, the central locking and windows.
Air-con faults
Air-conditioning and climate control systems can suffer from glitches with faulty sensors, compressors and corroded pipes.
Parking brake
The electronic parking brake doesn't always hold the car securely, usually because of a build-up of brake dust and dirt.
Oil leaks
Check underneath the engine, gearbox, transfer case and differentials for drips, because oil leaks aren't unheard of.
Recalls
The Discovery 4 has been recalled seven times, with the most recent action coming  in June 2016 over faulty airbags on some models built the previous month. 
There have also been recalls for faulty seatbelts, brake servo failure, propshaft glitches and fuel leaks. Other issues are glass roofs detaching, wheel nuts breaking, engines cutting out and Dynamic Stability Control faults.