Mitsubishi Shogun (2007-2019) review
The Mitsubishi Shogun 4x4 is a rugged cross-country tool that feels dated on the road
Find your Mitsubishi Shogun
Offers from our trusted partners on this car and its predecessors...
Or are you looking to sell your car?
Advertisement
The Mitsubishi Shogun has been on sale for over 35 years, and the current fourth generation has spent over 12 years in showrooms. In that time, not a lot has changed - its functional body-on-frame construction means it's hugely capable off-road, while a series of updates have helped the top-spec versions plug a gap in the market as rivals such as the Land Rover Discovery have gradually become more expensive.
The current Shogun comes in long and short-wheelbase forms, with the SWB version being geared more towards work and leisure, while the LWB is the luxury seven-seat version. Prices range from around £33,500 to £39,000 for the SWB car, which comes in SG2 Warrior and Barbarian trims. The LWB version comes in SG2, SG3, SG4 and SG5 specs, with prices slightly higher, from around £35,500 to £44,000. There's also a Mitsubishi Shogun Commercial, a two-seat variant based on the SWB body.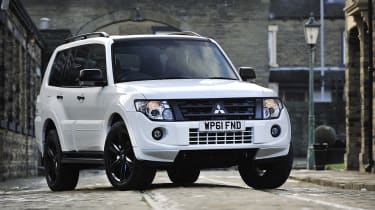 While the Mk4 currently graces showrooms, its running gear is an evolution of the Mk3, and as a result, it's not the best all-rounder in the class. It sacrifices on-road comfort for excellent off-road ability, so we'd only really recommend the Shogun if you need a car that will get you to remote locations off the beaten track.
There's a switchable four-wheel-drive system that lets you select between 2WD, 4WD and low-range settings, while a locking centre diff helps to give the Shogun the excellent off-road reputation it has earned.
Power for all models comes from a large-capacity 3.2-litre four-cylinder diesel. As you would expect, this big unit isn't very efficient, especially because all Shoguns come with a five-speed automatic gearbox as standard. Even Mitsubishi's own fuel economy figures quote just over 30mpg for the range, so you'll be doing well to achieve the same in the real world.
As the SUV market has changed so much since the current Mitsubishi was introduced, it doesn't really have any direct rivals these days. Cars like the Land Rover Discovery and Mercedes GLE and GLS have gradually moved upmarket and become more expensive, making the Shogun look good value in comparison.
Really, today's rivals for the Shogun are seven-seat SUVs like the Hyundai Santa Fe and Kia Sorento, while the SsangYong Rexton is another model worth considering if you need a seven-seat SUV with hardcore off-road ability. Beyond that, you could even consider top-spec versions of pick-up trucks such as the Nissan Navara, Ford Ranger and even Mitsubishi's own L200.
While the Mitsubishi Shogun has its fans, there's no doubt it's finding life a lot tougher than it used to. It was once the premium SUV everyone wanted, but sadly for Mitsubishi things have moved on. As well as all those Land Rover Discovery and Range Rover models taking chunks out of the Shogun, the market itself has undergone a sea-change since the heady days of the 1990s.
Still, the Shogun does have price on its side when compared to these models, but then there are equally capable models from Hyundai, Kia and even SsangYong that are priced similarly, are more comfortable on road and nearly as capable off it.
Engines, performance and drive
Terrific off-road, but unsettled on it. The Shogun's engine is gruff and noisy too
The Shogun's ride is never very smooth and on some surfaces can feel unpleasantly unsettled. This is especially true of top-spec models on 20-inch wheels. There's plenty of body roll in the bends too, making the car quite awkward to live with, especially if you want to load the rear up with family members.
Partnership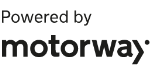 Need to sell your car?
Find your best offer from over 5,000+ dealers. It's that easy.
The steering suffers from kickback when you hit potholes and big bumps, while the rack is pretty vague and spongy when turning into a corner.
In proper old-school off-roading tradition, the Shogun has a second gearlever next to the auto gearbox shifter which you use to select the different drive modes. You should keep it in 2WD for most occasions to help keep fuel economy in check, but there are 4WD and low-range settings on offer, while a separate button on the dashboard engages the centre diff lock.
This is what sets the Shogun apart from newer rivals, because its body-on-frame construction combined with the 4x4 system means it's pretty much unstoppable off-road, We'd recommend the short-wheelbase body over the LWB version, and to invest in a set of off-road tyres to make the most of the Shogun's ability, as the standard road-biased rubber will limit the car's off-road ability before you've reached the extent of the transmission's talents.
Engines
Whichever Mitsubishi Shogun you choose, it will be powered by a 3.2-litre four-cylinder diesel engine making 187bhp. It's an interesting unit because 3.2-litres is a very large capacity for a four-cylinder engine, but performance is far from thrilling.
In the long wheelbase models 0-62mph takes 11.1 seconds, but the three-door can manage it in 9.7 seconds, and those times are still pretty reasonable when compared to newer rivals. The engine itself is gruff and noisy, both at idle and under acceleration, which doesn't do much for refinement. In its favour there's loads of torque – 441Nm in fact - and the Shogun is an excellent tow vehicle, especially as it only comes with automatic gearbox.
MPG, CO2 and Running Costs
Economy isn't great, and high emissions can mean big tax bills. At least depreciation is reasonable
With a large-capacity four-cylinder turbodiesel and a five-speed automatic gearbox, the Mitsubishi Shogun doesn't score very well for running costs. Mitsubishi's own fuel economy figures start at only 31.4mpg for the short-wheelbase model, while the LWB version is one mile per gallon behind, at 30.4mpg. Fortunately, upgrading to a different model with bigger wheels doesn't have an impact on fuel economy, but you'll still be doing well to crack the 30mpg barrier in everyday driving. And you can forget that if you use the Shogun for towing.
Emissions are equally disappointing, with 238g/km for the SWB, and 245g/km for the long wheelbase model. That means first-year road tax bumps up the on-the-road price to a whopping £2,070, and rates for business users will be steep as the Shogun sits in the highest percentage charge rate for Benefit In Kind tax.
Another steep cost is road tax. While most models are £140 a year, the most expensive models break the £40,000 mark, so road tax is £450 a year for the first five years of ownership.
Mitsubishi does try and help with outgoings by offering fixed-price servicing, but £975 for three services is still pretty pricey.
Insurance groups
The Shogun range has insurance ratings from group 34 to 36. In comparison, the Land Rover Discovery is more expensive to insure with ratings between group 41 and 43, but the Hyundai Santa Fe and Kia Sorento are slightly lower, in the mid to high 20s.
Depreciation
The Shogun's solid reputation for dependability, and its prowess as a work horse, mean a new one should retain a reasonable amount of its value on the second hand market. After three years/30,000 miles, the seven-seater models should still be worth 44 per cent of the new cost. The three-door short-wheelbase cars fare less well, but you should hang onto about 40 per cent of the new cost.
Interior, design and technology
Old-school SUV styling and a utilitarian feel sum up the Shogun experience
The Mitsubishi Shogun has a no-nonsense approach to its styling. It was designed to be a rugged off-roader, and the bluff front end and sharp edges are an evolution of what's gone before it. Compared with modern 4x4s it probably needs a bit of a styling rethink – the upright body, squared-off lines and spare wheel mounted on the side-hinged rear door all look a bit 'old school' in the age of the lifestyle-focused crossover SUV.
Still, it has road presence, even if it seems a bit narrow when compared to some rivals, and that means there's a good view of the road ahead.
The interior is full of chunky switches and a few high quality materials, but it's a little utilitarian in its layout, with the car's age given away by the upright dashboard, a pair of gear selectors on the transmission tunnel and the fake wood veneers on higher spec cars failing to improve perceived quality. The Shogun isn't available with an array of the latest driving aids either, unlike more modern SUV rivals.
Sat-nav, stereo and infotainment
The Shogun comes with a standard six-speaker stereo system with Bluetooth and a USB socket for music streaming, but there's no DAB radio as standard. There are steering wheel controls for audio, though.
Higher spec models come with a premium touchscreen navigation system and a Rockford Fosgate premium speakers, and a rear view camera and traffic updates, DAB radio and twin USB ports in the rear. As the Shogun is an older design, it lacks newer tech such as Apple CarPlay and Android Auto, while the infotainment system on the whole isn't as user-friendly as some rival systems. The touchscreen buttons are small, the graphics are dated and address entry for the sat-nav could be improved.
Practicality, comfort and boot space
There's plenty of room for people, and van-like cargo space with the seats down
The Shogun is a big, practical car with a decent boot and lots of space for passengers, especially in 7-seater guise – although using the extra row obviously compromises boot space.
There's a commanding SUV driving position, but the seats are not especially comfortable and there's no reach adjustment for the steering wheel. Interior noise is higher than most modern contemporaries, with tyre, wind and engine noise all doing their bit. As it's such a big car some drivers will find close-quarters manoeuvring a bit of a strain, so the rear view camera will be invaluable.
Size
The Shogun five-door is 4,900mm long, 1,875mm wide and 1,890mm tall. That makes it just over half a metre longer than the three-door model, which is 4,385mm long.
If you're intent on taking the Shogun off-road, there's 210mm of ground clearance, and both versions have the same front overhang and approach angle of 34.5 degrees. The SWB is the better off-roader, because it has a rear overhang of 1,075mm (1,355mm for the LWB) and a departure angle of 34.3 degrees (LWB 24.5). A 2,545mm wheelbase is 235mm shorter than the LWB model's, giving a breakover of 24.1 degrees, compared to 22.2 degrees for the LWB version.
Leg room, head room & passenger space
There's plenty of room for three adults in the back of the Shogun, but if you've opted for the three-door, then access is tricky. The third row of seats in the long-wheelbase five-door is only really suitable for a couple of kids, who will probably enjoy the fact that there's a bit of an assault course to access them.
Boot
Go for the long wheelbase Shogun, and you'll get a huge 663-litre boot behind the second row of seats. However, if you choose to have all three rows of seats up – as a seven-seater – then you'll find there's only 221 litres of space. Fold all the seats flat, and there's a very spacious 1,789-litre load area. That's more than you'll get in a Kia Sorento, but the SsangYong Rexton is a bit bigger.
Towing
The Mitsubishi Shogun is a strong towing car. Across its range you will find two maximum braked towing capacities: 3,000kg and 3,500kg, putting it on a par with pick-up trucks for hauling large items.
Reliability and Safety
Reliability is a Shogun byword, but the model lacks the latest safety tech
The Shogun hasn't been officially crash tested by Euro NCAP, and is unlikely to ever be tested, now that its in its twilight years. But Mitsubishi is confident it could achieve a four star rating - autonomous emergency braking needs to be included in a car's kit list to make five stars, and that's not likely to appear on the Shogun Mk4.
The standard airbag count includes driver, passenger, side and curtain airbags, and you do get electronic stability control, traction control and Isofix child seat mounts on the kit list. There's none of the more advanced technology like lane-keep assist, active cruise control or automatic emergency braking that appears on premium rival models, though.
Reliability is an area where the Shogun should certainly score highly. These cars were really built to last and have gained a reputation for their bulletproof and trouble free running.
In our 2015 Driver Power survey the Shogun was ranked in 81st place overall from a total of 200 cars, scoring an 89th place for reliability. Fast forward to 2018, and while the Shogun sells in too few numbers to rank in Driver Power any more, Mitsubishi itself did well in the dealer survey, its network placing 10th out of 28 manufacturers.
Warranty
The Shogun comes with Mitsubishi's standard five-year/62,500 mile warranty cover. This means the warranty lasts as long as the service schedule. Breakdown cover is provided by the Mitsubishi Assistance Package (MAP), which is available on all new Mitsubishis for three years.
Servicing
The Shogun requires servicing annually or at 12,500 miles. Costs should be reasonable, although the fixed-price servicing deal Mitsubishi offers at the time of writing for the Shogun is quite pricey. The three-service deal us currently available for £975, when the more expensive Land Rover Discovery has service plans ranging from £725-£875 covering up to 5 services. In adition, Kia offers three Sorento services for less than £400.
For an alternative review of the latest Mitsubishi Shogun SUV visit our sister site carbuyer.co.uk