Renault Kadjar vs Volkswagen Tiguan
The Renault Kadjar and Volkswagen Tiguan battle once again for family SUV honours
Volkswagen has shifted more than six million examples of its Tiguan family SUV since it was launched in 2007. More than a decade on, the car's popularity hasn't waned, because nearly a million examples were sold across the globe last year alone.
Despite the Tiguan's success, this sector of the market has moved quickly, and with many all-new and reinvented models hitting the market over the last few years, VW has given the second-generation Tiguan an injection of life with this facelift.
In fact, back in 2016 when the second-generation car launched, we pitched it against the Renault Kadjar, then our favourite family SUV. We're reprising this head-to-head to see how the updated versions of both fare, but while diesel was the obvious choice back then, now the market has swung back towards petrol.
Despite the political shift when it comes to the fuel used by cars like these, the checklist of attributes they need to hit is even tougher than it was when these two came together in 2016, so the winner here will need to offer a convincing blend of ability.
Volkswagen Tiguan 
| | |
| --- | --- |
| Model: | Volkswagen Tiguan 1.5 TSI 150 Life |
| Price: | £27,980 |
| Engine: | 1.5-litre 4cyl turbo, 148bhp |
| 0-62mph: | 9.9 seconds |
| Test economy: | 35.3mpg/7.8mpl |
| CO2 | 151g/km |
| Annual road tax: | £150 |
Life trim is expected to be the most popular choice on the new Tiguan in the UK, which is why we're testing it with the 1.5 TSI 150 engine, which costs from £27,980. Are the Tiguan's advances enough to beat the Kadjar?
Design & engineering
From the outside it might be difficult to decipher exactly where the Tiguan has been updated. It looks similar to its predecessor, but then the Tiguan is VW's best seller, so the company is wise not to rock the boat.
In fact, it's a refinement of what came before. Look closely and you'll spot the new headlights, bumper, grille and bonnet, which give it a closer resemblance to the larger, pricier, more premium Touareg SUV.
Inside, the changes focus on more digitisation, just as they did with Volkswagen's Mk8 Golf. That means there's a new touch-sensitive climate control panel, although this Life model doesn't feature a digital dash display as standard.
Instead, it's a £460 option, and other tech such as wireless charging is £420. While the Renault also doesn't truly offer the former (its digital instruments can't show the nav map) it is slightly cheaper overall and gets more equipment in other areas.
However, the Tiguan's updated engine range is as advanced as you'd expect, with the 148bhp 1.5-litre TSI turbo petrol engine in our car fitted with cylinder-deactivation tech to help efficiency; it'll run on just two of its four cylinders under light loads.
The six-speed manual gearbox is a familiar and slick partner, while here the powertrain drives only the front wheels. If you want 4MOTION four-wheel drive you'll have to go for a diesel. Meanwhile, matrix IQ.Light LED headlights feature for the first time on the Tiguan, albeit as an option.
Inside, it's business as usual, which means that the Tiguan feels nicely built. The materials are good to the touch, too, like there's less cost-cutting gone on here than in the new Golf, so the dash and doors are softer, even if the overall design remains a little on the dull side.
Partnership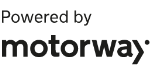 Need to sell your car?
Find your best offer from over 5,000+ dealers. It's that easy.
Driving
The VW is also entirely predictable to drive, but that is very much a good thing, because the ride is more supple, yet also more composed, than the Renault's, which tends to bobble about a bit more on country roads.
The Tiguan's engine is refined, too; it's a linear-feeling unit that revs sweetly and without much audible fuss, delivering a smooth surge of power from low down, which also means it's relaxing because you don't have to keep on top of the gearbox all the time. That six-speed manual's shift action is sweeter than the Renault's, which makes the Tiguan the more satisfying car to drive.
Moreover, the Volkswagen has a reassuring amount of grip, while its MacPherson strut front suspension and multi-link rear axle tie the body down relatively well, given the comfort on offer. But while the steering is precise, it's not involving. Then again, we wouldn't expect it to be.
Performance is fine; the 0-62mph sprint takes 9.9 seconds, 0.1 seconds slower than the Renault.
Practicality
With between 520 and 1,655 litres of space on offer in the boot, there's plenty of practicality on offer in the Volkswagen, while this is backed up with a great amount of rear-seat head- and legroom. It's clear that its boxy shape provides just a bit more room than the Renault's sleeker profile. The sliding rear seat bench that allows that adjustable boot space (520-615 litres) also means you can prioritise more passenger room.
There are some thoughtful storage touches that should make family life easier too, such as the cubby on the top of the dash. Otherwise, the two cars are evenly matched, with bins, trays and cup-holders dotted around to accommodate your possessions.
You can also add features such as keyless entry and go for £670, while a power-operated tailgate costs £355. Neither is necessary, but it's nice that these options are available individually, rather than being wrapped up in packs.
Ownership
Despite its premium image, the VW brand didn't actually fare all that well with owners in our Driver Power 2020 owner satisfaction survey, because it took just 19th position, four behind Renault.
It also doesn't get quite as much safety kit, because although autonomous braking with pedestrian detection and lane-keep assist are standard, blind-spot warning is part of a £620 pack that also adds cross-traffic alert.
While the Tiguan now has more safety tech than when the Mk2 car was launched in 2016, it still inherits the five-star Euro NCAP safety rating this model earned when it was tested at that point; the assessment has got tougher since.
Running costs
Although this class is making a definite switch back to petrol power (which really makes running costs more affordable for business users), these SUVs are still more than efficient enough.
The Tiguan returned 35.3mpg on test, which means it'll cost £1,771 in fuel a year (over 12,000 miles), whereas the Renault lagged behind just a touch, at 33.9mpg. However, with an annual fuel bill of £1,844 it's not by much. Indeed, variations in driving styles could provide differing results.
One factor that won't change is the predicted value on the used market. Our valuation experts believe the Tiguan, with its more premium VW badge, will retain 55.3 per cent of its value over three years/36,000 miles, so will lose £12,504.
This compares with a rating of just 40.2 per cent for the Renault, which means it will depreciate by £16,570 over the same period based on these figures.
Testers' notes
"It's worth pointing out that the new Tiguan offers USB-C connectivity, so if you have an older device that needs charging, you might need an adapter."
Renault Kadjar
| | |
| --- | --- |
| Model: | Renault Kadjar TCe 140 GT Line |
| Price: | £27,695 |
| Engine: | 1.3-litre 4cyl turbo, 138bhp |
| 0-62mph: | 9.8 seconds |
| Test economy: | 3.9mpg/7.5mpl |
| CO2 | 147g/km |
| Annual road tax: | £150 |
Renault's rival to the Tiguan is the Kadjar – in particular this TCe 140 GT Line. This is a relatively high-spec model compared with the Tiguan Life, yet at £27,695, it's slightly cheaper.
Design & engineering
The Renault's TCe 140 engine produces 138bhp, which is 10bhp down on the Tiguan's 1.5-litre unit. Yet it's lighter by quite a margin, and it also has 10Nm more torque, at 260Nm in total, so the Renault's claimed performance is as near as makes no difference identical to the VW's. It too uses a six-speed manual gearbox that sends power to the front wheels. 
Despite a facelift in 2018, the Kadjar is still based on Renault's CMF-CD platform. This means the front wheels are suspended by MacPherson struts – the same as the Tiguan's – but the Renault's rear axle uses a less sophisticated torsion beam set-up. 
This is because the Kadjar is only available with front-wheel drive across the range, whereas if you go for a 2.0 TDI in the VW it comes with 4MOTION, which necessitates that car's multi-link back end.
The Renault's four-cylinder turbocharged powerplant doesn't feature any of the Volkswagen's clever technology, such as cylinder deactivation, but given that it's only a 1.3-litre unit, its output – especially the torque figure – is strong.
Like the Tiguan, when the Kadjar was facelifted the main tweaks focused on even more subtly updated styling than its rival here, while the infotainment has been overhauled, too.
The materials inside just lag behind the VW's when it comes to quality; many of the surfaces are soft to touch, but there is more hard plastic around, and while the design and layout suffer from the same problem as the VW when it comes to flair and interest, it is similarly functional.
GT Line gets slightly more kit for a little less cash as well; check out our Through the range panel on the next page to find out more info on what it gets as standard and how much it'll cost you on finance.
Driving
The Renault is refined enough, but in a few areas it just lacks the overall polish of the Volkswagen.
Volkswagen has enhanced what the original second-generation Tiguan offered, and while Renault did the same with this updated Kadjar, it's still not quite as refined as its German rival.
The ride isn't as settled on country roads, but at least it's a little more refined on the motorway; there's more road noise, though.
The Renault's engine is more vocal, while the gearshift isn't as precise or as pleasant to use, with a more notchy feel to how it engages.
However, the Kadjar's lack of mass compared with the Tiguan means that, despite its power deficit, it's actually 0.1 seconds faster from 0-62mph, taking 9.8 seconds. That small amount of extra torque no doubt helps and at least gives the French model a good degree of in-gear flexibility, so you don't have to stir the gearbox excessively.
This lack of engagement with the mechanical side of the Renault is reinforced by a steering set-up that is slower and not quite as accurate as the VW's. The Kadjar's slightly looser body control contributes towards less composure in corners, too. However, at the same time it's important to remember that the Renault does deliver a level of comfort that we'd expect from a family SUV.
Practicality
Renault claims 472 litres of boot space, so while it's down on the Tiguan and can't compete with its sliding rear bench seat, there's still more than enough space.
Leg and headroom are fine, but the Kadjar lacks a few of the VW's touches that give it the level of versatility to make it a good family SUV.
There's no powered tailgate, but at least the GT Line trim tested here gets keyless entry and go as standard, which should help loading and unloading when you have armfuls of bags.
While it's not the biggest car, and although visibility is okay, this model also features parking sensors to match the VW, but the Renault gets a reversing camera as standard, too.
Ownership
On top of this there's a good level of safety tech, with autonomous braking, blind-spot recognition and lane-departure warning as standard. Like the Tiguan, this newest Kadjar inherits the pre-facelift car's full five-star Euro NCAP safety rating – but this was in 2015, so the test has been made more stringent since.
Renault's five-year/100,000-mile warranty and three years' roadside assistance trumps VW's package, while the French brand finished 15th in our Driver Power survey, which bettered its rival, even if Renault's dealers took 26th while VW's franchises scored a 22nd place finish.
Running costs
If you're a company car driver then the Kadjar will be the more cost-effective option. The Renault emits less CO2 than the VW, at 147g/km compared with 151g/km, which means it sits one Benefit-in-Kind tax band lower, at 32 per cent.
The Kadjar's slightly lower list price also helps, so the Renault will cost a lower-rate taxpayer £1,734 a year in company car contributions, while the VW is a little higher, at £1,807. As with economy, there's not much in it, though.
The same is true with insurance, because the Renault will be £5 a year cheaper to cover for our sample driver, but its four-year servicing package comes in at £14 per month for four years, whereas the VW's two-year deal costs £16 per month. This means you'll pay an extra £48 over two years, while it's a benefit that Renault offers its plan for longer.
Testers' notes
"Our pictures show an automatic, although we're testing the Kadjar as a manual. The £1,600 auto costs the same to add as VW's seven-speed DSG."
Verdict
First place: Volkswagen Tiguan
The Tiguan has managed to turn the tables on the Kadjar in this reprise of a previous road test. In petrol form it's smoother, more refined and just as quick, yet it's also more comfortable, more practical and gets just enough kit for the price. Its higher-quality interior helps to justify this – just – but neither is a class-leading SUV any more. 
Second place: Renault Kadjar
While the Renault is cheaper to run and more affordable than the VW, this margin is small. The Kadjar gets a few extra features too, but it just isn't as comfortable, as practical or loaded with as much tech as the Tiguan. The Renault is a solid family SUV, but it's far from the best these days.
Figures
| | | |
| --- | --- | --- |
|   | Volkswagen Tiguan 1.5 TSI 150 Life | Renault Kadjar TCe 140 GT Line |
| On the road price/total as tested | £27,980/£29,295 | £27,695/£27,695 |
| Residual value (after 3yrs/36,000) | £15,476/55.3% | £11,125/40.2% |
| Depreciation | £12,504 | £16,570 |
| Annual tax liability std/higher rate | £1807/£3,615 | £1,734/£3,469 |
| Annual fuel cost (12k/20k miles) | £1,771/£2,952 | £1,844/£3,074 |
| Ins. group/quote/VED | 17/£418/£150 | 20/£413/£150 |
| Cost of 1st/2nd/3rd service | £16 pm (2yrs) | £14 pm (4yrs) |
| Length/wheelbase | 4,509/2,678mm | 4,489/2,646mm |
| Height/width | 1,675/1,839mm | 1,613/1,836mm |
| Engine | 4cyl in-line/1,498cc | 4cyl in-line/1,333cc |
| Peak power/revs | 148/5,000 bhp/rpm | 138/4,500 bhp/rpm |
| Peak torque/revs | 250/1,500 Nm/rpm | 260/1,750 Nm/rpm |
| Transmission | 6-spd man/fwd | 6-spd man/fwd |
| Fuel tank capacity/spare wheel | 58 litres/£215 | 55 litres/£200 |
| Boot capacity (seats up/down) | 520/1,655 litres | 472/1,478 litres |
| Kerbweight/payload/towing weight | 1,510/535/1,800kg | 1,333/574/1,500kg |
| Turning circle | 11.5 metres | 10.7 metres |
| Basic warranty/recovery | 3yrs (60,000)/1yr | 5yrs (100,000)/3yrs |
| Driver Power manufacturer/dealer position | 19th/22nd | 15th/26th |
| Euro NCAP: Adult/child/ped./assist/stars | 96/84/72/68/5 (2016) | 89/81/74/71/5 (2015) |
| 0-62mph/top speed | 9.9 secs/126mph | 9.8 secs/124mph |
| Auto Express economy/range | 35.3mpg/450 miles | 33.9mpg/410 miles |
| WLTP combined | 42.6mpg | 43.5mpg |
| WLTP combined | 9.4mpl | 9.6mpl |
| Actual/claimed CO2/tax bracket | 185/151g/km/33% | 193/147g/km/32% |
| Airbags/Isofix/parking sensors/camera | Seven/yes/F&R/£370 | Six/yes/F&R/yes |
| Auto box/lane keep/blindspot/AEB | £1,600/yes/£620*/y | £1,600/no/yes/yes |
| Climate ctrl/cruise/leather/heated seats | 3-zone/y/£1,870/£410* | 2-zone/yes/yes/yes |
| Met paint/LED lights/keyless go/pwr tailgate | £625/yes/£670/£355 | £590/yes/yes/no |
| Sat-nav/digital dash/DAB/online services | Yes/£460/yes/yes | Yes/yes/yes/yes |
| W'less charging/Apple CarPlay/Android Auto | £420/yes/yes | £180/yes/yes |