Mercedes recalls ML, GL and R-Class due to braking issue
Mercedes says rust could cause affect the brake booster on three older models and has issued a recall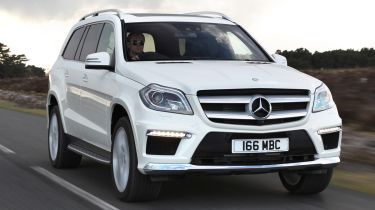 Mercedes has issued a global recall affecting almost one million of the cars it has sold globally since 2004, citing a potential issue with the brakes.
Owners of M-Class, GL-Class and R-Class models have been advised by Mercedes not to drive their cars until they've been inspected. 
Mercedes has issued a statement saying it has contacted owners of potentially affected vehicles, starting the recall process immediately. 
The German firm also said the issue was specifically due to the brakes, stating "the function of the brake booster might be affected by advanced corrosion in the joint area of the housing." 
Mercedes also said the recall "will involve inspecting potentially affected vehicles and, depending on the results of the inspection, replacing the parts where necessary. Until the inspection takes place, we ask our customers not to drive their vehicles."
The cars included in the recall were built between 2004 and 2015. Although it is not known how many vehicles in the UK could suffer the fault, 993,407 cars could be affected worldwide. 
The M-Class badge was used on the predecessor to the model now known as the GLE, while the GL-Class name was used on the marque's flagship until its rebranding as GLS in 2016.
This recall is not the only one Mercedes has issued recently. Back in February last year, a defect in the 'eCall' feature (a system that lets emergency services know if a vehicle has been in an accident) was found - affecting over one million cars. 
Check out the latest Mercedes news and reviews here