Mercedes-AMG to expand with second tier performance versions of A45, GLA45 and CLA45
Mercedes-AMG boss Tobias Moers reveals future A45, CLA45 and GLA45 models will be joined by cheaper AMG-powered models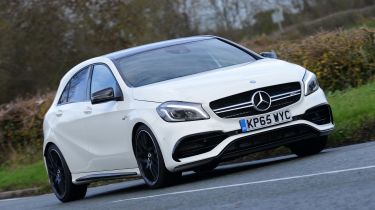 Mercedes-AMG boss Tobias Moers has confirmed that there will be two distinct AMG variants of future compact cars. The Mercedes-AMG A45, GLA45 and CLA45 will join the brand's two-tier performance car strategy, with a lesser variant also set to be offered.
Speaking at the Nurburgring 24hr endurance race, Moers said Mercedes-AMG will "complement our successful 45 models by offering two versions, like we do with our larger cars". Moers referenced cars like the C and E-Class, which are available in more modestly-powered six-cylinder '43' forms or full-fat V8 '63' variants.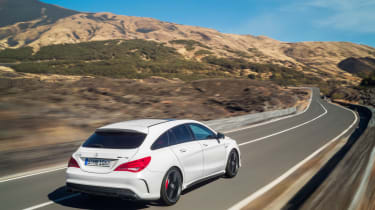 Moers didn't detail specifications of the future models, but it's likely that the lesser variants will be considerably cheaper than the 45 models but will still use four-cylinder turbocharged units. These engines will also be built by AMG at Affalterbach, like larger AMG V8s and V12s.
With the next A45 set to produce at least 400bhp, the lesser variant could rival the Volkswagen Golf R with 300bhp-plus. The next-generation A-Class range is due to launch next year, and it's expected that the lesser AMG variant could join the range first, with the hotter model joining the range later on.
Moers also confirmed that the A-Class Saloon concept, shown at the Shanghai Motor Show earlier this year, will also receive the AMG treatment in two forms. "The Concept A saloon has typical AMG features, so you can expect that from AMG too".
What do you think of Mercedes-AMG's expansion plans? Let us know in the comments...