Mercedes X-Class vs Volkswagen Amarok
It's a posh pick-up showdown as the VW Amarok faces the new V6 Mercedes X-Class
The new Mercedes X-Class is making waves in the pick-up sector, as we found out in our first group test last May. It brought comfort levels more akin to an SUV, without sacrificing its workhorse credentials.
Now there's a new model with even more grunt. This X 350 d has a powerful V6 and sits above the four-cylinder version we tested previously. To match it there's also a new challenger from Volkswagen. The Amarok has been given a more potent V6 to match the Mercedes'.
Both models have the same power output and cost more than £47,000, so are the priciest, most premium pick-ups around. But which monster truck is the better buy?
Head-to-head
| | | |
| --- | --- | --- |
| Model: | Mercedes X 350 d V6 4MATIC Power | Volkswagen Amarok 3.0 V6 TDI 258PS 4MOTION Aventura |
| Price:  | £47,412 (incl. VAT) | £47,921 (incl. VAT) |
| Engine:  | 3.0-litre V6 diesel | 3.0-litre V6 diesel |
| Power/torque:  | 254bhp/550Nm | 254bhp/580Nm |
| Transmission:  | Seven-speed automatic, four-wheel drive | Eight-speed automatic, four-wheel drive |
| 0-60mph:  | 7.5 seconds | 7.0 seconds |
| Top speed: | 127mph | 127mph |
| Test economy:  | 27.2mpg/6.0mpl | 27.0mpg/5.9mpl |
| CO2/tax:  | 236g/km/£240 | 220g/km/£240 |
| Options:  | Metallic paint (£630), COMAND Online Nav (£2,748), Style package (£1,218), Parking package (£1,128), black leather (£1,098), diff lock (£612), increased ground clearance (£270), roof liner (£264), 19-inch alloys (£600), roll-top cover (£1,772), tow bar (£325), load bed liner (£300) | Aventura-specific style pack, including metallic paint (£2,862) |
Mercedes X-Class
For: Comfortable ride, powerful V6 engine, high-quality cabin is more car-like than rivals'Against: New V6 engine is noisier than four-cylinder motor, transmission is lethargic, options are expensive
This new X-Class and the high-spec Amarok offer something a bit different to most other pick-up trucks. They are designed to appeal to buyers looking for a bit more luxury and quality, without sacrificing the versatility and practicality of a truck. This Mercedes X 350 d V6 adds to that appeal with effortless performance.
While the engine revs smoothly, it's surprisingly noisy. The X-Class's V6 makes less of a racket at idle, but the motor is actually louder than the Volkswagen's on the move, particularly if the transmission shifts down and flares up the revs.
The new seven-speed automatic box is a weak point, too, because it's slow to respond. This is most noticeable at a junction where you've slowed down and need to speed up again quickly. The gearbox takes much longer than the VW's unit to change down, or to transmit power when pulling away.
With one fewer ratio than its rival, the Mercedes fell behind in our performance tests as well. It took four seconds to go from 30-50mph in fourth gear, 1.6 seconds behind the Volkswagen, and 9.7 seconds to cover 50-70mph in seventh, which was 3.3 seconds adrift of the Amarok.
That's not to say it's slow, however; both of these high-powered trucks deliver an impressive turn of speed, but it's the in-gear torque which will be the biggest benefit when filled with a payload. We recorded a 0-60mph time of just 7.5 seconds in the X 350 d, half a second slower than the Amarok.
Trucks like these often struggle to control their weight because their suspension set-up is designed to maximise payload, but Mercedes has managed to provide a carrying capacity of 1,067kg without adversely affecting the quality of the ride.
It's not night and day next to the Amarok, which is also among the better-riding trucks, but the X-Class certainly has the edge for comfort. It doesn't skip and shuffle over bumps as much as the VW, and the rear end isn't as juddery with an empty bed. The Mercedes is more car-like to drive than the Amarok, and the extra composure means it's a refined cruiser. But neither model is that sharp to drive.
Partnership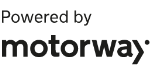 Need to sell your car?
Find your best offer from over 5,000+ dealers. It's that easy.
There are more soft-touch plastics on the dash top and doors of the X-Class than in the VW, along with metal-effect trim to make the inside look more like the brand's car range. However, this stemmed from our test model's pricey £1,098 leather interior package option, plus Mercedes' 8.4-inch COMAND infotainment, at a steep £2,748.  Top-spec Power trim brings a reversing camera, cruise control, electric seats, climate control and man-made leather upholstery as standard.
Testers' notes
• Infotainment: Optional sat-nav system in X-Class comes from older-generation Mercedes cars. It looks a little dated, although so does the VW's smaller set-up
• Dashboard: Soft-touch plastics and metal-effect dash give the Mercedes a more upmarket look than the Volkswagen
• Storage: There's no obvious place to put your phone, other than in the cup-holder. It's not ideal
Volkswagen Amarok
For: Strong performance, relatively refined, good level of equipment fitted as standardAgainst: Lesser specs better value than expensive Aventura trim, not as comfortable as the Mercedes
As with the X-Class, the Amarok is only available as a double-cab truck, but unlike its rival, the Volkswagen comes exclusively with V6 engines. While there are three outputs, the Aventura is only offered with the most powerful 254bhp model we're testing; this also exclusively features an eight-speed automatic gearbox and permanent four-wheel drive.
The transmission is as smooth as the Mercedes' seven-speed in auto mode, yet it shifts up and down more quickly when needed. Thanks to the extra gear, VW was able to shorten each ratio in turn, which boosts the V6's performance further. The 254bhp, 580Nm unit is incredible. It took the Amarok from 0-60mph in seven seconds, half a second faster than its rival (and, amazingly, quicker than a Ford Fiesta ST).
The VW clocked 2.5 seconds from 30-50mph in third gear, and in fourth gear it needed just 2.4 seconds to do the same sprint, which demonstrates just how torquey this engine is. That ability will help with pulling heavy loads, aiding flexibility. The X-Class took 3.0 and 4.0 seconds respectively.
On the move the VW's V6 is quieter, too. It's less harsh and you can keep it in a higher gear more of the time and make use of the low-down grunt. The Amarok has a traditional ladder chassis and leaf-spring rear suspension, so it tends to shudder and crash if you don't have anything in the load bay. While the movement of the suspension is more noticeable on a country road than in its rival, the VW isn't uncomfortable and it's only a little behind the X-Class's cruising refinement on the motorway.
It's a bit easier to drive, too, because the Amarok has better forward visibility and lighter steering than the Mercedes. Also, since the VW's box is more responsive, you're not left waiting for it to catch up.
But while car-like ride comfort and an upmarket interior go some way to justifying the high price Mercedes asks for its new pick-up, the Amarok still seems like a working vehicle, even in top Aventura spec. The dash is made of hard plastic that hampers perceived quality next to the X 350 d. Still, the VW's standard Nappa leather seats feel nice and are comfortable. This trim also gets LED lights, 20-inch alloy wheels and a 'sports bar' over the rear window.
A £306 differential lock is available to boost the Volkswagen's rugged performance, and there is an off-road driving mode with automatic hill descent control. This was just as good as the Mercedes' when going through deep mud off the beaten track.  
Aventura trim also comes with a 6.33-inch Discover Nav infotainment system that includes smartphone connectivity, parking sensors, a reversing camera and trailer stability control.
Testers' notes
• Infotainment: Amarok features a 6.33-inch touchscreen with Apple CarPlay and Android Auto included as standard. Handy buttons around the edges make the system easier to use
• Gearbox: Eight-speed auto shifts more quickly in manual mode than the seven-speed in the X-Class
• Seats: Both cars feature leather seats, and they're also electronically adjustable, which helps you find a good driving position
Verdict
First place: Volkswagen Amarok
The Amarok isn't quite as comfortable or upmarket inside as the Mercedes, but it's a better pick-up. It has more headroom, in-cab storage and load bay space, gets more standard kit and the engine and gearbox are a better fit, too. The motor is incredibly powerful, helping to justify the VW's price.
Second place: Mercedes X-Class
There's no question that the X-Class is the most luxurious truck around. But this V6 version suffers from a lazy box and noisy engine that detract from the appeal. It's not as well equipped as the VW, and the option packs are pricey. Still, it's surprisingly comfortable for a versatile workhorse.