The future of MINI: head man Jochen Goller reveals all
Auto Express met with MINI boss Jochen Goller to discuss all things MINI past, present and future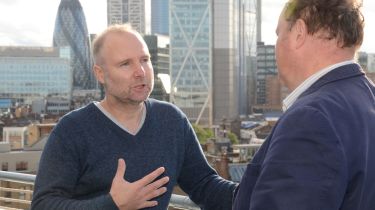 Ever since the first new-generation MINI rolled off the Oxford production line back in 2001, success has been nothing short of phenomenal – with 2.5million cars finding homes in the subsequent 13 years.
The fourth-generation modern MINI was launched in early 2014 (winning Auto Express Car of the Year) and in recent weeks the first-ever five-door MINI hatchback arrived. Concepts such as the Clubman and Superleggera suggest that the success story is set to continue, too.
• Classic Mini vs modern MINI: which is the better car?
As MINI is now owned by BMW and much of the design and development work is completed in Germany, we wanted to find out just how British MINI is and dive into the brand's future plans. So, Auto Express met up with MINI boss Jochen Goller for an exclusive chat at the swanky Ace Hotel, London.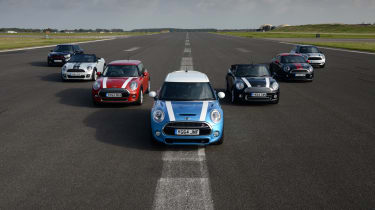 Although Goller has the big job at MINI, he's no stranger to the UK. He was promoted to become head of the brand from his position as boss of MINI UK only last year, and it's clear from talking to him that he has an affinity with the UK and British culture and a deep love of everything Mini.
"First of all, Britain was the birthplace of Mini in 1959," said Goller. "I think Mini was influenced by the zeitgeist – the need for an efficient car using space creatively. "Another thing that I think is also in our genes is the importance of design and quirkiness, which is also inherited in the British character. All of these are in the Mini genes – in the classic as well as the new MINI brand. 
• How many MINIs? The MINI range reviewed
"This doesn't mean we put Union Jacks everywhere, but there's a certain attitude and lifestyle which is synonymous with Britain – something we incorporate in the new MINI."
Although there's no MINI design centre in the UK, Goller stresses how BMW's global design teams work together: "The design team consists of people from around the world. We have Design Works, our internal studio, and they have units in Los Angeles, Shanghai, Tokyo and Singapore.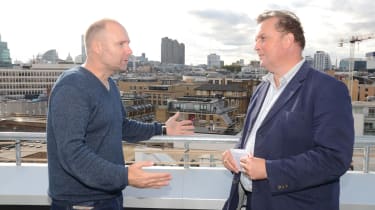 "It's about understanding the essence of a brand and then developing it in the right direction. Here, it's about the people rather than, I would say, where they are based.
"Britishness is important for us to be considered and recognised as authentic. What Britishness doesn't do is make us live in the past and not be open for global tendencies and movements – that's the exciting thing."
The MINI Superleggera concept, unveiled at Villa d'Este last summer, proved exactly that, as Goller explained: "You can see some British elements, but I would say transformed into a cosmopolitan world. Yet, you have to realise there's a Union Jack shape, too."
With the Superleggera, plus the earlier Clubman and Rocketman concepts, there's clearly an appetite for more MINIs, but how big can the MINI range get?
"It's interesting; I was in the UK when we introduced the Countryman and a lot of people told me we're going to kill the brand, it's dangerous, it will never be a Mini. 
Partnership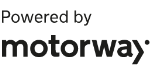 Need to sell your car?
Find your best offer from over 5,000+ dealers. It's that easy.
"Now, here we are four years later selling 100,000 Countrymans per year – one-third of our volume.
"In terms of models, at the moment we have a portfolio of around seven. I feel that a range of something between five and seven cars is probably the right amount." 
However, Goller hinted that future MINIs will have less chance of overlapping in terms of size. "What we will do is more strongly differentiate the characters of the products," he said. "Because when you look today, they are actually close both size and purpose-wise – and in terms of target groups, they are also similar. We're fishing in a rather small pond with our customers.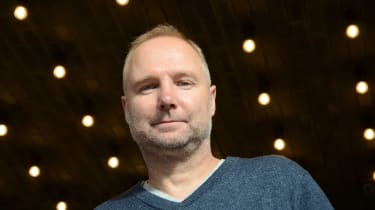 "What we definitely will do, and you have seen what we mean at the Geneva Motor Show with the Clubman concept, is diversify the character of our cars and have distinctive product offers which serve a certain purpose. It's not about more, it's about more differentiation."
So, would Goller rule out any bodystyles for MINIs in the future? "Maybe, I would rather refer to our guiding principles, because we have some brand essence which we will never give up," he explained. "Any MINI we do has to drive like a Mini with the go-kart feeling, then there's the principle of Alec Issigonis, and the clever use of space.
• MINI's greatest concept cars
"I wouldn't say that certain bodystyles aren't fitting, it's more what are the genes of Mini, our brand and product, and can I transport those into a new category?"
There's one central theme that we took away from our chat with Goller: MINI is all about enjoyment, whether you're an employee or a happy consumer. He said: "MINI not taking itself too seriously is very important. And I think the fact that MINI can laugh about itself, that we can be a bit more bold and daring, is clearly something which we will practise around the world."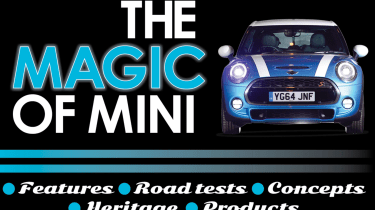 The Magic of MINI: special feature
• The future of MINI: head man Jochen Goller reveals all• Classic Mini vs modern MINI: which is the better car?• How many MINIs? The MINI range reviewed• Eight design innovations that made the MINI• MINI's greatest concept cars• Paddy Hopkirk and the Mini that won the Monte Carlo Rally• Can the new MINI 5-door really be used as a family car?• MINI Countryman ALL4 Racing Dakar Rally ride review• MINI UK factory: how we make the MINI• MINI adverts: the campaigns that built the brand• Win a MINI for a year