MINI Countryman ALL4 Racing Dakar Rally ride review
We hit the dunes in amazing MINI Countryman that won legendary Dakar Rally
As well as enjoying huge sales with its road cars, MINI has had considerable success in the world of motorsport – and rallying in particular. Its Countryman-based ALL4 Racing not only won the gruelling Dakar Rally earlier this year, but amazingly, 11 examples of the competition-spec MINI finished in the top 20 – and Auto Express got to put one of them through its paces in the sand dunes of Dubai.
Although it's based on the Countryman, the Dakar model only shares the production car's windscreen, door handles and lights. This bespoke creation has a steel roll cage and survival cell, and carbon fibre body panels. Indeed, the body is scaled up five per cent to make room for driver and co-driver, plus the supplies they need for the two-week, 5,500-mile-plus Dakar. 
• Classic Mini vs modern MINI: which is the better car?
Stand next to it, and it towers over you on its vast Michelin All-Terrain tyres. Heavy-duty suspension, with two shock absorbers at each corner and adjustable settings, means generous ground clearance, too. 
You'd think this would make the ALL4 Racing soft and comfortable when blasting across level ground, but to maintain control of the 1,900kg rally car, it's stiff and unyielding – hence the discomfort after every landing when we tackle a desert course. This is mostly twists and turns on big sand dunes, and to get a feel for it, I attempt to walk it. But the soft sand makes it near-impossible.
Still, the car copes with ease. Its BMW 535d-sourced 3.0-litre twin-turbo diesel has been retuned for low-rev desert racing, so every time I pass 2,500rpm, my co-driver for the day shouts at me to change up. He's not trying to protect the car, but tap into the peak torque, which arrives at 2,100rpm.
• MINI's greatest concept cars
A six-speed Sadev sequential gearbox is operated via a large lever next to the steering wheel, and after each upchange the turbos spool up, then catapult the MINI forward again. In one of the tighter corners, where the sand is really soft and deep, I feel I've left it in too high a gear, but my co-driver suggests keeping the throttle buried, and sure enough the MINI finds traction and we blast out in a flurry of dramatic sand plumes. A loud roar adds to the raw experience.
The high up seating position takes a lot of getting used to, as it feels like the MINI is going to topple over, but it never does – and a passenger ride with Dakar winner Joan 'Nani' Roma later in the day reveals how far we were from the MINI's limits. He attacks the sand as if it's insulted him, and on every landing I'm crushed against my harnesses. It's an astounding display of his skill, the car's ability... and a co-driver's stamina. 
To think the crews keep this up for six hours a day over the Dakar's two weeks is mind-numbing. I was out of breath after half an hour and sore for days after. At least the regular Countryman doesn't do that to you...
Q&A: Joan 'Nani' Roma 
Spaniard Roma won 2014's Dakar for MINI, becoming only the third person to have triumphed on a bike and in a car.
Partnership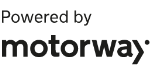 Need to sell your car?
Find your best offer from over 5,000+ dealers. It's that easy.
What's it like to drive the Dakar?
"In a way, it's a lot like a World Rally Championship event, only much bigger. The stages [in South America] are shorter than they were in Africa, and you drive flat-out like the WRC. But the car is much stronger because endurance is very important."
How does car compare to bike?
"With the car, you have your co-driver, and you work together to get to the finish. On a bike, you're alone with no help, so it's a lot harder."
Can you win Dakar 2015?
"We have a new chassis, but the rest of the car doesn't have any big changes, so if we have good luck we will be there at the end."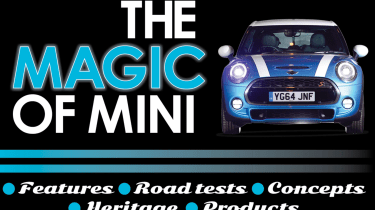 The Magic of MINI: special feature
• The future of MINI: head man Jochen Goller reveals all• Classic Mini vs modern MINI: which is the better car?• How many MINIs? The MINI range reviewed• Eight design innovations that made the MINI• MINI's greatest concept cars• Paddy Hopkirk and the Mini that won the Monte Carlo Rally• Can the new MINI 5-door really be used as a family car?• MINI Countryman ALL4 Racing Dakar Rally ride review• MINI UK factory: how we make the MINI• MINI adverts: the campaigns that built the brand• Win a MINI for a year