MINI UK factory: how we make the MINI
We visit the MINI factory to see how young apprentices are learning the ropes from established hands to secure brand's future
Of all the car factories in the UK, it's MINI's Plant Oxford that arguably has the richest history. Last year, the facility in Cowley clocked up 100 years of car manufacturing and can count itself as a key part of Britain's automotive landscape.
From Morris Marinas and Austin Healey Sprites to Rover 800s and the original Mini, workers at the Cowley site have screwed together some of the country's most famous cars. And since 2001, the plant has been the home of the 'new' MINI, with staff now building five different model lines. Oxford is the place where the new MINI Hatch, 5-dr, Convertible, Roadster and Coupe are all made – and it's this chapter and beyond that sees the factory enjoying its most colourful and exciting period ever.
• MINI's greatest concept cars
BMW received the keys to the plant in 1994 and the company has celebrated numerous milestones since then, the latest of which is the three millionth 'new' MINI being built, and the plant exporting its two millionth MINI. 
With landmarks being set and records broken, BMW isn't resting on its laurels, however. Plant Oxford, along with its sister sites in Hams Hall, West Midlands (engines), and Swindon, Wilts (body pressings and sub-assemblies), is undergoing one of its largest overhauls.
By 2015, £750million will have been invested over a three-year period into the three sites, which sees a new 1,000-robot bodyshop at Oxford and new equipment at Swindon and Hams Hall. It takes the BMW Group's total investment in UK production to £1.75billion since 2000.
One key ingredient to that success is undoubtedly the 4,000 workers. Plant Oxford enjoys a strong mix of experienced male and female staff and is a breeding ground for the next generation.
The BMW Group's apprenticeship programme is one of the most hands-on in the business and sees youngsters learn the key skills of human resources and business right up to engineering thanks to a state-of-the-art £1million training academy. At the end of the programme, apprentices earn an NVQ level three qualification or can continue on to gain a degree.
Plant Oxford is also keen to dispel the image that engineering is just for men. The BMW Group's 'Girls Go Technical' programme (which this year ran during the October half term) encourages young women aged between 15 and 24 to take up a career in the industry. From soldering wires to a car rolling off the production line, the girls follow the entire process of building a MINI. Auto Express popped along to Plant Oxford to meet established and upcoming talent.   
From MINI academy to MINI experts
Emma Cross - Apprentice
"I visited Plant Oxford during a school trip and I was immediately hooked. My grandfather, father and mother have all worked here. I'm not a car fan, but MINI is such a cool brand to work for."
Charlie West - Maintenance engineer apprentice
"I'm currently in my second year and I'm really enjoying it. I've always been interested in engineering and I was delighted to have the opportunity to work at Plant Oxford." 
Partnership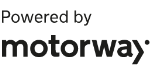 Need to sell your car?
Find your best offer from over 5,000+ dealers. It's that easy.
Leonie Jurkschat - Girls Go Technical participant
"Engineering is an area I would like to go into and this 'Girls Go Technical' programme is really great. I've met new people and learned some amazing skills. It's like extra work experience."
Simon Farrall - Head of apprentice and associate training
"We are changing the perception that engineering is male dominated and are giving our apprentices all the skills they need. Some of our most senior people are ex-apprentices." 
Frank Bachmann - MD, MINI Plants Oxford & Swindon
"MINI is the master of personalisation. We build a similarly specced MINI every three to four years – that shows just how unique every car we build is. Customers love it."
Mick Fisher - Facilities manager
"I've been working here since 1965 and the biggest change has been the attention to quality. New technology has allowed us to improve the way we build cars and build them quicker than ever."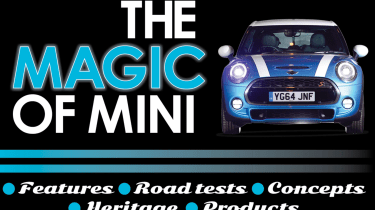 The Magic of MINI: special feature
• The future of MINI: head man Jochen Goller reveals all• Classic Mini vs modern MINI: which is the better car?• How many MINIs? The MINI range reviewed• Eight design innovations that made the MINI• MINI's greatest concept cars• Paddy Hopkirk and the Mini that won the Monte Carlo Rally• Can the new MINI 5-door really be used as a family car?• MINI Countryman ALL4 Racing Dakar Rally ride review• MINI UK factory: how we make the MINI• MINI adverts: the campaigns that built the brand• Win a MINI for a year