Long-term test review: MINI Countryman PHEV
Final report: Electric tailgate has a mind of its own, but we'll still miss our MINI Countryman PHEV
Find your MINI Countryman
Offers from our trusted partners on this car and its predecessors...
Or are you looking to sell your car?
Advertisement
Our MINI Countryman PHEV has impressed us during its time on the fleet, but it's a shame you need better weather to benefit fully from the clever powertrain.
Mileage: 8,053Economy: 56.6mpg
While our MINI Countryman plug-in hybrid may have retro-inspired looks, it is bang up to date under the skin, with enough essential gizmos to keep hardened technophiles happy.
But there is one gadget that I've decided is more hassle than it's worth. In fact, I am starting to think the £375 automatic boot opening device might have something against me.
It's meant to operate 'hands-free', where you wave your foot underneath the back bumper to get it to open up while your hands are full. But it only seems to work about a third of the time we try it. I have largely given up bothering now, because it's hard not to be self-conscious when you're in a crowded car park, stood on one leg while waving the other under the bumper.
We might have thought the gadget had given up working entirely, except for the fact it springs into life at some random times. The most common is when refuelling. You can be stood to one side of the car, keeping still and filling up, when suddenly the boot will open.
More worrying is the tendency of the hatch to close itself on your head while you're loading. The mechanism operates slowly enough to give you time to duck out of the way, but sometimes I get the feeling that it's trying to trap me. Still, the haunted boot is our only complaint with the MINI's technology. Some of the other gadgets are really clever and we'll miss them now the car is leaving our fleet.
The phone holder is the perfect example of tech done right. Lift the armrest and there's a space to put away your smartphone, out of sight and temptation. A charging pad is built in, meaning the latest generation of Apple and Android devices can be connected and powered up wirelessly.
The same goes for the pre-heater function. Set the timer inside the car and it will ensure the MINI is warm and defrosted when you're ready to leave home in the morning, using power from the electricity mains rather than the car's engine or battery. It could make de-icer and scrapers obsolete – just as long as you remember to set it.
The recent colder weather has had an impact on our energy use, though. Battery-powered vehicles are known to suffer in the winter and the MINI won't switch to all-electric mode at all if the temperature is zero or below. That, on top of constant use of the car's fans and heated seats, has meant we're getting through more petrol, even on the shortest trips, and consumption has risen to 56.6mpg. Then there are the costs added to my home electricity bill by plugging the Countryman in every day.
We've had to visit the petrol station more often during the cold snap, which is a shame – and then there's the risk of awakening that haunted boot.
When conditions were better earlier in the year, we did manage a much more impressive 65.1mpg from our MINI in a previous report, which proves that if you're careful about keeping the PHEV charged up and using the all-electric range wherever possible, the clever hybrid technology really works. Also, the four-wheel-drive system proved useful in the worst of the snow, helping us to get where we needed to go without any problems – so the Countryman even managed to live up to its SUV styling in that way.
Partnership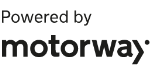 Need to sell your car?
Find your best offer from over 5,000+ dealers. It's that easy.
The colder weather has highlighted some of the great – and not so great –points of the MINI hybrid as well. The all-wheel drive and pre-heat function have been welcome in the snow and ice, but the chill takes away the precious battery capacity and means that you're running on petrol for longer.
We'll miss having the Countryman plug-in on our fleet; its eager powertrain and entertaining handling have made every trip better, and the fuel savings mean that enjoyment is guilt-free, too.
MINI Countryman PHEV: update
We're reaping economic rewards of our MINI Countryman plug-in hybrid
Mileage: 6,689Economy: 65.1mpg
If you want to buy some perfume or a litre of gin, you can nip down to your nearest shop. Or you can get it at an airport and lug it around on holiday with you. That may make no sense, but some people do it to save a few quid in tax.
Our MINI Countryman hybrid similarly involves compromises to help reduce bills – but they are compromises worth making.
Company car users pay Benefit In Kind (BiK) tax based on the emissions of the vehicle, and the MINI has a really low official figure of 49g/km. Higher-rate taxpayers can save £292 per month over those choosing the diesel version.
That's pretty compelling, but it's not the full story. Just like that duty free shopping, we're finding you need to sacrifice in order to save, although the drawbacks are only marginal.
Plugging in is as easy as recharging your iPhone, and just as you wouldn't forget that when you park up and climb out, you don't forget to hook the MINI up to the mains, either.
It's a small price to pay for that big tax break over the diesel, and when you top up the battery pack where possible you'll notice the difference.
Public charging points and relatives' houses have donated some kilowatts, providing some cheap charge where possible, and as a result of all this effort the Countryman is now averaging 65.1mpg. That's pretty impressive for a compact SUV with a petrol engine.
Granted, the recent cold conditions do impact the all-electric range; even with careful driving we haven't seen more than around 16 miles on a full charge. But the electrified ALL4 Countryman has a trick up its sleeve. The petrol engine drives the front wheels and the e-motor powers the rears, so there's a surprising level of traction without the shortcomings of a normal four-wheel-drive system. This helped as snow fell around my rural Hertfordshire home not so long ago, and while the set-up isn't the most responsive, it shows that there's more to the MINI than just accountant-friendly costs.
MINI Countryman PHEV: first report
As the plug-in hybrid MINI Countryman PHEV joins our fleet, we consider the merits of having two fuel sources
Mileage: 4,589Economy: 53.1mpg
Three decades ago one of the most memorable adverts on TV was for Wash & Go. A cheerful catchline asked us why we thought it necessary to take two bottles into the shower when just one would do.
If eighties tech allowed us to combine shampoo and conditioner into one, then is it a backwards step that our new MINI Countryman PHEV needs two types of fuel? Is it an inconvenience or a great advance? That question has us in a bit of a lather.
There's no doubting the tech really is clever. MINI has combined a 1.5-litre petrol three-cylinder at the front and an 87bhp electric motor at the rear; together they produce a substantial 221bhp. There's the added advantage of four-wheel-drive grip, potential for great economy and silent, clean EV running when you're in town.
The system works seamlessly, flicking almost imperceptibly between the modes; you have to check the car's built-in monitor to see where your propulsion is coming from. Putting the MINI into Sport mode when the battery is charged means it's really quite lively, too, especially at lower speeds. There will be few cars which could beat the MINI away from a standstill, because the petrol engine starts quickly and comes to the aid of the electric motor, making slotting into gaps in the traffic easy.
Making the most of the performance hits efficiency, though. The electric part only works really well if the battery is charged, and that means plugging it in at the end of every journey.
Filling up with electricity is far cheaper than filling up with petrol, so we plug the MINI in at every opportunity. As I have sockets at home and can usually find a charging point in the Auto Express car park, it means the MINI is getting its battery topped up twice a day.
This regime means the engine is only being used on a few junctions of motorway and at the end of the journey when the battery is inevitably depleted. With this routine (and a few longer journeys in between) it means the MINI is averaging 53.1mpg. That's pretty impressive for a car with 221bhp.
So far so good, but it's not all rosy. For a start, it's a reasonable amount of effort attaching cables at the end of every journey. As the MINI will only manage 15 to 20 miles on EV power alone, you do need to top up even after popping to the shops.
Longer journeys mean the petrol engine is working hard, which ensures it's not that economical when there's no electricity left to help out, especially as it has to carry around the 150kg extra weight of a battery and electric motor. On petrol power alone, the MINI will manage around 35mpg.
Fitting all of that extra hardware has also meant the fuel tank has been shrunk to make room, with the capacity going down from 51 litres to 36 litres. As a result, those longer journeys are a bit of a chore – on a recent long haul we had to fill up twice in one day as the range dips down to 220 miles. Add in the need to plug in, too, and it all starts to seem like an inconvenience.
Still, due to the fact its official fuel consumption figures are so good, the hybrid makes enormous sense as a company car because it will save drivers a fortune in emissions-based Benefit-in-Kind tax. London commuters like me are spared the Congestion Charge, too.
*Insurance quote from AA (0800 107 0680) for a 42-year-old in Banbury, Oxon, with three points.