Mitsubishi Shogun Sport vs Hyundai Santa Fe vs Skoda Kodiaq
The new Mitsubishi Shogun Sport takes on seven-seat SUV rivals in the shape of the Hyundai Santa Fe and Skoda Kodiaq
Mitsubishi is in a process of reinventing itself. It started with the Outlander PHEV, which captured a section of the market that no other car company was filling when it launched. Then there was the Eclipse Cross, a model aimed at the rapidly-growing mid-size SUV class with its modern looks and up-to-date tech.
The latest model is the Shogun Sport, a new seven-seat SUV from the brand with a focus on practicality and versatility. But can the newcomer bring another step of evolution for the Japanese manufacturer? We've put it up against the latest version of the Hyundai Santa Fe to find out. 
While the Shogun Sport is a fresh addition to the range, the Santa Fe is an established choice, although it has been updated recently to keep it competitive, with a new look complemented by chassis revisions to improve its road manners, as well as extra equipment inside. Both will take on our current favourite car in this class, the Skoda Kodiaq. This model has proven itself to be as spacious, frugal and comfortable as you could want a large SUV to be – but can it hold onto its crown in this seven-seater showdown? 
More reviews
In-depth reviews
Road tests
In this test, we'll find out which model has the best combination of practicality, comfort and kit. But buyers also want a cost-effective family car, so the winner will have to be great value for money, too.
Mitsubishi Shogun Sport
| | |
| --- | --- |
| Model: | Mitsubishi Shogun Sport 2.4 DI-DC 4WD auto '4' |
| Price: | £39,775 |
| Engine: | 2.4-litre 4cyl turbodiesel, 179bhp |
| 0-60mph: | 10.4 seconds |
| Test Economy: | 28.8mpg/6.3mpl |
| CO2: | 227g/km |
| Annual Road Tax: | £140 |
The Mitsubishi Shogun Sport is a large SUV with a lot to prove. At £39,775 in top-spec '4' trim, it will need plenty of practicality, technology and comfort to beat these more established rivals. No options are available, so it's packed with kit, but is that enough for this large SUV to be competitive?
The high-riding chassis not only means the Shogun Sport towers over its rivals, it also contributes to a poor ride and handling balance. The ride never settles down and the Mitsubishi constantly jiggles around. It's only on smoother roads where the SUV doesn't jostle and shake.
The low-speed ride is poor, and it's also noisy and uncomfortable on the motorway – although at higher speeds it does settle down a bit more. It's a far cry from the relaxed and comfortable competition from Hyundai and Skoda here.
In addition, the long suspension travel and unsettled ride mean the Shogun Sport doesn't offer much in the way of driving enjoyment. It's not as if it needs to be as agile as a sports car, but the high level of body roll in corners is disconcerting and forces you to drive much more slowly than in the other cars to feel safe and comfortable on a twisty road.
The heavy body shifts around as you drive, occasionally resulting in boat-like pitching forward and back as you accelerate and brake. This sort of handling is acceptable in an unladen pick-up truck, but it's poor in a near-£40,000 family SUV.
In our 0-60mph tests the Mitsubishi was the slowest car, and it trailed in some of our in-gear assessments, too. It was slowest from 30-50mph in third and from 50-70mph in fifth it was tied with the Skoda, at 6.4 seconds (the Hyundai took 5.7 seconds). 
Partnership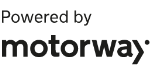 Need to sell your car?
Find your best offer from over 5,000+ dealers. It's that easy.
The auto gearbox is smooth enough when you're driving normally, but the changes are pretty slow, so it's best driven gently. The large-capacity diesel engine is also very noisy, particularly at idle. 
There is one good aspect to the Mitsubishi's chassis: its strong off-road ability. The Shogun Sport is much more capable than its rivals here. But few owners will use it for that, and there are better choices of serious off-roader for this kind of money.
Testers' notes: "The Shogun Sport features a selectable four-wheel-drive system with a locking differential. Combined with its plentiful ground clearance and chunkier tyres, it has the most off-roading capability."
Hyundai Santa Fe
| | |
| --- | --- |
| Model: | Hyundai Santa Fe 2.2 CRDi 4WD auto Premium |
| Price: | £40,795 |
| Engine: | 2.2-litre 4cyl turbodiesel, 197bhp |
| 0-60mph: | 9.4 seconds |
| Test Economy: | 34.9mpg/7.7mpl |
| CO2: | 162g/km |
| Annual Road Tax: | £450 |
The latest Hyundai Santa Fe is more upmarket than ever, and it's the flagship car in the Korean brand's SUV stable. It's the most expensive model on test, costing £40,795 in this Premium trim. But do the updates and additions justify the extra cash?
For most people who buy big family cruisers, ride comfort will be a core selling point – and the Hyundai impresses in that field. Its soft suspension set-up glides relatively smoothly over rough roads, coping well with imperfections at any speed. It's quiet in the cabin at speed as well, and even the gruff 2.2-litre diesel engine doesn't intrude too often.
The car is certainly much more refined than the noisy Shogun Sport, and much more comfortable, too. It's about on par with the Skoda for ride quality. However, its numb steering and greater body roll mean it's not quite as good to drive on a twisty road as the Kodiaq. Still, while the Mitsubishi feels out of its depth at anything more than a gentle pace, the Santa Fe's well-weighted controls ensure it at least delivers respectable handling.
The diesel engine is not only the most potent here, it also delivers the most pull from low revs, with 440Nm of torque at 1,750rpm. And while the 1,895kg kerbweight held the Santa Fe back in our acceleration tests, and overall it fell behind the Skoda in some areas, the car was faster in others.
It managed 0-60mph in 9.4 seconds, which was 1.1 seconds slower than the Skoda, but way ahead of the heavy Mitsubishi (the other cars posted times of 8.3 and 10.4 seconds respectively). Through the gears the Hyundai was slower than the DSG Kodiaq from 30-70mph, because the box doesn't shift as quickly; it took 8.5 seconds to the Skoda's 8.0 seconds. The Mitsubishi recorded a time of 10.5 seconds.
In some gears the Hyundai performed better. It went from 30-50mph in fourth in just 4.4 seconds, while the Mitsubishi took a similar 4.5 seconds and the taller-geared Skoda 6.4 seconds. In fifth the Santa Fe posted an impressive time of just 5.7 seconds to go from 50-70mph, while the Shogun Sport and Kodiaq both completed the test in 6.4 seconds.
Tester' notes: "The Hyundai is the only model here with a price in excess of £40,000, which means you'll pay an extra £310 in road tax each year for the first five years, bringing the annual VED total to £450."
Skoda Kodiaq
| | |
| --- | --- |
| Model: | Skoda Kodiaq 2.0 TDI 190 DSG 4x4 Sportline |
| Price: | £37,590 |
| Engine: | 2.0-litre 4cyl turbodiesel, 187bhp |
| 0-60mph: | 8.3 seconds |
| Test Economy: | 39.3mpg/8.6mpl |
| CO2: | 151g/km |
| Annual Road Tax: | £140 |
The Skoda Kodiaq is the car to beat here as our current class leader. We're testing it in SportLine trim to match the level of kit the other models offer, with a 187bhp 2.0-litre engine, DSG box and four-wheel drive. It's the priciest Kodiaq, but is still cheaper than both rivals, at £37,590.
Many VW Group cars use the 2.0 TDI diesel engine that powers this version of the Kodiaq, and it's just as good here. It's smooth for a four-cylinder diesel and is much quieter both at idle and on the move than the noisy Mitsubishi unit.
The Skoda outperformed its rivals in many of our tests at the track, mainly because it's the lightest car here by a big margin. It took 8.3 seconds to go from 0-60mph, which was 1.1 seconds quicker than the Hyundai and 2.1 seconds up on the Mitsubishi.
The quick-shifting dual-clutch box meant the Kodiaq was fastest from 30-70mph through the gears as well. It also beat its rivals from 30-50mph in third gear, taking 3.2 seconds. The Mitsubishi and Hyundai managed 4.0 and 3.6 seconds respectively.
In higher ratios, the Skoda started to trail, though. It went from 50-70mph in seventh in 16.4 seconds, while the Shogun Sport and Santa Fe took just 9.1 and 9.3 seconds respectively – but both have an extra ratio.
However, the Kodiaq is easily the most composed car of the three in corners, and while the steering doesn't have a lot of feel it's more precise than the others here. But it doesn't sacrifice comfort, because the Kodiaq rides well, soaking up rough surfaces and bigger potholes. At low speed you can feel larger bumps more than in the Hyundai due to the SportLine trim's bigger wheels, but it's way ahead of the Mitsubishi, which rides poorly. The driving position is comfortable, too, although it is fairly upright and taller drivers might find their legs obstruct the steering column.
As the Skoda's engine produces its max torque low down in the rev range from 1,750rpm, it doesn't have to hold onto gears, which helps with refinement. Driving at a relaxed pace, the rattly diesel is firmly in the background and the noise only picks up when you put your foot down. This is similar to the driving experience in the Hyundai, which also has plenty of low-down grunt, while the Shogun Sport doesn't produce its maximum torque until 2,500rpm.
Testers' notes: "The Kodiaq gets five seats in basic S trim, while SE, SE L and Edition models can be upgraded to seven seats for £980 extra. The top-spec Scout and SportLine models are seven-seaters as standard."
Verdict
First place: Skoda Kodiaq
This is the most expensive Kodiaq you can buy, and it's still significantly cheaper than both of its rivals here. That means it's great value, but when you consider that it's also the most spacious car here, the best to drive and the cheapest to run, the Skoda is a clear winner. It holds onto its crown as the best seven-seat family SUV you can buy, although we'd choose a lower-spec model.
Second place: Hyundai Santa Fe
The latest version of the Hyundai Santa Fe is the best yet. It's comfortable and the interior improvement means it feels more upmarket. You get more standard kit than on many premium rivals, too. It's also spacious and has a great infotainment system. But the high list price means it falls behind on value for money, especially as this impacts on running costs as well.
Third place: Mitsubishi Shogun Sport
If you're looking for a rugged, seven-seat SUV with genuine off-road ability, the Shogun Sport has some appeal. But on the road it's not a great choice. The uncomfortable ride, cheap-feeling cabin and noisy engine mean it feels outdated from behind the wheel, and it doesn't even make up for that with space. It's the smallest choice here and has the least headroom, too.
Rivals
Peugeot 5008 2.0 BlueHDi 180 EAT8 GT
Price: £37,900Engine: 2.0-litre 4cyl,178bhp
The Peugeot 5008 is a match for the Kodiaq when it comes to practicality, ride comfort and value for money. It also has one of the best interiors in its class and features plenty of standard equipment. The rearmost seats are a little cramped, though.
SsangYong Rexton 2.2 auto 7 seat Ultimate
Price: £38,495Engine: 2.2-litre 4cyl, 179bhp
As with the Shogun Sport, the Rexton has a rugged feel and is capable off-road, but it's also more refined and easier to drive than the Mitsubishi. It has a huge list of standard kit as well, and the interior is very spacious. Its jittery ride is disappointing, though.
Figures
| | | | |
| --- | --- | --- | --- |
|   | Skoda Kodiaq 2.0 TDI 190 DSG 4x4 SportLine | Hyundai Santa Fe 2.2 CRDi 4WD auto Premium | Mitsubishi Shogun Sport 2.4 DI-DC 4WD auto '4' |
| On the road price/total as tested | £37,590/£39,580 | £40,795/£41,485 | £39,775/£40,425 |
| Residual value (after 3yrs/36,000) | £17,539/46.7% | £19,149/46.9% | £16,475/41.4% |
| Depreciation | £20,051 | £21,646 | £23,300 |
| Annual tax liability std/higher rate | £2,569/£5,139 | £2,953/£5,907 | £2,786/£5,572 |
| Annual fuel cost (12k/20k miles) | £1,877/£3,128 | £2,113/£3,522 | £2,561/£4,268 |
| Insurance group/quote/VED | 23/£539/£140 | 40/£562/£450 | 38/£724/£140 |
| Cost of 1st/2nd/3rd service | £169/£279/£169 | £28p/m (£729 3 yrs) | £750 (3yrs) |
|   |   |   |   |
| Length/wheelbase | 4,697/2,791mm | 4,770/2,765mm | 4,785/2,800mm |
| Height/width | 1,655/1,882mm | 1,703/1,890mm | 1,805/1,815mm |
| Engine | 4cyl in-line/1,968cc | 4cyl in-line/2,199cc | 4cyl inline/2,442cc |
| Peak power/revs | 87/3,500 bhp/rpm | 197/3,800 bhp/rpm | 179/3,500 bhp/rpm |
| Peak torque/revs | 400/1,750 Nm/rpm | 440/1,750 Nm/rpm | 430/2,500 Nm/rpm |
| Transmission | 7-spd DSG auto/4WD | 8-spd auto/4WD | 8-spd auto/4WD |
| Fuel tank capacity/spare wheel | 60 litres/repair kit | 71 litres/space saver | 68 litres/full-size |
| Boot capacity (seats up/down) | 270/560-765/2,005l | N/A/547/1,625 litres | 131/502/1,488 litres |
| Kerbweight/payload/towing weight | 1,720/767/2,000kg | 1,895/699/2,000kg | 2,105/605/3,100kg |
| Turning circle | 11.6 metres | 11.4 metres | 11.2 metres |
| Basic warranty (miles)/recovery | 3yrs (60,000 miles)/3yrs | 5yrs (unlimited)/1yr | 5yrs (62,500 miles)/3yrs |
| Driver Power manufacturer/dealer pos. | 6th/8th | 15th/12th | N/A/10th |
| NCAP: Adult/child/ped./assist/stars | 92/77/71/54/5 (2017) | N/A | N/A |
|   |   |   |   |
| 0-60/30-70mph | 8.3/8.0 secs | 9.4/8.5 secs | 10.4/10.5 secs |
| 30-50mph in 3rd/4th | 3.2/6.4 secs | 3.6/4.4 secs | 4.0/4.5 secs |
| 50-70mph in 5th/6th/7th/8th | 6.4/9.2/16.4 secs/N/A | 5.7/6.7/9.3/14.1 secs | 6.4/7.0/9.1/12.5 secs |
| Top speed/rpm at 70mph | 129mph/1,800rpm | 127mph/1,700rpm | 112mph/1,900rpm |
| Braking 70-0/60-0/30-0mph | 57.9/36.9/11.1m | 46.4/34.5/9.0m | 51.5/37.4/9.7m |
| Noise outside/idle/30/70mph | 73/53/64/69dB | 71/43/61/72dB | 72/50/58/71dB |
| Auto Express econ. (mpg/mpl)/range | 39.3/8.6/519 miles | 34.9/7.7/545 miles | 28.8/6.3/431 miles |
| Govt urban/extra-urban/combined | 42.8/53.3/49.6mpg | 38.2/51.4/45.6mpg | 37.2/37.2/32.8mpg |
| Govt urban/extra-urban/combined | 9.4/10.9/11.7mpl | 8.4/11.3/10.0mpl | 6.0/8.2/7.2mpl |
| Actual/claimed CO2/tax bracket | 193/151g/km/35% | 217/162g/km/37% | 263/227g/km/37% |
|   |   |   |   |
| Airbags/Isofix/park sensors/camera | Six/yes/yes/£385 | Six/yes/yes/yes | Eight/no/yes/yes |
| Auto box/lane-keep/blind spot/AEB | Yes/£910/£910/yes | Yes/yes/yes/yes | Yes/no/yes/yes |
| Climate ctrl/cruise/leather/heat seats | Yesy/yes/Alcantara/yes | Yes/yes/yes/yes | Yes/yes/yes/yes |
| Met paint/LEDs/keyless/pwr tailgate | Yes/yes/yes/yes | £690/yes/yes/yes | £650/yes/yes/no |
| Nav/dig dash/DAB/connected services | Yes/no/yes/yes | Yes/no/yes/yes | No/no/yes/no |
| Wireless charge/CarPlay/Android Auto | No/yes/yes | Yes/yes/yes | No/yes/yes |