Best concept cars of the 2017 Frankfurt Motor Show
We run through the best future-previewing concept vehicles at this year's Frankfurt Motor Show
As well as demonstrating their latest showroom-ready production models, carmakers often use motor shows to give the press and public a glimpse of what the future holds. Frankfurt Motor Show is one of the biggest events of its type, so there were plenty of futuristic concepts on display at the 2017 version. 
Concept cars let manufacturers roll out all kinds of ideas, technology and mobility solutions, showing-off what is technically possible and ensuring the public know their future is strong. They are even used to test the press and public's reaction to future model designs so they can decide what stays for the production car and what is binned in the design studio.
Frankfurt is one of the biggest motor shows in the world, let alone Europe, so many manufacturers save their boldest and most exciting concepts for it. With the pressure of a car having to meet all sorts of regulations and requirements for production well and truly off, designers often go all-out to showcase their talents and let their imaginations run wild.
Below is a round-up of our picks of the concept car crop at Frankfurt 2017…
Aspark Owl
Not all show-stopping concepts have to come from the automotive giants, as the Japanese Aspark Owl shows. The nocturnal bird is a symbol of good fortune in Japan and having made bold claims of this automotive namesake being the world's fastest accelerating EV, the start-up company will certainly need some.
No official power or performance figures have been released for the Owl, but it would need to trump the current EV acceleration record holder, the Rimac Concept One, which has 1,207bhp and does the 0-62mph sprint in 2.5 seconds. While the Owl's dynamic debut may be a way off, its arresting looks meant plenty of attention from inquisitive Frankfurt showgoers.
Audi Aicon concept
One of a pair of autonomous Audi concepts, the Aicon is a four-door four-seater that demonstrates both the brand's future exterior design plans and how cabin packaging could work for cars without a wheel or pedals – a problem car makers are keen to tackle as the autonomous age dawns.
At 5.4m long the Aicon is easily one of the largest concepts at the show – and 20cm bigger than Audi's long wheelbase A8. It shows how far the VW Group's electric MEB platform could be stretched. Promising a 500-mile pure electric range, and with a host of new tech including a mini drone that illuminates the occupants' path once they step out of the car, it shows Audi is getting serious about autonomy.
BMW i Vision Dynamics concept
It's still a few years off yet, but BMW's 'i' electric car sub-brand is set to expand for 2020 with the addition of the i5 saloon. Sitting between the i3 small car and i8 sports car, the i5 is previewed at Frankfurt by the i Vision Dynamics concept car.
The i5 is one of 12 all-electric cars BMW is planning to release by 2025 and this concept car hint at its make-up boasts a Tesla-baiting range of 373 miles as well as a 0-62mph time of just four seconds. It also features level three autonomy, allowing the vehicle to control all functions but giving the driver the ability to take over when needed.
Honda Urban EV concept
There are plenty of curvy, futuristic concepts on display at Frankfurt, so when something boxy and retro-inspired turns up we take notice. The Honda Urban EV concept takes inspiration from the original Civic of the seventies, and will form the basis of a small electric production car arriving in 2019.
Partnership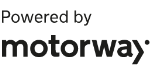 Need to sell your car?
Find your best offer from over 5,000+ dealers. It's that easy.
It's 10cm shorter than a Honda Jazz supermini and features a minimalist cabin design with a huge central screen. Rear-hinged doors allow easy access for two in the back, while an interactive display between the headlights can show messages for other road users.
Kia Proceed concept 
Given the products the Korean carmaker was offering less than a decade ago, we expect many to see the Proceed concept at Frankfurt and ask 'is that really a Kia?'. Previewing a sleek shooting brake addition to the forthcoming Cee'd range, it pushes the brand into the realms of real desirability.
Said to show "extended hot hatch styling", the concept could replace Kia's three-door Pro_ceed in future as sales of that bodystyle decline. No technical details have been released yet, but we could potentially see this developed for production within the next couple of years.
Mercedes-AMG Project One
Arguably one of the overall stars of this year's Frankfurt show, the jaw-dropping Mercedes-AMG Project One concept is a near-production preview of a 2019 hypercar designed to show up the McLaren P1. It features trick aerodynamics and a cool £2.4m estimated pricetag, but the most unique thing about it is found under the skin.
The Project One features a powertrain that isn't just inspired by Formula 1, but lifted almost in its entirety from the racing cars. The turbocharged 1.6 litre V6 with four electric motors promises over 986bhp and can take it from 0-124mph in six seconds flat. It goes on to a top speed of 217mph, by which time the motor will be spinning at an incredible 11,000rpm.
Renault Symbioz
We're used to seeing carmakers' previews of an autonomous future, but Renault has taken the idea to another level. The Symbioz concept isn't just a car to take you from A to B; it actually functions as an extension of your home.
The upper half of the concept is covered almost entirely in glass, and the whole roof portion lifts upwards on demand. It can then be used as a versatile extra room, with lounge-style seating that automatically pivots to aid access. Renault paints the picture of a platform built into the side of your home that can elevate the car into the building, or provide a relaxing place to sit on a roof terrace.
Smart Vision EQ ForTwo concept
Smart will play an integral part in Daimler's ride-sharing mobility solutions in years to come, and this concept is built exclusively to showcase that. The Vision EQ ForTwo concept previews an electric, autonomous two-seat city car that could hit the streets in 2030.
It's exactly the same length as today's ForTwo, but with Level 5 autonomy it has no steering wheel or pedals. A 24-inch central screen displays any info or entertainment the occupants require, while the entire front grille is a digital readout that can display welcome messages or alert pedestrians. A production car would have no private owner – instead customers can 'hail' it via a smartphone app.
Which is your pick of the Frankfurt 2017 concept cars? Have your say in the comments…