Top 5 craziest cars at Geneva Motor Show 2014
We pick out the top five weirdest and wackiest cars from the 2014 Geneva Motor Show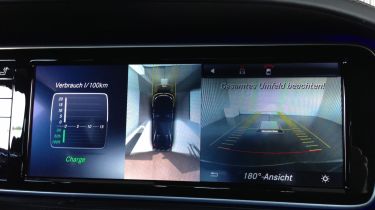 For every shiny new piece of metal at motor shows there's also something a little less easy on the eye. As one of the biggest car events of the year, Geneva Motor Show crams in car makers, modifiers and coachbuilders from across the globe all showcasing their latest creations on the grandest stage. Auto Express has already rounded up the pick of the new cars and concept cars from Geneva 2014 but what about the craziest cars? Our team runs through some of the cars that were getting all of the attention for all of the wrong reasons.
• Best car videos from Geneva Motor Show 2014
Carlsson CS50 Versailles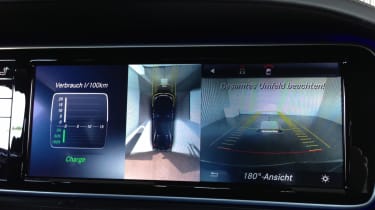 With car modifiers and tuners becoming a common sight at motor shows, its essential your car stands out. German tuner Carlsson certainly managed that with its gold plated CS50 Versailles – formerly a new Mercedes S-Class. It's name leaves you under no illusion as to what the inspiration behind the model is and Carlsson claims 10 of the 25 that will be produced have already been snapped up. The process of covering the CS50 Versailles in gold takes over 200-man hours per car.
 
Mansory Carbonado GT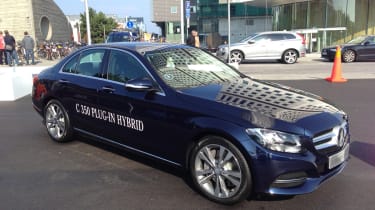 Infamous German car tuner Mansory, debuted its latest creation at Geneva this year. Based on a Lamborghini Aventador, this Carbonado GT packs the punch to match its visual impact. Under the carbon fibre skin, Mansory has managed to squeeze 1,578bhp from the 6.5-litre V12 engine courtesy of two turbochargers. Lashing of carbon fibre on the new bodykit, bonnet, roof and tailgate will ensure you won't go unnoticed.
 
Nimrod 458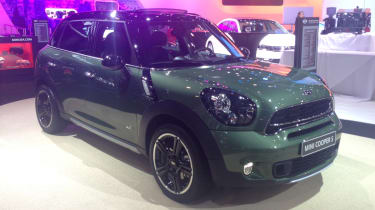 Once upon a time this was a perfectly proportioned and achingly beautiful Ferrari 458. Slovakian tuning company Nimrod Elite, has affixed a radical bodykit, squared off the curvaceous panels in the hope of giving it some resemblance to the track-bred Ferrari FXX.

Brabus B63S 6x6 700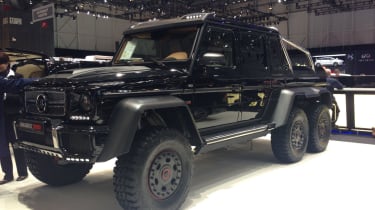 If the standard Mercedes G63 6x6 AMG was a little too modest for you, Barbus has just the answer. The German car maker's official tuning arm has added more power, more carbon fibre and a whole lot more menace with its Brabus B63S 700. Power from the 5.5-litre V8 Biturbo is up by 154bhp to 690bhp, driving all six wheels. Weighing almost four tons at 3775kg, the top speed is limited to 100mph, a restriction of the 37-inch wheels rather than the monstrous powertrain.
 

Hamann Limited Lamborghini Aventador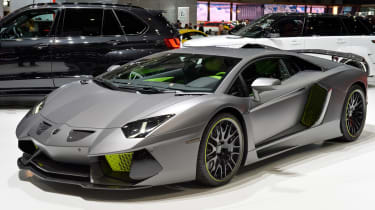 Being a Lamborghini you'd expect tuners to appreciate the style and presence of cars such as the Aventador. However, when motor shows come around modifiers like Hamann take it as their cue to take things to the extreme. It wears a stealth matt grey finish with piercing green exterior accents, while at the front there's a new carbon fibre constructed nose. Power from the 6.5-litre V12 has also been upped to 755bhp.