Euro NCAP launches world's first tests for driver-assist technology
New testing regime will assess how well adaptive cruise, lane-keep assist and other driver assist tech functions; firms marked down for inappropriate marketing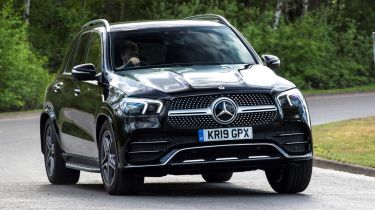 A new set of safety tests that assess how well systems such as adaptive cruise control and lane-keep guidance work has been launched, aiming to give greater clarity to drivers in a market riddled with different system names and functionalities. The tests, developed by Euro NCAP and Thatcham Research, are the first of their kind.
While the grades given to a car's safety assist technology won't affect a car's overall Euro NCAP star rating - partly as many of these systems are optional - cars will be given a mark based on how well the systems work, and how accurately they are marketed to consumers. How well the systems perform when the driver overrules them by altering the car's course is also assessed, and the tech is given an overall grade of Very good, Good, Moderate, or Entry.
The three areas assessed are:
Vehicle assistance: how effectively the systems work during normal operation.
Driver engagement: how accurately systems are marketed; how well the car monitors if the driver is paying attention (EG hands on the steering wheel); how intuitive systems are; and how clear it is if the system is active or inactive.
Safety back-up: how well the systems perform if in an emergency, such as if the driver losing consciousness, if the system fails, or if a collision is about to occur.
Each car is given a mark out of 100 in these three categories. Testers then take the safety back-up score, and add this to whichever score is lowest from the vehicle assist or driver engagement category. This is because safety back-up is the most important area, around which the other two categories must be balanced. These marks lead to an overall mark out of 100, which feed into the overall grade of Very good, Good, Moderate, or Entry grades.
The first batch of tests has already been undertaken, with 10 cars' systems assessed. The Mercedes GLE scored the highest marks, with assessors praising its ability to keep the "driver engaged with plenty of clear communication regarding the assistance offered." The BMW 3 Series followed hot on the heels of the GLE thanks to its intuitive system, with the Audi Q8 getting the third-best score out of the 10 cars assessed in the first batch of tests. All three of those cars were given a 'Very good' grading with respective marks of 174, 172, and 162 out of 200.
It wasn't just high-end cars that had their tech assessed, though. The Renault Clio, while only receiving an 'Entry' grade, was praised due to the fact the testers considered it was "great to see an entry-level supermini with a system that gives a generally good amount of vehicle assistance and safety back-up, if required."
The Tesla Model 3, often cited as one of the more advanced assisted cars on the market, was given a 'moderate' ranking, partly thanks to its Autopilot system switching off the moment a driver tried to steer around an obstacle, rather than allowing for driver interaction and then automatically re-engaging the assistance systems.
Partnership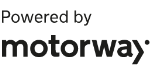 Need to sell your car?
Find your best offer from over 5,000+ dealers. It's that easy.
The Model 3 was also criticised for the way its assist systems are marketed, with NCAP deeming the name 'Autopilot' to be "inappropriate as it suggests full automation'. By contrast, BMW naming the assist systems fitted to the assessed 3 Series as 'Driving Assistant Professional' was deemed to give a more accurate impression to buyers of the car's capabilities.
The Volvo V60 and S60 (estate and saloon versions of the same car), meanwhile, were found to provide "a high level of vehicle assistance and good, well-balanced driver engagement", but their scores were ultimately hampered because testers judged that "the vehicle platform and technology have aged quickly and are no longer state of the art."
First set of driver-assist ratings
| | | | | | |
| --- | --- | --- | --- | --- | --- |
| Position  | Car  | Vehicle Assistance  | Driver Engagement  | Safety Back-up  | Rating*  |
| 1  | Mercedes GLE  | 86  | 85  | 89  | 174 / very good |
| 2  | BMW 3 Series  | 82  | 83  | 90  | 172 / very good |
| 3  | Audi Q8  | 83  | 78  | 84  | 162 / very good |
| 4  | Ford Kuga  | 66  | 73  | 86  | 152 / good |
| 5  | VW Passat  | 76  | 79  | 61  | 137 / moderate |
| 6  | Tesla Model 3  | 91 | 36  | 95  | 131 / moderate |
| 7  | Nissan Juke  | 52  | 70  | 72  | 124 / moderate |
| 8  | Volvo V60  | 71  | 78  | 49  | 120 / moderate |
| 9  | Renault Clio  | 62  | 69  | 43  | 105 / entry |
| 10  | Peugeot 2008  | 61  | 74  | 40  | 101 / entry |
Commenting on the new safety gradings, Matthew Avery, Euro NCAP board member and head of research for Thatcham Research, said: "The first batch of results show some car makers have developed robust assisted driving systems and that's good to see. But there are also significant gaps in capability on other vehicles." 
Thathcham also highlighted how the tests aim to give clarity to drivers about the difference between assistance systems, which require the driver to pay full attention and remain in full control, and automated systems, which are yet to come to the market, and will potentially, as and when they arrive, allow drivers to hand over control to the car in certain circumstances.: As Avert explained: "Our assessments highlight that, while today's driver assist systems can support the driver, they are not capable of, nor designed to, take complete control in all critical situations". 
What is Euro NCAP? Click here to find out more...