Renault could cut UK models in no deal Brexit profit drive
Renault's new CEO says the firm is examining the possibility of reducing the range of models it offers to UK buyers as it aims to boost profitability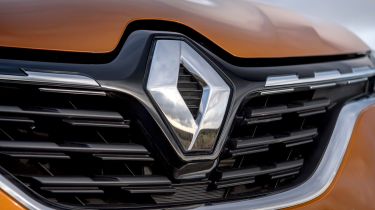 New Groupe Renault CEO Luca de Meo has warned that some models in the Renault range could disappear in the desire to achieve profitability for the UK subsidiary.
With the potential for a no deal Brexit that would bring extra tariffs to the UK car industry, plus any currency swings that make it more expensive to do business in the UK, Renault, like many car makers, could be forced to slim down its range to the models that make the most money.
Speaking to Auto Express, de Meo said, "We are looking at any market and any product that's not doing enough money and we're questioning that.
"I'm not going to tell you that we have to pull out of the UK – it's such an important country – but we need to make hundreds of micro decisions that will allow us to get back to a certain level of profitability. Without cash, we have no future. We have 24 months to cross the desert economically, so I have to make some decisions.
"In some cases for the UK specifically, I might have to make some decisions on some products and some versions – it's normal."
While Renault models such as the Espace and the Talisman are not sold in the UK, they could be joined by other models, or specific trim levels, that Renault UK struggles to make money on.
However, that's not likely to include the Clio and Captur, the brand's two biggest sellers and recent Award winners in the Auto Express New Car Awards 2020. "In the case of the Captur and the Clio – the cars where we really do volume and are competitive – you will be surprised by the margin we do on those cars," said de Meo.
Dacia is set to stay in the UK, though, although the new, all-electric Dacia Spring has not yet been confirmed for the UK. "Dacia is a brand that is really doing well, not only commercially but also in terms of profitability, said de Meo.
However, he also warned that Dacia prices would have to rise slightly to cover the costs of meeting the latest emissions standards. "In Dacia we will probably need to put some euros to cope with these Euro Seven [emissions standards] that are coming," he said.
Read about Renault's future plans for the Alpine sub-brand here...